Q&A with David Wilkin
Published: 15th April 2019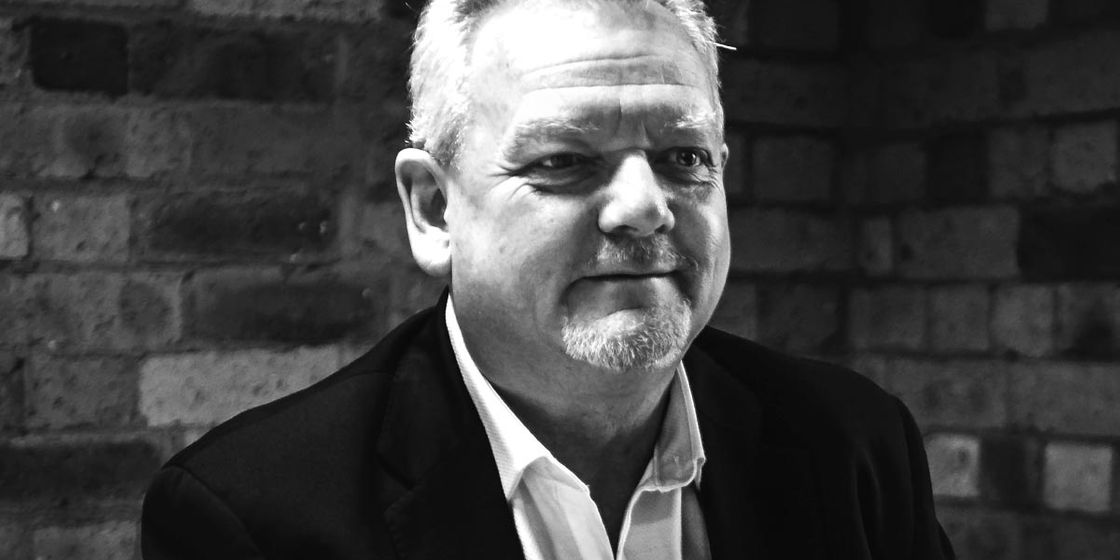 David is currently Non-Executive Chair for Real Life Options (RLO) and a Trustee for the Pontefract Academies Trust and National Coal Mining Museum for England. RLO provide support for people with learning disabilities throughout England & Scotland, and they currently support around 1,200 hundred people and employ 2,200 staff.
Can you briefly talk us through your career to date?
I always had a passion to work in engineering and on leaving school, joined PO Telecoms. The organisation was going through great changes, both from a cultural and business operations perspective, as the business activities were moved into the newly created British Telecom (BT) and the digital age was looming. Exposure to such change at an early stage in my career gave me some valuable experiences and learning points. It taught me that change is essential to move organisations and people within them forward.
A key driver and motivator for me has always been a 'dread' of being restricted to one sector and job role. My engineering training instilled in me a methodology of solving problems, identifying opportunities and taking up challenge, things which have proved invaluable in the successful roles I have had in the SME and the Not-For-Profit sector. As Sales Director with Melett, a supplier to the automotive aftermarket, we had to face up to the challenges from low cost Far Eastern competition. Growth had to come through increased volume sales, the pricing strategy needed to change and we had to maintain margins. Through adopting a more proactive approach, setting up our own distribution centres in the USA and Poland and establishing a manufacturing plant in China, we increased our market share and were able to maintain margins. Turnover increased from £18m to £25m in a three year period and we were able to retain and bring on board new customers.
I strongly believe personal development is important. My success in obtaining the IOD Diploma in Company Direction, has proved invaluable in my Board roles. Around five years ago I was made Non-Executive Chair of RLO, the organisation has gone from strength to strength and we now support around 1,200 individuals and employ around 2,200 staff throughout the UK, which is enormous credit to everyone in our organisation.
Just over three years ago I joined the Board of a local Multi Academy Trust and more recently have been appointed Vice Chair. Within the last few months, I have also joined the Board of the National Coal Mining Museum.
What do you think are the biggest challenges working within the private and Not-For-Profit sectors?
In my experience, the biggest challenge for any organisation be, it in the private or Not-For-Profit
sector, is building and maintaining a sustainable business in ever changing external environments.
Of the many factors which influence the sustainability, I believe the key ones are around knowing your customer and leadership.
Whether you are a commercial or Not-For-Profit organisation, knowing your customer is critical. Who are your customers? What are their needs? Does your offering meet their needs? To use a bit of technical jargon, what are the 'need pay offs'?
Providing strong effective leadership is essential, it gives clear direction in enabling a culture which is adaptive to change. Establishing and developing a values base culture and communicating this effectively
to all stakeholders is a fundamental and key responsibility of the Board in working with, and holding to
account, the Executive leadership. As Non-Executive Chair with RLO, this has been a key element of my work with my fellow Trustees, the CEO and Executive Leadership team to redefine and reassert our values and build a culture of people enablement throughout the whole organisation. An exciting journey and one on which we are now well on the way.
What originally attracted you to the roles you have undertaken?
New opportunities. Someone once said to me early on in my career; "There are no challenges just opportunities to excel". This philosophy of seeing challenges as opportunities has enabled me to focus on identifying and taking on roles where I knew I could, and consequently have made a real contribution and difference to the success of the organisation and the people within it. A desire and drive to learn, develop, be the best and work with people who share these values are my drivers.
What would be your advice to those taking on a similar role in today's market?
Enjoy the work you do and have fun doing it. Be clear of your vision and where you want to be, go for the roles which present the opportunities to improve the organisation and develop yours skills on the road to achieving both their, and your goals. Set clear objectives for the organisation and yourself in each role you undertake, recognise when you have achieved these, and more importantly, recognise when it is time to look for new opportunities. A great mentor of mine from many years ago gave me a piece of advice which has served me well throughout my career. 'Don't just look at the next role you take, look at the role after that and how each role you take allows you, and the people around you, to learn, develop and progress'.
Can you briefly talk us through your Non-Executive career to date, and how you became involved with your current organisations?
My first position as a Non-Executive was with RLO and I was appointed Non-Executive Chair five years ago. The organisation had a successful history, driven by the efforts and dedication of the original founder,
in delivering support for adults with learning disabilities. It was well recognised in this field and very much a 'Yorkshire' organisation with a values based 'can do' attitude and approach. The environment was changing and I was invited to join the Board to strengthen the commercial experience. There was a need to develop a robust succession plan and position the organisation for a period of growth through acquisitions. Since I joined as a Non-Executive, we have been successful in attaining charitable status in England and Scotland, acquired two others business and increased revenues from £8m to £40m.
About three years ago I joined the board of a local Multi Academy Trust. I wanted to understand more about how the education system could deliver improved outcomes and opportunities for young people, giving them greater life choices. More recently, I was invited to join the Board of the National Coal Mining Museum, a position I thoroughly enjoy. The opportunity of being a part of protecting and preserving our industrial heritage is a great motivator for me and important for the understanding of our future generations.
What has been your biggest/most valuable lesson as a Non-Executive Chair?
It is important to get to know the organisation, the people and all stakeholders, understand the Governance and read 'The Articles'. Use this knowledge to build trust and respect from within the organisation and develop relations with the Executive, Management and Operational teams. Keep your hands off the day-to-day stuff, instead work with the CEO, Executive Directors and Management to develop and ensure effective and efficient processes are in place which deliver meaningful, accurate and timely information and KPI's. Getting this right enables the Board to hold Executives to account and informs sensible and effective strategic discussion and decision making.
What has been your biggest challenge (or achievement) as a Non-Executive Chair?
Governance and the Governance structure throughout the organisation. Are 'The Articles' fit for purpose? Does the Governance structure support the objects of the organisation? Having in place the necessary and appropriate controls and processes to deliver good governance is critical to fulfilling your role (as a Non-Executive Trustee) in holding the Executive to account. Inappropriate, out dated governance can challenge and effect behaviours and values within the organisation. A regular revisit and review of Governance is important. Leading on, ensuring and delivering good Governance in my role as Non-Executive Chair has been a key achievement in ensuring the Board and organisation operates effectively and efficiently in delivering on our strategic goals.
What would you say are the main priorities for an organisation in the current climate?
Be the employer of choice. There are obvious challenges around recruiting the right people, putting recruitment and retention at the heart of your organisation at all levels is critical. With a deep routed Sales background, I would also apply this philosophy to your customers, recruiting and retaining them is crucial to the success of an organisation.
Leadership is also key. People respond to good, strong and effective leadership, in my mind this drives proactive decision making which attracts the right people who can, and want to, create a climate and culture for change, where two way communications are second to none. Don't be afraid of mistakes, as long as you learn from them. Celebrate and reward success at all levels, enable people to identify good practice and when they see it, build on it and ensure this becomes embedded. Change should be sustainable, successful and in the DNA.
How do you think your career, either Executive or Non-Executive, will develop over the next few years?
It will develop. I strongly believe, for me, there will always be challenges, opportunities to excel, the ones where I can make a difference, add value and continue to learn, develop, be the best and fulfil my passion to deliver organisational improvements and growth. The future is an exciting place.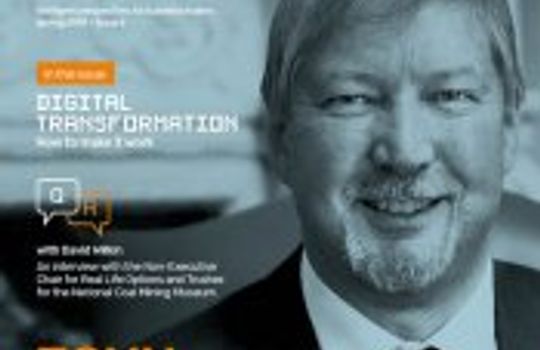 This article is featured in UP Magazine Issue 6
Share