Q&A with Christopher Alcock
Published: 28th September 2020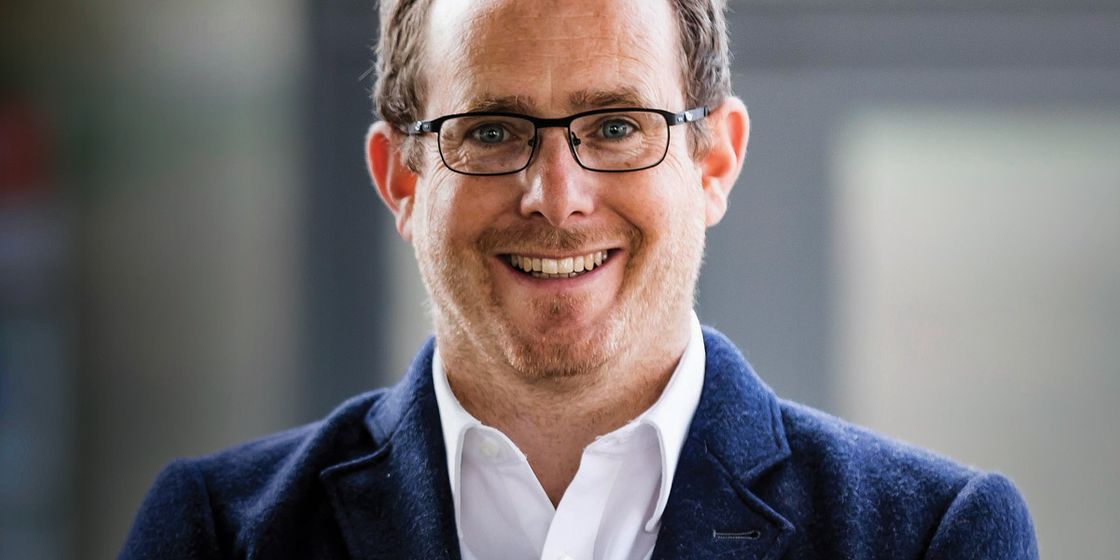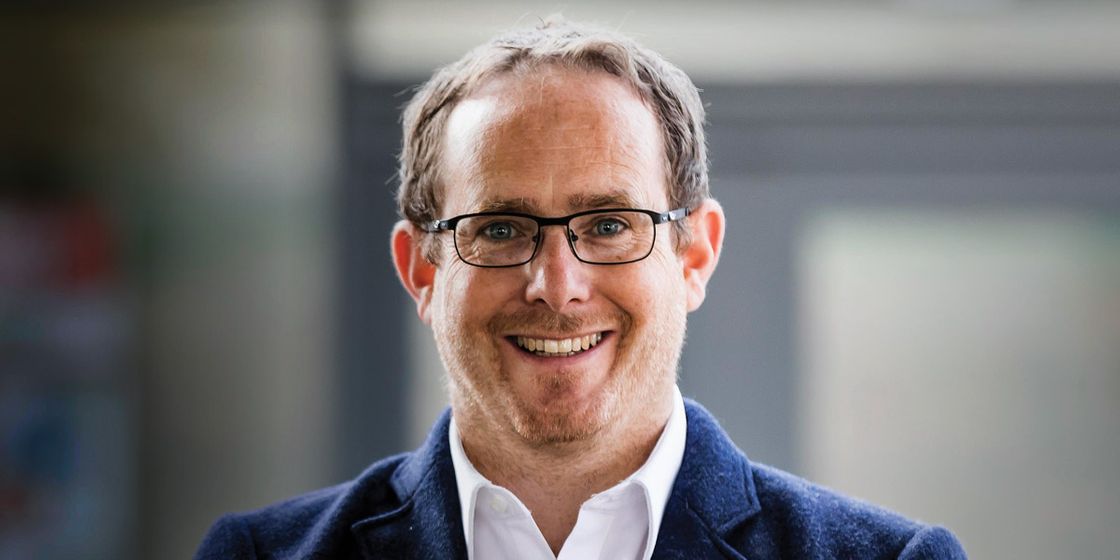 Chris Alcock is Managing Director of Weldricks Pharmacy
Having trained and qualified as a Pharmacist, Christopher joined the family business, HI Weldrick Ltd in 2000, becoming Managing Director in 2011. Under Christopher's leadership, the business has grown (with revenues of over £65m) to become one of the most recognised and respected independent retail pharmacy chains. With 65 pharmacies and a fast growing national internet retail operation, Weldricks are currently ranked number 1 in the UK with Trustpilot. With a keen interest in service sector businesses, Christopher is also an active investor and Non-Executive Director with a number of other organisations including QDoctor, an online Doctor service supporting both NHS and private patients nationwide and one of the region's fastest growing physiotherapy practices. Christopher co-founded Brewster Partners in 2011 and has been an active non-Executive member of the Board ever since.
Looking at your career to date, what initially interested you in a career within Pharmacy?
My father was a pharmacist and a huge role model and inspiration to me. As soon as I could, I would help out in the pharmacies, working in the school holidays and assisting in the Hallgate Pharmacy on my way home from school. It was clear to me that a career in pharmacy was the path I wanted to follow – every day presented an opportunity to make a difference to an individual's health and wellbeing. I really enjoyed building relationships within the community I worked. I took every opportunity to work in the family business, working in the warehouse, on the delivery runs, within each of the departments at the branch service centre, and of course, in the pharmacies.
I studied Pharmacy at De Montfort University, Leicester, and qualified as a Pharmacist in 1999, and after completing my pre-registration year I worked as Pharmacist in Epworth, although I continued to help out in the warehouse and with deliveries. I progressed to Pharmacy Manager, to Area Manager, Business Development Director and then to Managing Director. I have been honoured to work with an excellent and loyal team.
What in particular interests you in the Healthcare sector and can you provide an overview of what it's like to operate within that sector?
Working in healthcare really does give you the opportunity to make a difference. Our relationship with our customers is so important, their health is always at the heart of everything we do. This can, at times, cause disagreement, how an individual wants to self-medicate is not always the best solution and at times can be harmful. There are many facets to the healthcare sector and pharmacy is an integral and vital part of the healthcare system in the UK.
The landscape is rapidly changing with online disruptors creating turbulence in the sector. It's important that we keep reviewing the way we deliver our services and ensure we offer our customers what they need in the format they want. We have no right to exist, we earn that right by adapting and changing to meet customers and patients needs. COVID-19 has accelerated the change, Doctors are offering less face to face consultations and moving towards telephone and video platforms. Patients have had to embrace technology and access healthcare differently as have we with the introduction of things such as the Weldricks App and automated central dispensing.
The government has significantly reduced funding to the pharmacy sector over recent years and this has created its own pressures and need to review the services we offer and the way we deliver them. Whilst online pharmacy providers do offer a degree of convenience, they are not there when you need them for face-to-face advice and immediate care to solve the many issues that can occur with a medication regime. Pharmacy is vital to our high street and local communities. We need their support to ensure we are here when they need us.
What have been some of the key experiences and challenges you've faced running the retail side of the business?
Our local pharmacies mostly dispense prescriptions and deliver healthcare services with minimal retailing. However, nationally we have grown from nothing to a major online pharmacy that is in the top five of Trustpilot's ranking for UK online pharmacies.
Retailing is definitely shifting sands. We have to continually adapt and change our ranges to offer the products our customers are looking for. While retailing is in our own hands, NHS dispensing has provided a major challenge for our sector since the Government funding review back in October 2016. Back then, the Government imposed a two-year funding package on community pharmacy, with a £113 million reduction in funding in 2016/17, a reduction of 4% compared with 2015/16. This was to be followed by a further reduction in 2017/18 with funding dropping by a further 7.5% compared with November 2016 levels and this was locked in for five years with no adjustment for items such as inflation, national minimum wage increases, etc. The Government's aim has been stated as closing up to 3,000 pharmacy's across the country by these funding cuts.
Can you tell us about your experience working in and running a family business, particularly at scale?
I am so proud to be working in a family business. It's pressured, challenging and all consuming. You cannot switch off. However, it's equally rewarding. I am one of seven and although all my siblings chose different career paths, they do retain a keen interest and offer support. I had a great working relationship with my father, we challenged each other, had differing opinions at times, but always had the desire to push the business forward.
How does your experience in running bricks and mortar retail compare to running the internet/e-commerce side?
Our pharmacies are limited in space, so they can only retail over the counter medicines with some basic non-medicine essentials that customers might run out of from their weekly shop and wish to buy from us as one of the last 'shops' remaining in their communities. While we have always done this retailing professionally, it clearly is very different from full range, national retailing where we are competing with the big brands such as Boots and Amazon.
COVID-19 has had an impact on all sectors in one way or another. What have been the key challenges for you as a leader of Weldricks during the pandemic?
Keeping our staff safe and ensuring our customers received the care and attention they needed was a challenge. During the COVID-19 pandemic, community pharmacy became the frontline to immediate care and advice as the GP's instantly closed their surgeries leaving pharmacies and hospitals as the only accessible locations. Pharmacy teams across the country worked tirelessly to ensure the communities they serve received the care and attention they needed. At one point we had 117 staff, including several pharmacists, self-isolating. This created additional pressures and the need to recruit additional team members for support and caused us significant overtime costs. During the initial lockdown and peak we experienced unprecedented pressures. Thankfully, the majority of customers understood the increased waiting times caused by the workload and the measures we put in place to keep both our team and customers safe. Whilst our turnover increased, our operating costs increased beyond that income, from the cost of providing cover for isolating staff to providing daily PPE to the increased demand on free delivery, it has been a challenging time.
We are now experiencing a reversal of this pressure. GPs continue to offer a reduced service, often using telephone and video appointments in lieu of face-to-face consultations which has resulted in a significant reduction in medicines prescribed, so the focus has now moved to cost control.
Weldricks has an outstanding 5-star reputation on Trustpilot. How important are these customer satisfaction websites for business, and do they form part of your overall strategy?
Despite criticism of them in the press, reputable customer satisfaction websites such as Trustpilot serve several valuable roles; a high score enhances brand image, very happy customers can give undecided buyers detailed reviews of the benefits of the site and that insight can sway them into becoming customers themselves. Most importantly, no bad customer service can be hidden from me by colleagues, as customers are very eager to report a bad experience on Trustpilot as an outlet for their frustration. I read every review and dissatisfied customers alert me to anything that has gone wrong. I always arrange a full investigation of the customers journey to understand what went wrong and why. This has often caused me to make changes to our processes and/or staff training. If a customer complains, I want the cause of the complaint changed so that incidence of bad service is prevented from happening again.
Sometimes however, we cannot make the change a customer wants, such as if a frustrated review is because our brand does not do something or does not do it in a way that a specific customer wants. We will often be compared to Amazon for instance. Such a review gives us the chance to post a reply and explain why we are different. It is not possible to be all things for all people nationally, so we try to make sure that our brand delivers what Weldricks customers want.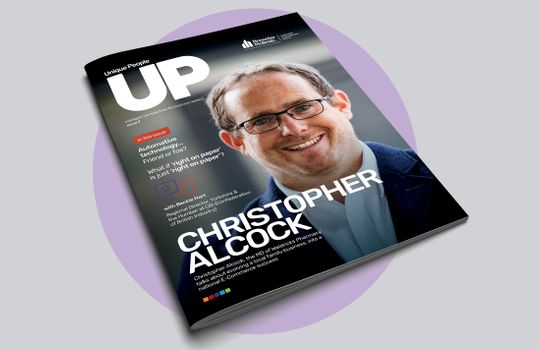 This article is featured in UP Magazine Issue 9
Share