Q&A with Catherine Bond Muir
Published: 15th October 2020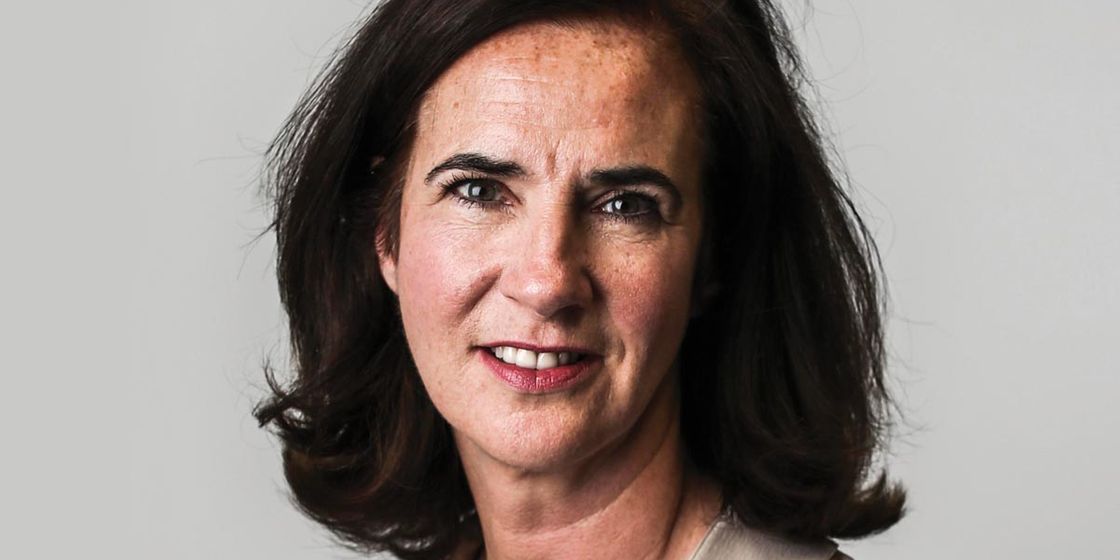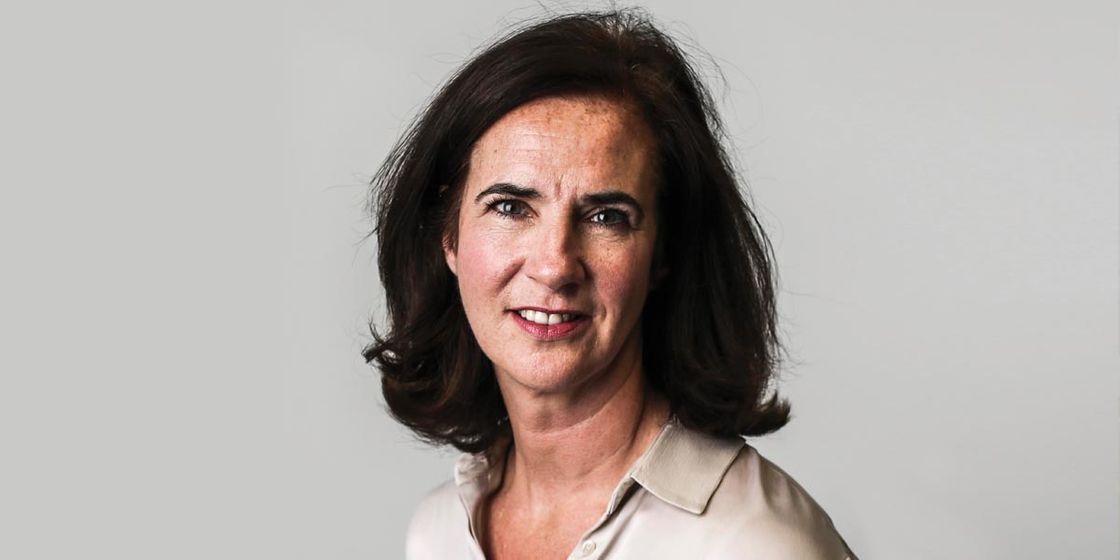 A former intellectual property solicitor, Catherine Bond Muir did not always look set to one day found the first ever single-seater motor racing championship for female drivers only. However, after her move to corporate finance – where she specialised in sports and gaming deals – followed by the birth of her first and only child relatively late in life, she was ready for a new adventure. And so W Series was born. Since its inception in October 2018, W Series has set out to quite literally change the face of motorsport.
Can you talk us through your career to date?
I started off my professional career as a solicitor, first as a non-contentious IP Lawyer and then specialised in sport quite quickly. I then spent three or four years in sports marketing before working as an analyst in the city, which was fantastic training because that's where I learnt to read a balance sheet. Thereafter, I moved into corporate finance and spent the bulk of my career working with general mergers and acquisitions, and floating businesses in sports and leisure.
I then stopped working because I had a baby late in life, and at the time nothing was more important to me than that. Two years on I became restless and, after some thought, realised I wanted to progress down an entrepreneurial route. I felt I was somewhat unemployable and I didn't fancy a younger person telling me what to do! I had a drink with a couple of friends who mentioned the idea of a women's motor racing series. At that time women's cricket, football and rugby were starting to gain some traction but the situation for the female racing world seemed to be getting worse, so that was the kernel of the idea.
Can you tell us a bit more around W Series and what makes it a unique motor racing championship?
It's unique in two senses. The obvious one being that it is the first single-seater motor racing series just for women. W Series is about creating a platform for women to learn the art of motor racing and to give them a better chance to compete with men at a higher level. In our first season we changed the face of motor sport quite literally. We increased the number of women racing overnight, which was pretty extraordinary.
The second thing that makes us unique is that we are a 'free to enter' competition. Motorsport – particularly single-seater racing - is unfortunately geared towards the richest person succeeding, whether that is money from parents or from sponsorship. We wanted to find the fastest female drivers. That is key to our values; we are about promoting the best and not the richest.
How has Covid-19 affected the business and what part has it played in the birth of the W Series Esports League?
Covid affected the business fundamentally to the extent that we cancelled the season. Our second season will now be in 2021. We are an international series and wanted to race in as many countries as possible, which would not have been possible this year. We had such a strong first year that we wanted to keep that momentum and have races on iconic tracks. I think Formula 1 can withstand no crowds because they have so much history, whereas if we had raced this year, we would not have delivered the product we want to deliver to our fans.
Also, we have drivers from over 15 countries, so many of them could not travel due to the restrictions in place. It was a sad decision to postpone this season, especially for our drivers, but it was certainly the right decision to make given the circumstances.
Esports had always been something we were going to do but Covid-19 certainly helped bring all our plans forward. We have been astounded by the viewing figures, and people have really got on board and taken it to heart.
Who has most inspired you throughout your career?
The woman I have always thought was fantastic is Christine Lagarde, because she has a steely centre, and has made it in a man's world. However looking at my own career to date, I can't point to a particular woman because there weren't any senior women of whom I could say "That's where I want to be".
It has more been a case of being inspired by friends and family who are doing well. My parents were incredibly old fashioned, but they had four children and we were brought up to believe there was no difference between a man and a woman in the home. My mother was a housewife but she still pushed us all to have professional qualifications. Having brothers who were so close to me in age, it never crossed my mind that I was different to a man in terms of being a professional.
What makes a great leader in an emerging business such as the W Series?
The main thing is not giving up.Where I was brought up in Warwickshire we had something called tractor pulling, in which the further you get down the course the heavier the goods become, and it's all about how far you can make it. In a way, the more time I spent on W Series as a concept, the heavier the weight felt. There were so many times when I thought "Am I wasting my time here?" You need tens of millions of pounds to get to the start of the race and raising that can be difficult. You knock on a lot of doors and while you don't get used to the word no, it does happen a lot which gradually lessens the blow. I think the reason I never gave up, besides my husband's support, was a fear of failure, and knowing that I had to make it happen.
What hurdles have you had to overcome to establish the W Series operation?
Credibility is important when you're setting up a new sport such as W Series. We were very lucky to get David Coulthard involved at an early stage. David introduced us to Dave Ryan, who is our Racing Director, who had been at McLaren for 33 years, and Matt Bishop who is our Communications Director. The combination of David, Dave and Matt has given us contacts that have helped the business progress much more easily because they know such a vast number of people in motorsport. The credibility that those three people gave us cannot be underestimated.
The biggest hurdle is always money because you cannot get from a small idea to where we are now without money! In motorsport you need drivers, cars and a track to race on, but all of those things depend on each other. I couldn't arrange one of those things without having the rest prepared. Unless you have those key components in place, people aren't going to give you the money you need to move forward.
Where do you see W Series in 5 years' time?
I see W Series being a flourishing series that also has a greater involvement at a grassroots level. If we really want to stand by our values in getting more women into motorsport,
I think we have got to be attracting more females into the sport at lower levels. Whether that's having free to enter competitions with less powerful cars, or something like that, we need to keep funnelling new drivers into the sport.
How are you inspiring the next generation of female racing drivers?
The fact we exist and have demonstrated that women can race just as well as men means we are already inspiring the next generation. Just being able to see women racing makes young girls believe that they can do it themselves.
In our first year we were live on Channel 4, in fact we were the only motor racing series that was broadcast live on the first five channels last year, which was in itself extraordinary. I feel that we hit the world at the right time when broadcasters were looking for more female fronted sport.
How is the 2021 W Series event schedule taking shape?
We are still in discussions with a number of different partners but can confirm that we will be racing alongside at least two Formula 1 races, in Austin, Texas and Mexico City. Suffice to say,
it is going to be bigger and better than our inaugural season.
Post pandemic what are the major challenges facing the sports industry?
It's certainly going to be getting the crowds back. I've been watching all the F1 races but they're not the same without the crowds. During the races it's fine, but I used to love watching everything before the race to get all the gossip and feel immersed in the vibe. Sport is about lots of things, but it is so much better when there's a big crowd there.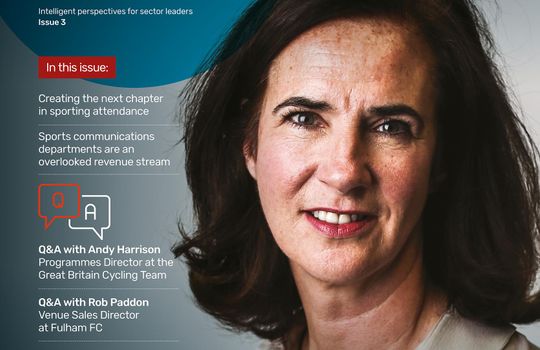 This article is featured in UP Magazine - Sports, Leisure & Hospitality Issue 3
Share