Q&A with Beckie Hart
Published: 28th September 2020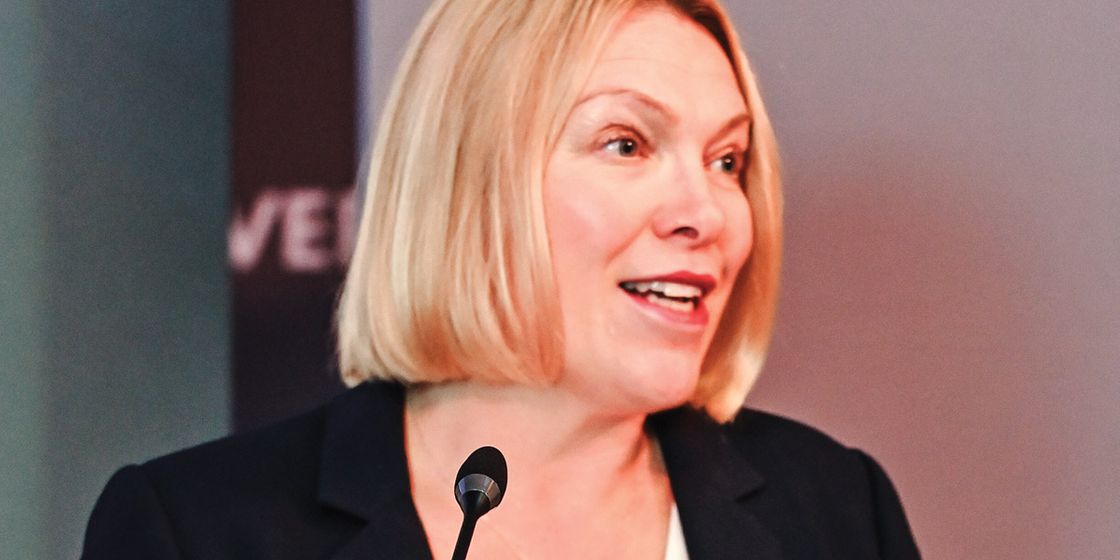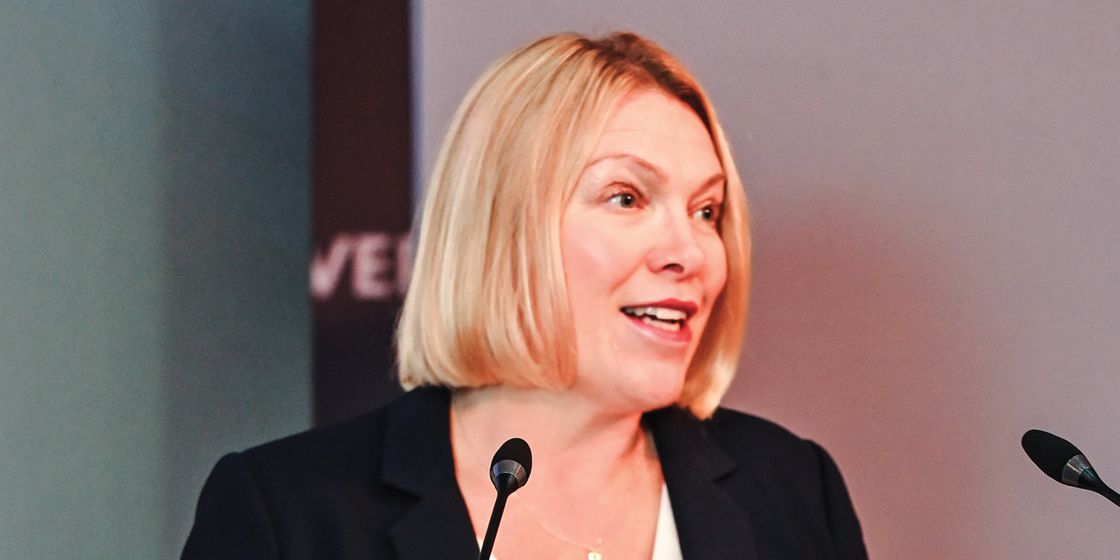 Beckie Hart is Regional Director, Yorkshire & the Humber at CBI (Confederation of British Industry)
Having worked for over a decade in the manufacturing sector, Beckie has an excellent understanding of the world of business and the challenges faced by enterprises of all sizes. Through CBI's exclusive networking events, business intelligence, brand enhancement and lobbying opportunities, she helps companies to shape their business strategy. UP talked to her to find out more about her career so far.
Can you talk us through your career to date and how you became Regional Director at CBI
I joined CBI in September 2014, after nearly a 20-year career in manufacturing. I spent two of my four years at university, living and working in France and I knew, when I came back and graduated, that I wanted to continue using my language skills. My university city had a strong manufacturing sector with good exporting links, so it made sense to choose that sector. I started working for a company that made static caravans and at the time, they exported over 40% of their volume predominantly to France. I had stayed on sites like these as a youngster but hadn't appreciated the vans were actually made in the UK. The company also supplied to Holland and Belgium, but France was the main market. It was fascinating. I learnt a massive amount about sales, after sales, working through distributors, and learned a whole new set of vocabulary that certainly hadn't been part of the university curriculum. I then went from there to a toy company, which ironically makes the toys that my 10-year-old is playing with now – perhaps I should have stayed, I could have taken advantage of the company shop. That company exported on a huge scale to over 100 countries direct into retailers and via distributors (there were no online sales channels then). International sales did become the common thread to my roles, all of which were in SME businesses based in Yorkshire and the Humber. As a result, I had the opportunity to travel all over the world, learning so much about different business cultures from countries you may never have considered visiting on holiday to those which were regular destinations - collecting money we were owed in Kuwait made for an interesting experience! I feel that I was very lucky to have such opportunities at such an early point in my career.
Following another stint in security print, I decided, after 20 years, it was time to look for something different. The CBI was indeed very different and I think I have been quoted as saying "I've landed on a different planet".
Given that you've been all over the world working with different cultures, are there any learning curves or key things that you've taken with you into the CBI?
One thing I noticed early on was the attitudes towards dress and what was acceptable, and not, in different business cultures. The Europeans were more casual in their dress but they were quite focussed in their business dealings, in the Middle East traditional dress was worn and certain protocols observed. My colleagues and I would always wear formal suits for any meetings, which at the time was considered the norm, but with the dress code becoming less important, it was important that we had still done our homework on the businesses we were dealing with, the countries they operated in and what was likely to make a difference. Often it is the small things that make an initial impact and I think I've always tried to remember that. Fast forward to the present day where the vast majority of business meetings are still taking place virtually and I think it's fair to say that dress code is much further down the priority list than it once was. Just understanding that countries are different in their approach to business and negotiations is interesting and it is well worth learning what those differences are. When I went to the Arab countries, I read something called the Arab World Handbook and really took the time to digest it. I was a lone female going into a very different business culture and I had to make sure that I respected the customs there and as a result our business dealings were successful.
What would you say has been your biggest challenge during your career?
In the early years of my career all the businesses I worked in were very male dominated, and I had to prove that I was credible if I was to be taken seriously. For instance, that meant spending time working in the production environment or in the labs, warehouse or after sales, not just having a quick chat with colleagues in those areas. I knew that if I wanted to be taken seriously, when I asked a question on behalf of a client, about what was and wasn't possible from a manufacturing perspective, then I needed to have experienced the manufacturing environment, have spent time with those who worked in it and not just rely on what I was being told. I'd occasionally get comments such as; "Oh well, the client doesn't know what they're talking about" or "Oh, what does she know, she's only the sales person" so being taken seriously and really being all over what was possible or what could be possible was important.
From a CBI perspective, the ongoing impact of the EU negotiations, and more recently the impact of coronavirus pandemic, has been challenging for our members and of course, it is still going on. From our perspective, we're here to make sure that our members have as much information as they possibly can, and to get as much evidence in from them so that when we go to present to the Chancellor or other Ministers, we have a really good understanding of what businesses are facing and what solutions they need to overcome those challenges. It's tough because you can't see people face-to-face and you can't go and visit their operations, so it is more difficult to get a really good understanding of what's going on in their world.
How effect has the COVID-19 pandemic had on you on a day-to-day basis, and on your working environment?
We closed our offices very early as we had a suspected case on the 12th March and because the colleague in question had visited both the London office and a regional office, we took the early decision to our offices immediately. That meant very quickly rolling out the plans we'd been discussing, but not yet put into action. So, by the 13th March, our whole company, which is about 180 people, were working from home. Fortunately, we did have some insight already, because our Beijing office had been working from home since January, so we had good intel from them regarding what to expect. They have since been back in and out of the office because, of course, Beijing went into a local lockdown again.
During lockdown, I stayed at home with my children whilst my husband worked in a factory making an essential products. This meant that home schooling was down to trying to balance my work time with the children's needs, and, as you've just seen on this call – one of them wants me to listen to his drum practice and the other wants help with French, so it's been a delicate balancing act at times. That has been one side of it, but the other has been talking to our members as they've been through this process from the initial two or three weeks, where they were being bombarded with information, some of which was contradictory and dependent on where they were in the country or what sector they were in to the longer term health impact on their work force and their families. Seeing businesses just trying to take on board all of what was happening around them and then trying to work out what they could do, and how they could ensure their colleagues and customers were safe whilst still trying to keep the business going made me understand very clearly where we could best help them and that was to cut through the noise, give them concise, unambiguous information and opportunities to talk to others to share best practice.
I've been really humbled by how businesses have responded. I've been concerned about who supports the HR Directors at times, because there is no precedent for what they are dealing with and every day they seem to be confronted by something different and that's quite a challenge. We have still got a long way to go. We are discussing with the Government now what economic stimulus might look like and how they can continue to support businesses that are nowhere near open yet and have encouraged businesses who are operating, to share some of their best practice because so many of them have done amazing stuff to instil confidence in their employees, in their clients and in their supply chains. It's just giving as much help as we possibly can to businesses and help with their individual challenges.
Are there any particular key skills or strategies that you think businesses will need in the months ahead?
Forecasting cash flow is number one. What it's going to look like for the next month, six months, eighteen months and what that means for their relationships with both their supply chain and also their customers. Where do they think there might be opportunities for them, because there will be opportunities for some businesses but they need to think where they can re-purpose or change their business model to cope with what we think is coming along in the short-term up to the long-term.
We're advising businesses to talk amongst their networks to understand what they've been doing. I think businesses have needed to concentrate 'in the business' rather than 'on the business' and they've had to have a laser like focus on survival. Looking externally and discussing how they've found it, what they've learned and their experience in general has been beneficial, whether that's how you're dealing with test and trace, sick pay or furloughed staff, it's actually really good to listen to what other businesses are doing.
What has been the most rewarding thing about working for the CBI?
Without a shadow of a doubt, understanding what the business community does, not only in our region, but nationally. I think when you work for an individual business, you will know your product or service, client base and your supplier base very well. I've been lucky to have insight into the amazing things so many of our regions businesses make or provide and it has made me realise the variety of different jobs that can exist within one business.
It's also been fascinating to understand what LEPs, Combined authorities and local councils do and the contribution that the FE and HE sector make. Our support of the breakfast clubs, run by the Greggs Foundation, has given me an opportunity to bring different businesses into schools to share with pupils the different types of careers that are accessible to them. Using our newly honed virtual skills, I think this could extend even further to include virtual tours and demonstrations and really bring the world of business to life.
How do you anticipate your role or career might develop over the next 12 months?
I do think that for the next twelve months there will be a very blended approach to going into the office. We, like many other businesses, have proved that, to a large extent, we can work remotely however, I do think we've missed being in the office. I certainly have. When I first went back into the office in June for a day, I have to say, I was giddy with excitement. My role will be helping businesses work out how they can be part of the economic recovery, and how they are going to approach new working practices, how they'll approach the inevitable recession, and how together, we can build back better from it.
Are there any key developments or trends you think we'll see in business in the next twelve months?
The drive to digitisation, whether that's in manufacturing, or in companies who traditionally have been quite slow to adopt digital practices whatever they may be will be a key development. We've talked to a lot of businesses who have had to bring forward their digital adoption plans and strategies sometimes to the tune of years, not just months. So, I do think that there will be no going backwards from that. I think as new companies adopt more and more new technologies, that will have an impact on what the labour market looks like so, it is likely to be one of the bigger trends. I think they'll also be a massive focus on education and retraining. I'd say they are my two key trends to watch out for.
We've been polling many of our members during our regular online meetings and one of the questions we asked a few months ago was "Are you preparing to go back into the office?... and none of them were, apart from the absolute few who needed to go in. That will have an impact on the commercial property and real estate market over the next twelve months for sure.
Do you think businesses have embraced the need to adapt those skills in order to move forward?
I think there are quite a lot of businesses who are really thinking about how they can change things. Right now though, I think there's a lot of businesses that are still fighting for survival and trying to navigate the best way forward through the current crisis. I do think most businesses are pretty clear that things will be different when they are clear on what the 'new normal' may look like and are keen to adapt to that as quickly as possible.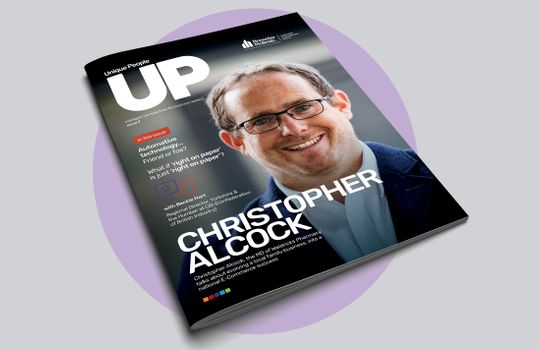 This article is featured in UP Magazine Issue 9
Share