Q&A with Andy Parkinson
Published: 15th December 2020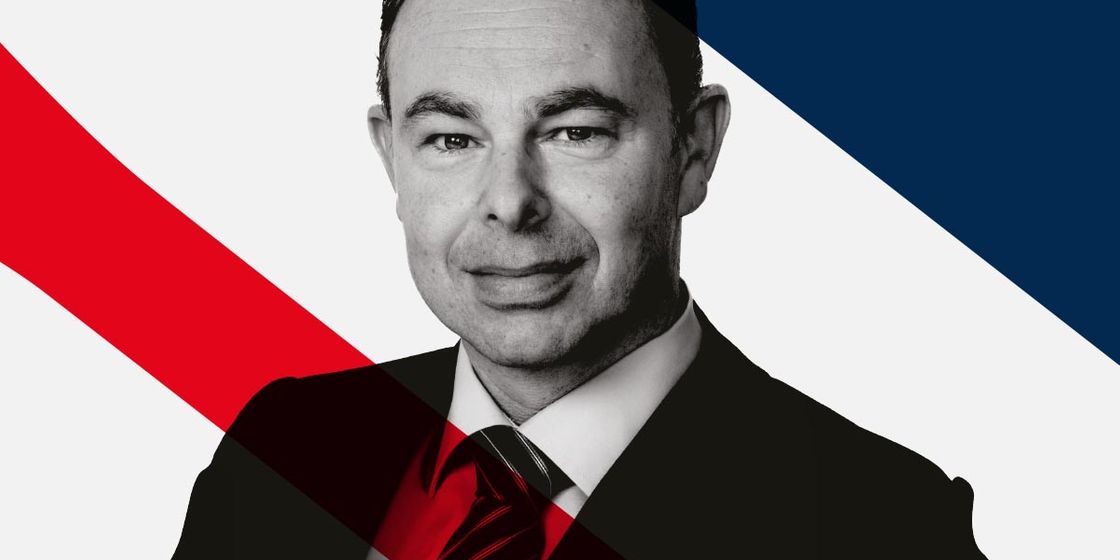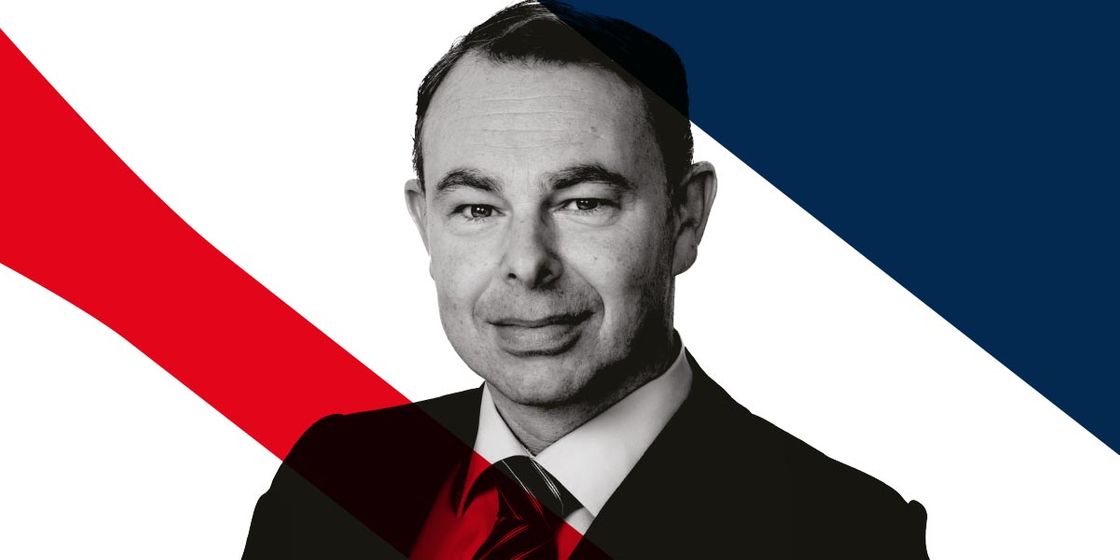 Andy Parkinson was appointed CEO of British Rowing in January 2015 and also currently sits on the board of the English Institute of Sport, the Cycling Anti-Doping Federation and GB Sport Media. He has held a number of positions in national and international sporting organisations, including Manager of Sport Services for Paralympics New Zealand, President of New Zealand Wheelchair Rugby and Medical and Scientific Director at the International Paralympic Committee in Germany. Prior to his current role with British Rowing, Andy was the first CEO of UK Anti-Doping (UKAD). We spoke with Andy about his career to date and the current challenges facing the sports industry.
Can you talk us through your career to date?
In the late 80s I studied a sports science degree and started my career just after Sydney had been awarded the Olympic Games. I quickly got involved In Paralympic sports - It was quite undeveloped at the time, especially on a global scale. Given the proximity New Zealand had to Australia they were extremely interested in further enhancing the framework that they had for performance sport and the Paralympics. As a result, I became heavily involved with volunteering in wheelchair rugby. This was something I absolutely loved and as a consequence I became president of New Zealand Wheelchair Rugby. It was quite a low risk venture for me as it gave me the scope to learn and develop my personal skills, and I got to work alongside some truly inspirational people.
Shortly after this, I got involved in both anti-doping and classification. Classification is essentially how you categorise athletes with a disability so they can compete on a level playing field. From this, I began working for the International Paralympic Committee, and I worked with them for both the Athens and Torino games. It was absolutely brilliant, and whilst I was there we took the next steps in order to reform classification, which was a key milestone for the Paralympic movement. I got to experience what international sport was all about. I received a great insight into how the global sport system for both the Olympics and Paralympics operated.
I then decided to move to become the Head of Drug-Free Sport, a part of UK Sport, as I have a real passion for fairness and equality. That role had a real focus on the core ideals of sport, and how to provide a framework that enables that. There was however, a perceived conflict of interest as UK Sport oversaw both the funding of athletes and sports, whilst overseeing anti-doping rule violations, and it was clear that it wasn't a sustainable model.
After around three years of work, we had managed to create a new arm's length body, UK Anti-Doping, and then I moved into the role of Chief Executive for five years. I got to work both internationally and domestically during this role, which was a really exciting aspect for me. We played a crucial role at the London Games, and I then found myself working with British Rowing. As a non rower myself I found this fascinating, trying to not only modernise but professionalise a national governing body which from a business perspective already had such potential and had done for a number of years.
Alongside your role at British Rowing you sit on the board of the CADF, EIS and GB Sport Media – how do you manage your time?
I think the first thing to note is that you need to be pretty disciplined. The key thing being a CEO of a national federation is to be able to drown out the noise that isn't important to you and pick out the noise that is important. Otherwise, I think you can become very quickly overwhelmed. When I put myself into a different setting, I get energised by it so that helps with my role in British Rowing. There is a rationale behind me taking on different roles as it enables me to learn different things, particularly when I am sat on the board. It's helped me gain better understanding about how, as a CEO, I need to work with my own board.
When it comes to managing my time I have to make sure I am disciplined with myself. I am not someone who is able to work every hour of everyday, so I'm both clear and structured about what capacity I have day-to-day. Managing people's expectations is also a focus; when my staff send me over a task to do I will always ask when they need it for so that I can schedule it into how I operate over the next day, week, month or year.
I have reflected on this recently and it takes me back to being a wicket-keeper. A wicket-keeper is always part of the action, sets the pace and energy in the field and as a middle order batsman I was always 'on' during a game. What I learnt from that role, which I have taken into the CEO role, is the ability to switch on and off. A wicket-keeper needs time to switch off during a game, in between balls and overs, and I have a good skill of being able to do the same when I am tackling multiple issues at the same time.
What are the major challenges British Rowing has faced since it was announced that the Tokyo Olympics were being postponed to 2021?
When lockdown was announced, we were just in the process of concluding the first part of our selection process for the Tokyo 2020 games, and that bought on a host of challenges such as how do we deal with a lack of international competition through 2020? How do we finance an extended period?
We were lucky as our investor, UK Sport has been fantastic in terms of providing us with as much certainty as they could provide. We have a centralised programme where we have anywhere up to 100 athletes on site, with 40 coaching staff and practitioners. We operate a very tight-knit unit where athletes have close proximity to each other but then suddenly, our athletes were at home training for four months. I think that really shone a light on what the role of the coach and practitioners were because they couldn't be there day to day in person. I was really pleased with the way we reacted and accelerated our thinking around making athletes responsible for their own individual training, preparation and the way in which we tried to maximise the opportunities when we did get together. That attitude has continued during the pandemic, with athletes having more autonomy and responsibility without a coach looking over their shoulder.
One of the most significant changes has been around the changes we would usually make for each Olympic cycle, for instance we would normally make changes every four years to give ourselves chance to embed those changes and get up to speed, but now we're having to ensure we will be well prepared for a shortened timetable coming out of Tokyo 2021 and into Paris 2024. There is of course uncertainty around Tokyo 2021, and it has been hard to quantify peoples anxieties surrounding this and what would happen next. Many see competitions as a way to define themselves, that goes for athletes, coaches and practitioners so that has been quite a significant underlying challenge that my team have had to manage both personally and also for the groups of individuals they're responsible for.
It's a difficult situation, because although I believe Tokyo 2021 will go ahead, we cannot provide that certainty and our programme has always been successful due to the fact everyone knows what they should be doing and when. We haven't had any certainty over the past six months, and although we have been very adaptable there has been a lack of precision around what we think we need to do. This has brought up numerous challenges, but our team consistently respond well and continue to do so.
As CEO of British Rowing, how are you and the team approaching the next 12 month both on and off the water?
Currently we're taking everything one day at a time, we're constantly having to restart our guidance to comply with new guidelines issued by the government, and trying to deal with questions from the rowing community about what the guidance means.
It's extremely difficult to get a mid to long term strategy in place with any degree of certainty, so our primary objective at the moment is to make sure we are managing our finances so we can continue to provide support to the rowing community, and our team. Our second objective is to be sufficiently adaptable to exploit any opportunities that exist as a result of this situation, whether that is online activities, webinars, or other digital events. If you take away the field of play you've got to work out what's left for you.
We recognise that we're going to be in these type of situation all the way through winter, with the possibility of recurring lockdowns, and the new tier system. We don't know what it's going to look like in three weeks' time, let alone in a years' time so adaptability is the key and a recognition that we can't control everything. Communicating with my staff is difficult because I would usually be able to give clarity and direction, but currently there is so much uncertainty.
Speaking to other CEOs there is a real sense of fatigue, as the current climate is relentless. As leaders we need to ensure we are fit and healthy and able to continue to lead our organisations without getting burnt out, but there is much more likelihood of that happening now than pre-pandemic. The way in which we are working at the moment also adds to this, as there is very little social interaction and the enforced downtime you would get through a normal day.
What are the key traits that make a good leader?
The first three things that come to mind are communication, vision and making sure you have all the information to hand from your technical experts to make good decisions. As leaders we're paid for our judgement, and to make good judgement decisions. The way in which you can do that is to use your instincts and your experience, information from other people, and of course data to inform how you operate.
The sport sector has certainly gotten better at using data, but you can't take away the fact that a lot of it is down to experience and the way you work with your team. Every organisation I have worked for has focussed on bringing in the smartest people, because if you have smart people around you, you tend to make better decisions but I think fundamentally it comes down to trusting your instinct and how you operate.
We need to be conscious that the way that we're working at the moment may mean future leaders don't get to be part of those opportunities you learn from. It's difficult to pass on your experience because when you're in physical meetings you can spot peoples traits, and nurture people easier than we can do virtually.
Was there a 'stand out' career moment that put you on track to achieve what you have?
I think some stand out moments have been some of the bosses that I have worked for, both on a positive note and others that I didn't connect with as much. I had a brilliant boss in New Zealand who was superb for me at the time I was just starting off my professional career as he was really generous with his time and expertise. I've had some really high quality bosses who I've learned from, one in particular was when I moved from New Zealand to Germany, from Paralympics New Zealand to the International Paralympic committee. We took a risk, we relocated, my wife gave up her job and I moved to the IPC which wasn't paying a large salary but it opened my eyes completely to the potential of the sport sector internationally and gave me the confidence to operate in that sphere.
I often say to the people I am mentoring that they should calculate and take the risk, to work out what are the benefits and disadvantages, and if it feels like the right thing to do, then to do it.
Is there one thing you would change or do differently looking back at your career?
No, I wouldn't - I think it's a good question, but no I wouldn't have done anything differently. I've definitely made mistakes and looking back realised things I would have done differently, but in actual fact, I'm not a fan of looking in the rear view mirror.
I want to learn from what I have done, but my decisions at the time were based on the information I had and you have to work like that otherwise you will constantly doubt yourself. The role of a leader in any organisation is to reflect on the past, but you also need to make sure you're driving for the future. Sometimes in sport we get a little hung up on the past, but we need to move away from that because in this digital age everything moves so quickly.
What do you like to do to get away from work and relax?
I'm a keen skateboarder, so I love going out and about on one of my skateboards or my longboard, and during lockdown I bought myself a new fancy bike, so I love getting out and about on that. I spend time on the sofa however, watching a bit of sport. I'm pretty active and spend time with my family, but I do like to just switch off once in a while. I think that's really important, and as much as I admire people who can work continually, I know what my limitations are and I have to ensure I have that time to switch off and re-energize myself.
What are the major challenges facing the sports industry post pandemic?
I think having confidence that the sports sector will be able to offer sport will be a real challenge. We got through the first lockdown and were in a position where our clubs got out on the water almost to where we were pre pandemic, but we're now in a second lockdown and I can already see the confidence of the clubs and volunteers being eroded by that.
I think from a commercial perspective it's the confidence in our ability to actually put on the events we are selling, whether that's the Tokyo games, or the Premier League etc. It's going to be challenging to communicate with commercial partners out there because as a business we are less confident on our ability to actually produce what we're selling.
In a more positive light however, physical fitness and exercise has become a cornerstone for the governments approach to this pandemic, and the sports sector have done a fabulous job of providing funding for that. In terms of the short to medium term, there has certainly been an uplift in people's recognition of the importance of physical exercise, but based on the fact the vast majority of grass root clubs are impacted directly through public investment there is real concern, particularly when you look at the potential financial hole in this nation alone.
Going to my previous point, it's hard to project any certainty around what next summer will look like. We've potentially got a vaccine, we've learned how to adapt to new measures, so theoretically we have a legitimate Tokyo games on the horizon and crowds back at sport, but you have to think about whether we can project that for two years' time and beyond and think there will be some casualties along the way.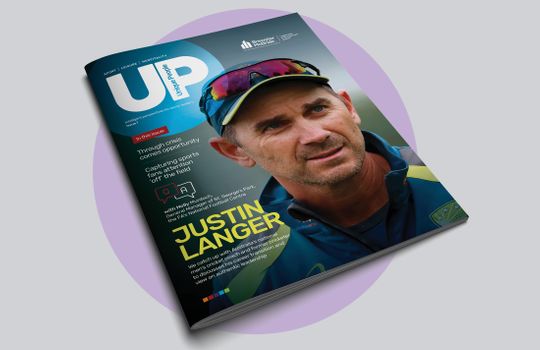 This article is featured in UP Magazine - Sports, Leisure & Hospitality Issue 4
Share