Q&A with Andy Harrison
Published: 15th October 2020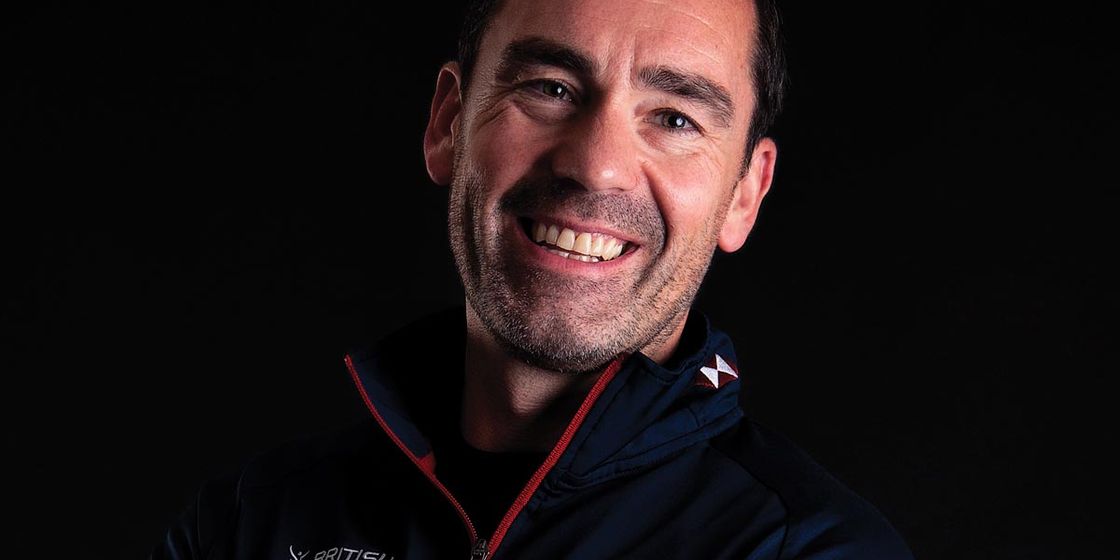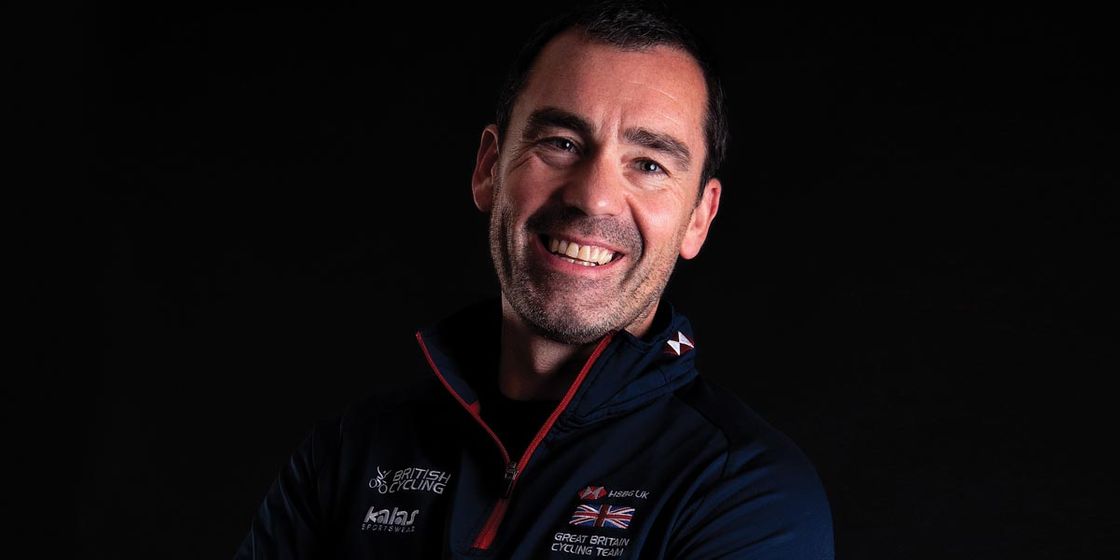 For over twenty years, Andy has worked in the innovative and fast paced world of elite sport. As a Sports Scientist, he worked on the front-line, delivering and leading multi-disciplinary support that resulted in Olympic and World Championship success. For the last twelve years he has held senior roles, providing strategic vision and leadership that have enabled success 'on and off the field' by the organisations and sports teams he has led. Andy is currently responsible for leading the UK's most successful Olympic sports team ever, Great Britain Cycling.
Can you talk us through your career to date?
I was fortunate to play sport to a reasonably high level, with time at St Helens (Saints) and Widnes Vikings Rugby League Clubs from the ages of 17 to 22, two very successful clubs and Challenge Cup Finalist at Wembley Stadium as well as Premiership Champions. My involvement was primarily at reserve grade, and I was acutely aware (probably before they were) that I wasn't going to be good enough to make it my career, so in parallel I completed under and post graduate degrees in Physiology and Sports Science.
My playing contract ended, and I then landed a role with the Welsh Institute of Sport as a 'Sports Scientist'. This involved providing physiological support to elite athletes and teams, and then latterly managing the Institutes support staff and multidisciplinary support teams. During the five years I was there, I led multidisciplinary support teams at national and international training camps and competitions (Olympic, World, European and Commonwealth) with over 10 different sports. It was a great team and we worked hard to revolutionise the department from a 'testing service' to a fully integrated 'performance development team', resulting in an invitation to present a keynote lecture at the BASES Conference (2001)
This change in approach was what I thought led to me being offered my next role which was with the English Institute of Sport as 'Athlete Services Manager'. This was in 2002, and I was employee number six for the organisation! It was a really exciting time with a real 'start up' attitude and the necessity to act entrepreneurially. As such I played an integral part in developing the network structure and stakeholder/partner relationships. The role involved leading the athlete development support services across multiple sports (Olympic and Professional), initiating (and managing) the 'Northern England' Human Science Team and facility, plus providing physiological support to elite athletes and teams. As such, I managed the EIS elements of British Cycling's 'Project Beijing' as part of the sports marginal gain's initiative (2005-08). A 3-year, science Olympic preparation strategy culminating in 14 medals (8 gold medal) at the Beijing Games.
In 2008, I changed roles within the EIS and became the 'Performance Manager'. This involved leading the 'North England' region (Sport city, Manchester). I was responsible for elite sport engagement and support service delivery, management of all senior staff (science, medicine, analytics, biomechanics, etc.) and worked with elite sports to optimise their strategy and development pathways. Again, this was a really exciting time as we headed into a home Games (London 2012). We worked with some fantastic sports and athletes and I feel we played a real part in Team GB's success in 2012. If the GB athlete's we supported had competed at London 2012 Olympics as a standalone nation, we would have placed 8th on the medal table!
In 2013 I left the EIS when I was offered my current role as Programmes Director with the GBCT.
You have been with GBCT for 7 years now, how has your role evolved in that time?
It has been, and continues to be, a hugely enjoyable role. A large part of that enjoyment comes from having clarity of purpose but at the same time trying to achieve that purpose in the innovative, fast paced world of elite sport. The core responsibilities of my role have remained consistent:
a. Provide strategic vision and leadership to enable GBCT to be successful 'on and off' the field
b. 'On the field', that's podium success at Worlds and Olympic Games
c. 'Off the field', that's connecting the wider sports business functions with the world class programme
What's changed is where we have spent energy to achieve these goals during this 7-year period. Initially, this was about generating greater medal competitiveness for the Rio Games whilst at the same time completing a major overhaul of the rider pathway/academy. Immediately post the Rio Games, we spent time developing our 'why' and creating an environment that enables people (staff and riders) to be the best version of themselves (collapsing vision/mission into a purpose that resonated with everyone, identifying winning/losing behaviours, empowering people to develop and positively challenge).
More latterly, we have advanced our philosophy towards being 'programme framed' whilst retaining the critical 'rider centred, coach delivered' elements (embedding discipline blueprints that
are a blend of analytics and coach know-how).
Working with elite athletes on a day-to-day basis, what are the specific challenges you face as a leader?
In my role I am slightly removed from working with the riders on a day-to-day basis. To give some perspective, my role is similar to that of a 'Sporting Director' or 'General Manager' in the sports sector.
Ultimately, we are trying to help the riders achieve their performance ambitions. To do that requires high challenge but that is only possible (and effective) if it based upon a foundation of high support. We work hard to develop this through building relationships and trust through consistent and clear communication around things such as expectations and outcomes. Riders are 'people' not just 'athletes', and we have a duty of care to support and enable their development as people, not just as athletes.
As a leader in the sporting environment (and I'm sure it's the same in most sectors), the constant challenge is to get the right balance between short and long-term success. We look to do that by balancing transformational strategy with operational excellence. It's then with the leadership group to pivot intelligently and prioritize ruthlessly.
Who has most inspired you throughout your career?
To achieve great things requires a team effort. Consequently, building, enabling and sustaining that team is as important (if not more so) than any singular strategy or intervention. The longer I hold leadership positions and the more exposure I get to great teams in various sectors, the more this is reinforced and heightened.
I have been lucky to work for, and with, some fantastic individuals and organisations. Equally, through consultancy and advisory roles, I have observed some less than optimal attitudes and approaches. The leaders that do this well, in addition to other skills, have heightened levels of self awareness, empathy and social skills. Through these, they can play best against their areas of strength/weakness, understand other peoples emotional make up and build rapport to move people in the right direction. These are valid whether in the board room or the changing room. It's the people who I see do this well that have most inspired me.
How have you and the team dealt with the postponement of the Tokyo Olympics this year?
There was obviously a huge level of disappointment within the team, both staff and riders. It became increasingly obvious that the UK was going to go into lockdown in late March, and in preparation we had constructed a robust plan of how we would secure and deploy equipment to riders/staff prior to the NCC closing.
During the initial stages of lock down (and throughout) our primary focus was staff and rider welfare, both physical and mental wellbeing. We purposely gave staff and riders space and time to adapt and to take care of themselves and their families during this unprecedented, often confusing and constantly changing time.
Attention then focused to enabling activity within government guidelines, once the games was postponed. This changed the dynamic. Riders and coaches throughout the programme, not just at the podium level, have shown a huge level of resilience and ingenuity. The SLT did a great job of steering the programme during the period anchored by a daily 8am teams call.
We returned to the NCC as soon as we could do that safely and we've been back for 3-4 months now. The Road Worlds are at the end of September and we're focused on 2021.
Post Games would typically be when we would reflect and transition into new strategies. To some extent, we have lost that natural window. Currently we are concluding an exercise of planning what, where and how we will alter activity and emphasis so that we maximise success at Tokyo without compromising success in subsequent major events in what will be a very busy three years (x2 Games, x1 CWG, world championship in every disciplines, Europeans, etc).
What have been the stand out moments in your career to date?
The obvious answer is being Team Leader at the 2016 Olympic Games, responsible for delivering Team GB's cycling medal target resulting in being the most successful cycling nation at the Games with 12 medals (6 gold).
However, there are things that did not generate headlines that I have given me equal levels of joy for instance, the redesigning of the athlete development structure and support model within British Cycling (2014+). The pathway is now more effective and efficient than at any previous point in it's history. I was the Programme Advisor and Olympic Team Manager for the female GB Water Polo Team (2010-12) taking them from a world ranking of outside the top twenty to within the top ten and Olympic quarter finalists.
More generally - working with staff members 1-2-1 and seeing them grow and go on to be successful. And finally, transitioning between sports (F1, football) and sectors (academia, private business) has also provided some fantastic opportunities.
How are you inspiring the next generation of British cyclists?
By being a desirable and effective destination that works with and enables riders in their athletic career. Being cognizant of the need to support and develop riders both on and off the bike to ensure they maximize their athletic potential and are prepared for the next phase of their journey.
As a NGB, BC has excelled at capitalising upon the inspiration that podium success brings to the nation, we have a fantastic record of developing and delivering opportunities that drive social participation and diversity objectives while developing cycling opportunities as a key life skill.
We will continue to strive to make the link between inspiration into participation as clear and easy as possible both for a societal good aspect and as a virtuous circle of talent development.
What do the next five years hold for you and your career?
Working with good people who share my passion for solving problems and creating new things is what I love, this will continue to be what inspires me to work hard. At the moment, in addition to my role with BC, I'm looking at how I can do this in other capacities such as non-executive roles.
I find writing, publishing and presenting helpful. It forces me to work with a certain level of rigour and enables me to have an outcome to reflective practice. I have been fortunate to deliver at various national/international events and to franchises, businesses and academia, and this is something I'm looking to continue.
Post pandemic what are the major challenges facing the sports industry?
A key challenge will be revenue – particularly with the impact of spectator attendance but the Tour De France has shown that, even now, it's possible to hold a compelling sporting event. I believe that sport can, and does, generate and sustain a sense of community and attracting and retaining volunteers at all level of sport is critical. They are the life blood upon which all sports depend. Will people be spending less time commuting? If so, can we motivate them to find space in their lives to volunteer or participate? As an armchair quarter back, I'm really interested to see the continued integration of technology to enhance the experience of the fan and to inspire and motivate those taking part.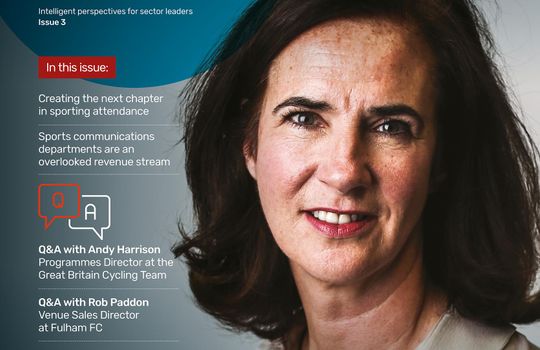 This article is featured in UP Magazine - Sports, Leisure & Hospitality Issue 3
Share