Q&A with Alison Taylor
Published: 16th July 2021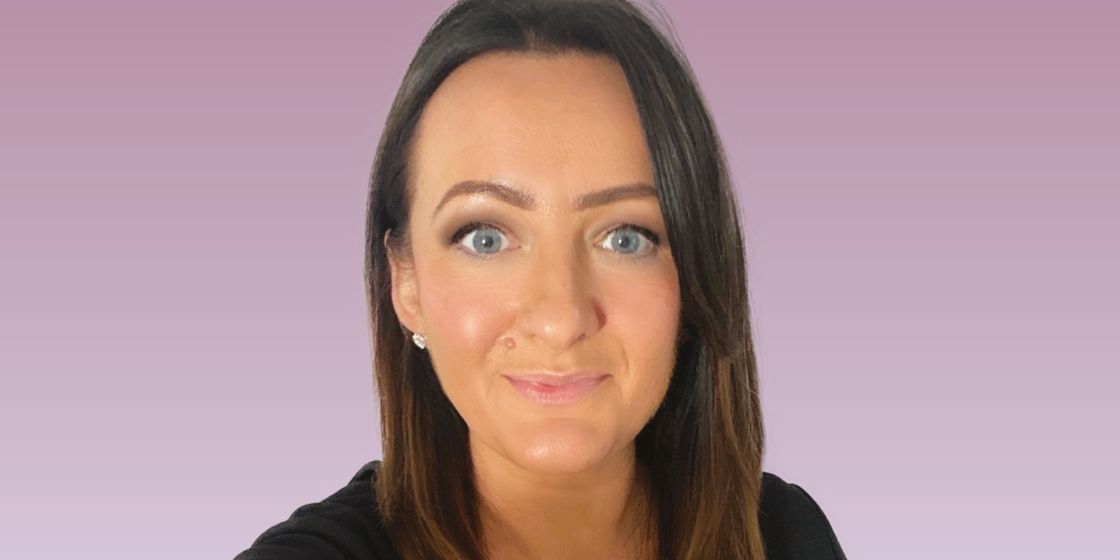 Q&A with Alison Taylor, Head of People, Home Instead, Sheffield & Barnsley
Alison is Head of People at Home Instead in Sheffield & Barnsley, a leading community care provider with a difference. Home Instead support vulnerable adults across the globe to live safely at home, providing the help and support they need to not only live independently and safely in their own homes, but to ensure they live a life of choice. She is passionate about enabling real change in the way we support people at home.
Can you talk us through your career to date?
After attending College and developing the ability to touch type, I began the first part of my career in the legal sector. I was first employed as a Legal Secretary, with my primary duty being to assist an Equity Partner in the Litigation Department. As a result of my commitment and dedication I steadily worked my way up the ladder to Office Manager. I never once rested on my laurels and continually attempted to develop and improve myself. Ultimately, this led to my employers selecting me for promotion.
After almost 17 years of hard work and dedication within the legal profession, I attended an event on behalf of my employer. The event was an afternoon tea specifically designed for the elderly or isolated, which Home Instead were hosting. Everyone was happy, smiling and enjoying the chat and reminiscing about songs of old performed by a local band. I thought it was amazing, it totally re-engaged my senses again and whilst I was not unhappy in my current role, I instantly wanted to work somewhere that gave me that feeling - the feeling that I could give and support others with a greater purpose.
After much thought, I decided to change my work life and pursue a career that fulfilled and inspired me. With my new-found desire I decided to contact the owners of Home Instead in Sheffield & Barnsley, Jill & Bryn Evans. They suggested, due to my relevant experience, to apply for a HR Manager role which they had already progressed to the final stages of interview with. I remember it being such short notice: I had to prepare an overnight presentation to deliver the next day … thankfully it did the trick, my passion for the role came through and I was successful.
From that point forward I worked harder than I ever had before. I had discovered a new vigour and zest for my working career. I was working in a demanding role, but it did not matter because for the first time in a long time I was not being driven by figures or targets anymore, it was the passion for what we were doing and most importantly the why. Of course, I still had a lot to absorb, but I pulled on the knowledge of my colleagues and learned as much as I could, as swiftly as I could. The feeling of failure is something none of us are comfortable with and I was no exception: I was not prepared to let that happen – I vowed, no matter what, I would do all I could to become the best I could be in this given role.
From the position of HR Manager, I worked tirelessly and with dedication and hard work I finally became Head of People at Home Instead in 2020. I now work closely with my 'work wife' Lorna - Head of Care, and together we oversee the business from an operational standpoint. Coupled with that and the great work our CAREGivers do (our team who deliver personalised one-to-one care the 'Home Instead Way'), we help change the face of ageing in Sheffield & Barnsley, and we are proud to provide continually evolving and exceptional care in people's own homes.
Are there any learning curves or key things that you've taken with you from previous roles or challenges?
I do think that working from the bottom up is never a bad thing and for me it has ensured I stay grounded and humble enough to always listen and learn from others. I know how it feels to be the office junior, who must work their way up to being the person making the final decisions and everything in-between. I value every member of the team because, together, that is what makes it great! I firmly believe you should empower your team to be creative with solutions and share thoughts and ideas, no matter what their job title is. No one role should ever be overlooked or overshadowed – that to me is the epitome of good team practice.
What would you say has been your biggest challenge during your career?
Without a doubt, my biggest challenge - and I am sure this will be the case for anyone working in the care sector - has been the COVID-19 pandemic. The absolute need to keep our Clients and CAREGivers safe meant my team and I worked tirelessly. Long days, 7 days a week. This was particularly evident in the early days when information was sketchy, and we were making decisions that we could only hope were the best possible. Ultimately, we took it upon ourselves to protect the lives of those in need above our own – a decision that was fully justified.
The need to keep our staff calm, well-informed and supported was paramount in what was such a devastating time. Our disaster plans were in place, but reality is a very different entity to a pretty plan in a folder somewhere. We carefully devised an extremely intricate work from home plan that was designed to protect our employees. We then had a complete overhaul of our IT and telephony systems in order to provide the maximum work from home efficiency for our colleagues' safety. The scarcity of PPE also provided a dynamic challenge the team faced together. I recall vividly at the start of the pandemic when hand sanitiser and PPE were non-existent for the care sector as the NHS was (of course) the priority and we were sourcing from wherever we could. After many telephone calls and, I am not ashamed to say it, begging! I managed to find a local food sector distributor who had enough sanitising hand gel until we could get a delivery from our usual supplier.
Alongside constant communication to CAREGivers, clients and their families, the pandemic turned our well-established processes upside down. Leading a team of 200 staff during those times was the biggest challenge I hope I will ever have to face, but together, we not only survived but excelled. This, above all, proved to me that a good team dynamic and trust in colleagues will always lead to success.
What has been the most rewarding thing about working for Home Instead?
This is definitely the work we do as a team to change the face of ageing. Every CAREGiver we employ must pass our 'Mum Test'. Ask yourself 'Would I let this person look after my mum?'. It is that simple – and that is the mantra and ethos behind what we do! We would only provide the type of care we would want for our own loved ones. Nothing second to that would be acceptable.
I also love to help people who want to achieve, to reach their own personal goals. I love to see someone who just needs that break succeed and progress. It gives me great job satisfaction and perhaps that's because there are people who, throughout my career, saw that potential in me. Who helped make me who I am.
What are the stand out moments you've had in your career that have put you on track to achieve what you have?
Stepping into the role of Head of People has been my stand out moment – I firmly believe that. The culmination of all my hard work finally being brought to fruition. To know that the business owners were confident enough to put their trust in me in order to help lead and develop their business, on an operational level, was an amazing feeling, one I had aspired to throughout my working life.
Are there any individuals who have inspired you or mentored you throughout your career?
I think you always remember that first 'big' job role and the person who showed you the way. A Solicitor called Peter, who at the time, I thought was incredibly fussy and over-pedantic proved to be a defining light in my career. Little did I know, at the ripe old age of 19, that whilst he was scribbling red pen over my beautifully typed documents: he was teaching me all the basic skills I required in my career and the attention to detail you need to do a great job. We are still great friends 24 years later.
What makes a great leader in your industry?
I think a great leader in any industry has to be prepared to listen, to learn from others. Never assume you have all the answers on your own or you cannot develop from those around you. In the care sector, the ability to stay calm is paramount. A quote I like to share with my team is, 'there is always a solution, we just haven't found it yet'. To be able to make a balanced decision with the best information possible is of the utmost importance.
How are you approaching the next phase of your career?
My career has so far been based on hard work, commitment and building a lasting legacy. I would now like to build on my hard work and supplement this with what I feel is a missing element - a qualification I can hold in as much esteem as I do my working career. I never had the opportunity to study to degree level at a younger age – however I now feel I can achieve a lifelong goal by committing to a BA Hons Degree in Management and whilst I don't generally have regrets, getting a degree qualification at an earlier age is something I wish I had done. Obtaining a qualification to rubber stamp my knowledge and experience will feel like a great achievement and one I strive to accomplish.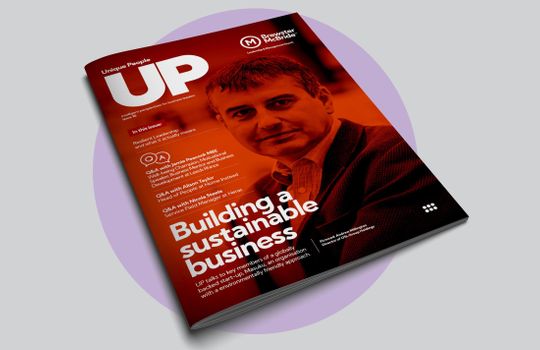 This article is featured in UP Magazine Issue 10
Share