Post-COVID Funding Options seminar well received
Published: 24th March 2021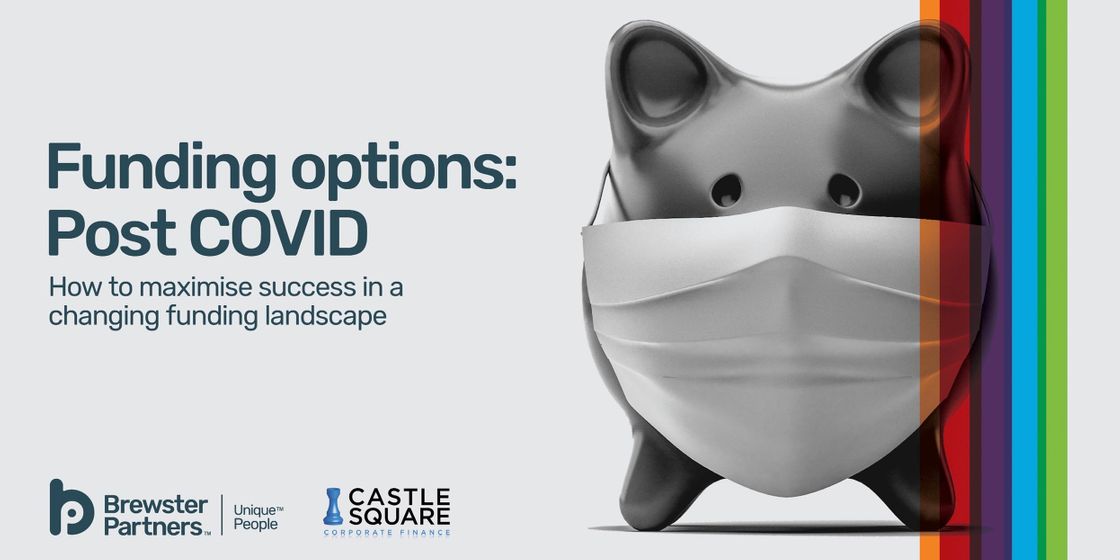 Brewster Partners teamed up with Kevan Shaw from Castle Square Corporate Finance this morning to deliver an online breakfast seminar offering advice on Funding Options; Post COVID.
We have already received some excellent feedback:
'Thanks for organising - a useful presentation.....I have arranged a follow up meeting'
'Please pass on our thanks to Richard & Kevan for today's very informative presentation'
The event focused on providing the attending Finance Directors, Managing Directors and Business Owners with an insight into how the funding landscape has changed post-COVID, and how to make sense of the options available.
Castle Square is an award-winning Corporate Finance Advisory firm with an excellent reputation across our region and we were delighted to partner with them for this event. Please feel free to contact Richard or Kevan if you would like to receive any further information or participate in a future seminar.
Richard Chamberlain
rchamberlain@brewsterpartners.co.uk; 07773256098