Plugging the skills gap
Published: 20th May 2019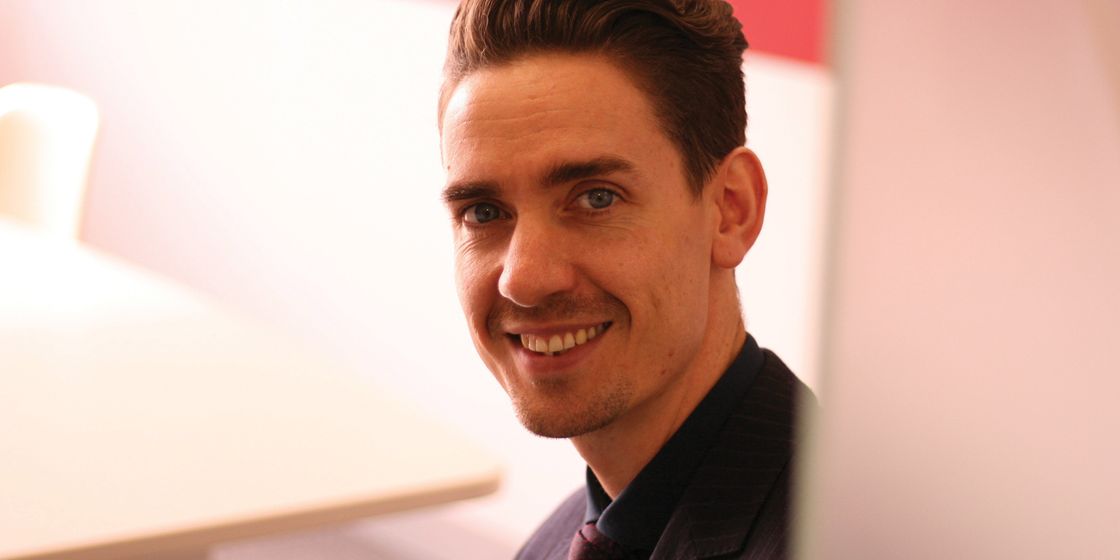 James Travis, Senior Consultant at Brewster Partners Recruitment Group talk to us about the skills shortage in Engineering and how this can influence the recruitment process.
With the UK facing an engineering skills shortage of unparalleled proportions, it's arguably the most difficult time ever to recruit skilled engineers. Although, in fairness the majority of candidates do own a smartphone these days, so I'm sure those who recruited prior to the digital age will argue that having to put an advert in the local newspaper and wait for postal applications had its own challenges. However, with considerably more engineers retiring every year than entering the profession, thousands of jobs throughout the country prove challenging to fill. To add to boot – despite the scarcity of skilled workers, unsurprisingly clients can be very particular about what they need from potential applicants, and are sometimes reluctant to consider those without the predetermined specifics on the job description.
From a Russian speaking Technical Sales Engineer (with knowledge of Turbochargers), to a Senior Mechanical Design Engineer with experience of bulk materials handling machinery (capable of moving 2,000 tonnes per hour), no two vacancies are ever quite the same or particularly easy to find the suitable talent for. Even more relative bread and butter roles like maintenance or CNC Engineers are made difficult to fill due to the financial constraints of the job on offer or the unsociable working hours not suiting jobseekers. And even when a job is relatively easy to find candidates for, it's more often than not sent to several other agencies, making it a race to beat the competition to source, meet and vet the best engineers for the job.
Before I even pick up the phone to call potential candidates, I first need to know my client's requirements thoroughly. I need to establish if the culture of the business can match the career aspirations of potential applicants. Unfortunately, it is often the case that the opportunity on offer isn't quite what the candidate is looking for. It's too easy to assume that the talent isn't available, but in reality the jobs on offer are often either paying too little or simply don't offer the progression that top calibre engineers are striving to achieve. Potential candidates are also now much better informed than in the past on a business's history and often know how companies are perceived in the marketplace. Websites like Glassdoor enable previous employees to review the employee experience with a company and in some cases they can often describe the recruitment process too.
Over recent years there has been great improvements with a push on apprenticeship programmes across the engineering industry and with companies being able to benefit from government incentives like the apprenticeship levy. This obviously helps them to develop a long-term strategy solution, however, it doesn't really help with the short-term problem of plugging the skills gap. Arguably, companies should be doing more to develop and train candidates with the right potential (and a good attitude) rather than holding out for candidates that have everything on a job description. Likewise, companies (especially those who don't pay competitively) need to do more to retain their staff, rather than seemingly have a revolving door and refilling the same jobs over and over again.
As Recruitment Consultants, a large part of our job is to challenge our client's expectations with the reality of what the candidate market is likely to produce. I recently informed a client that a salary was way off the mark if they wanted to recruit a good engineer for a particular position, and they responded by making reference to me wanting a higher fee for myself. However, I told the client that my fee was nothing to do with my advice and that if they were absolutely adamant that this salary was final that I would work with it but also warned that 75% of the candidates in the marketplace would not be interested. And let's be honest who would want to recruit for a pivotal role within your business in the lower quartile of the talent pool? I eventually filled the role at £15,000 higher than the original salary on offer, but not without the client seeing 10 candidates on progressively higher salaries.
Engineers know that the skills that they possess are in short supply, so it stands to reason that they want to ensure their salary is right. This often makes them set up as contractors rather than stay employees within a business. Which can often allow them to make considerably more money in a shorter period of time. I often jokingly compare the recruitment market to the football transfer market and joke that everybody wants Premier League players but with Championship (or even League 1 or 2) budgets. But all jokes aside the disparity of wages on offer for engineering roles can fluctuate significantly and there does seem to be an attitude from many engineers that they are undervalued and likewise underpaid. So much so that they don't want and won't accept a small pay increase when they are offered a job elsewhere. Furthermore, small pay increases themselves can often pave the way to candidates been offered and often accepting a counter offer from their current employer. What is interesting is that loyal employees often suffer financially against a relative job hopper. A candidate who jumps jobs every couple of years will more than likely earn a higher salary than someone who stays loyal. On the flip side of that, many of the candidates approaching the latter years of employment are mortgage free and less financially driven than graduates with 5-10 years' experience under their belt. As the old guard pass on their experience and eventually retire, can companies afford the wage increases that seem inevitably in demand?
I've been recruiting in the same market for approaching 4 years' now and I have found that year-on-year, roles have become much more difficult to find candidates for than previously. Many candidates say that they aren't actively looking for a move, but are always keeping an eye on the market. They often won't make the move unless the role pays much more, it is closer to home, has better benefits, flexible working hours etc, and understandably so. Companies should be selling these benefits to potential candidates and the recruitment process should aim to attract the best candidates rather than scare them off. For now and the foreseeable future the candidate is King (or Queen) and therefore we as recruitment professionals need to look beyond what a job description asks for and look for transferable skills in engineers that can be trained and nurtured, or risk the skills gap becoming out of control.