Our first charity dinner, at Wentworth Woodhouse
Published: 17th November 2019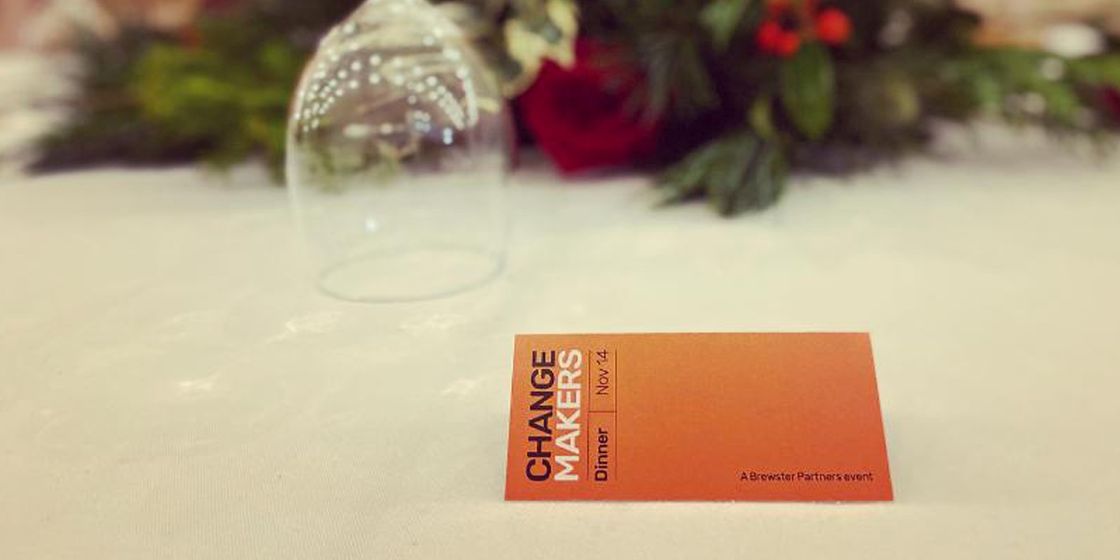 On Thursday 14th November, we held our first Change Makers Dinner at Wentworth Woodhouse, The first in a series of events aiming to bring together the region's charity and not-for-profit leaders.

The events are an opportunity for people to come together, network and discuss insightful and relevant topics.

'If brand is everything, how good is your employer brand?', was the theme of the evening, and we welcomed John Simpson as a guest speaker for the evening. John has spent the last two decades building up his extensive experience within the creative industry and has worked with some of the leading brands across the globe, including Unicef, Greenpeace and VSO.

We'd like to thank John for his engaging presentation, and taking the time to enlighten our guests with some interesting information about employer branding.

We'd also like to thank the staff at Wentworth Woodhouse, the Grade I listed stately home near Rotherham, for hosting the event, and a special thanks to their CEO Sarah McLeod, who featured in our first Change Makers magazine.