On the road to recovery
Published: 3rd August 2020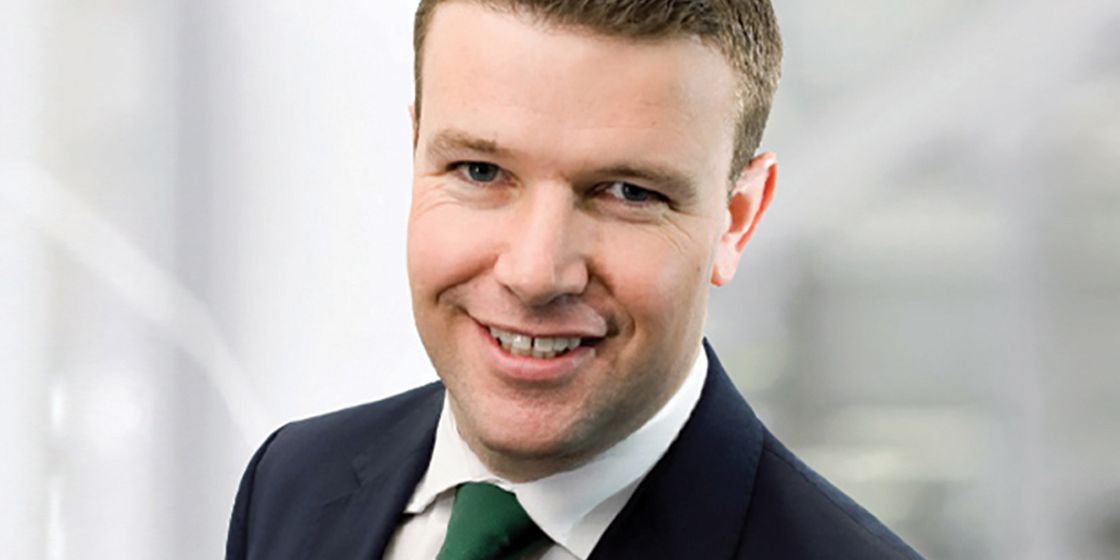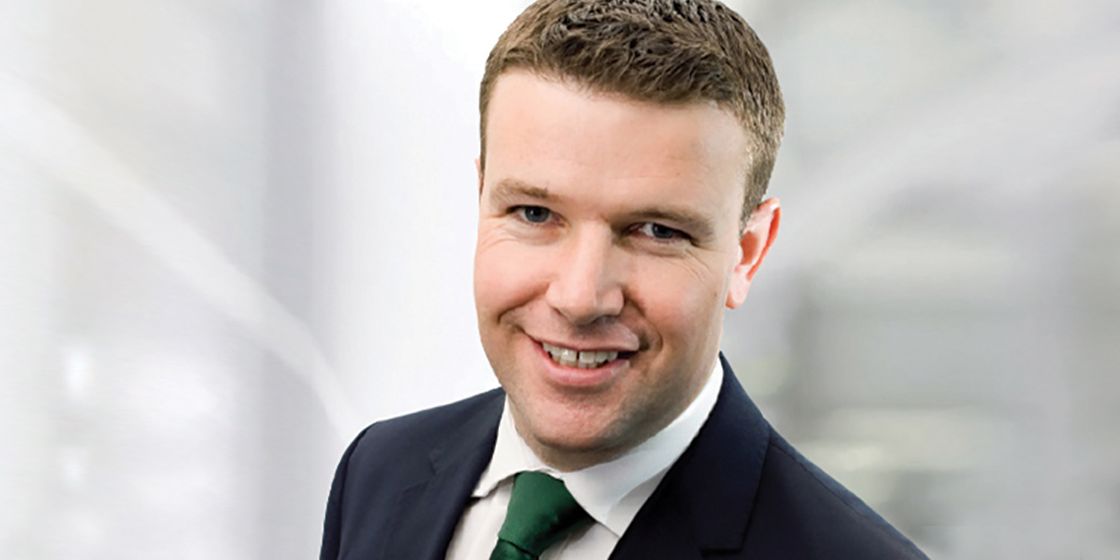 Glenn Bemment, Regional Director for the North at Lloyds Bank Commercial Banking, examines the road back to Yorkshire's pre-pandemic high – and how the region mustn't lose sight of its ambition for sustainability and productivity, when plotting its post-COVID comeback.
Only a few months ago, Yorkshire business confidence was high. Firms were primed for growth - many bolstered by the recent broad base of investment in the region from major players like Channel 4 and Siemens. Many Yorkshire businesses had an eager eye on the Prime Minister's agenda of 'levelling up' the UK regions, and its promise of economic growth across the north.
But come spring, COVID-19 had dealt firms an unprecedented blow. Our data showed that Yorkshire firms' confidence sank 55 points between February and May, from 24% to -31%. Some saw their order books vanish overnight, with our data showing us one in 20 firms expect it to take a year for supply chains to resemble normality following disruption.
Now that most firms have restarted their engines after the initial hit of lockdown, leaders are looking at how Yorkshire can rebuild - relaying the fertile ground for growth that the region was beginning to enjoy pre-coronavirus.
However, while rebuilding no one should ignore key regional challenges that existed before the pandemic. Addressing productivity and sustainability were two big themes on the 2020 to-do lists of the county's business leaders. As we scale back up, the region can't afford to lose sight of its ambitions in these areas – with the financial sector playing an important role in helping firms to achieve them.
Green shoots of recovery
There are promising signs in Yorkshire's initial recovery. Data from our monthly Business Barometer report showed that Yorkshire had the highest share of operational businesses of all regions in the UK during May, with the figures indicating that firms closed as a result of lockdown were beginning to reopen. Less than one in 10 (8%) weren't operating at all, against a UK average of one in five (17%).
A quintessentially British example of a firm getting back on its feet in the region is Doncaster's, Warners Fish Merchants. The business supplies one in 10 of the UK's fish and chip shops, more of which are reopening on a daily basis as lockdown measures ease with demand quickly returning to normal levels.
We supported the business with a £1.5 million loan through the Coronavirus Business Interruption Loan Scheme (CBILS), helping the fish merchant to overcome the cash flow challenge of paying suppliers and bringing back staff to respond to the spike in demand – following a period of depleted revenues.
Indeed, schemes like CBILS and the Bounce Back Loan Scheme (BBLS) for smaller businesses have handed firms a level of certainty in the immediate term, setting them up for recovery. Bradford-based Jinnah Group, which runs eight restaurants across Yorkshire, secured a six-figure BBLS loan from Lloyds Bank, enabling the company to meet fixed payments, navigate disruption and to plan for its future post-lockdown.
Rebuilding the right way
The latest data from the Office for National Statistics (ONS) revealed that output per hour in Yorkshire & the Humber has fallen by 2.5%, sitting 16.5% behind the national average, making it the second least productive region in the UK.
As such, ramping activity back up must be done so with boosting productivity in mind – which could catalyse the region's longer-term growth. But the truth is many companies are in the dark on the best way for them to measure productivity, let alone to make improvements to it.
We're involved with a government-backed project with Leeds Beckett University on this very issue. The taskforce we're part of, alongside academics and other financial consultants, aims to give businesses the understanding and tools needed to measure their own productivity and to develop an effective improvement plan. The taskforce is working alongside 20 Yorkshire manufacturers as live case studies.
The project also aims to create more aligned, enhanced ways for businesses' day-to-day advisers, such as banking relationship manager or accountants, to help identify and narrow productivity gaps. We hope to share some of these findings next year. Clearly, Yorkshire's financial leaders will have a big part to play in helping firms to fix the productivity puzzle along the road to recovery.
Sustainable development
Creating a sustainable future was another pressing issue alongside boosting productivity before the pandemic. After the turbulent months we've had it's perhaps easy to forget that the Australian bush fires, a tragedy many attributed to the effects of climate change, were just months ago.
At the end of last year, our Business Barometer found that two thirds (65%) of Yorkshire SMEs wanted to improve their environmental sustainability, with long-term cost savings cited as the most common reason to go green. Now more than ever, businesses will be looking for cost saving opportunities to help
relieve some of the pressures they'll face on the road to recovery.
There's a duty on our sector to lay out all the available funding options to firms to help them with these ambitions. Government grants and asset finance solutions are helping businesses to spread the cost of an investment over its lifetime.
Meanwhile, schemes like our Clean Growth Finance Initiative (CGFI), which offers discounted lending for green purposes, are also helping to boost the accessibility of sustainable investments.
Broadband provider KCOM is a great example of a firm that's recently benefited from the CGFI. It secured a £30 million funding package to extend its full fibre network to tens of thousands more homes and businesses across East Yorkshire and North Lincolnshire. While this has huge benefits for local productivity, fibre networks are also more sustainable, using much less electricity compared to legacy copper lines.
The road ahead
It's a long way back to rebuilding the solid sentiment we saw from the region's businesses at the beginning of the year.
Only the safe and gradual easing of lockdown, opening sectors back up and helping to iron out supply chain disruption, will allow a complete recovery.
Rest assured, the resilience of the Yorkshire economy and its strong links with Northern and international economic hubs will be a major factor in the region's sustained come-back. But Yorkshire must rebuild in the right, future-proof way.
We're by the side of the region's firms as part of our Helping Britain Prosper promise, giving firms the finance they need to get back on track.
Indeed, we look forward to recognising the individuals and firms that are going above and beyond to help Yorkshire prosper, as the awards spotlight and celebrate those key to helping relay that fertile ground the region recently enjoyed.
How Lloyds Bank is financing businesses through the crisis
Businesses can borrow from Lloyds Bank using the normal process and we remain committed to helping our customers with their lending needs.
Lloyds Bank has committed a £2bn fund to support businesses impacted by COVID-19. This provides for additional fee-free lending to SMEs (up to £25m turnover) and capital repayment holidays.
Businesses that are experiencing lost or deferred income as a result of coronavirus may be eligible for the government's Bounce Back Loan Scheme (BBLS), Coronavirus Business Interruption Loan Scheme (CBILS), Coronavirus Large Business Interruption Loan Scheme (CLBILS) or the Bounce Back Loan Scheme.
For SMEs with a turnover above £3m, we have set up a fast track process to get fast credit approval.
About Lloyds Bank Commercial Banking
Lloyds Bank provides comprehensive expert financial services for small businesses, mid-sized businesses and multinational corporations.
Maintaining a network of relationship teams across the UK, as well as internationally, Lloyds Bank delivers the mix of local understanding and global expertise necessary to provide long-term support to its clients.
Lloyds Bank offers a broad range of finance beyond term lending and this spans import and export trade finance, structured and asset finance, securitisation facilities and capital market funding. Its product specialists provide bespoke financial services and solutions, including tailored cash management, international trade, treasury and risk management services.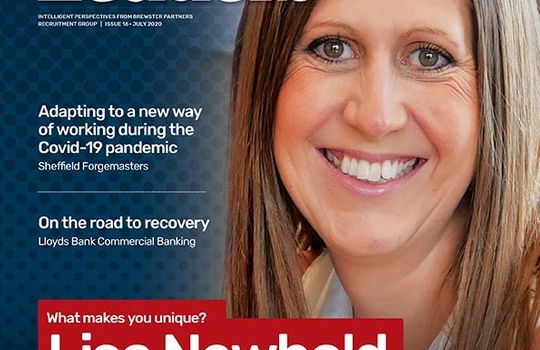 This article is featured in Yorkshire Finance Leaders Magazine Issue 16
Share