National Stress Awareness Month – Tips for Combatting Stress at Work
Published: 30th April 2021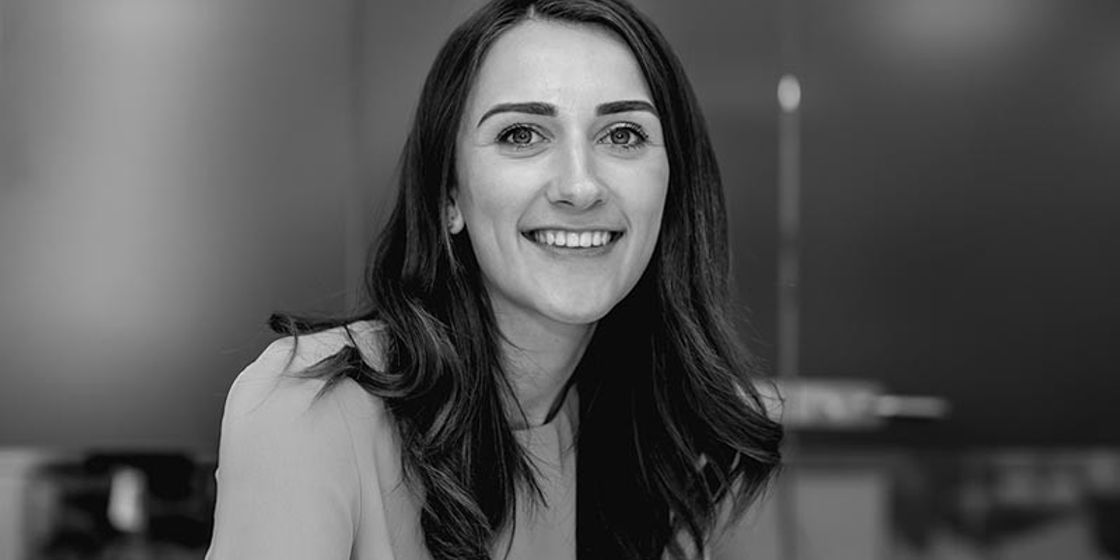 Our Operations Manager, Sarah Wilding, offers some insight into how organisations can identify and combat work-related stress, to tie in with National Stress Awareness month, and highlight the realities of a busy career for many of our clients and candidates.
April's Stress Awareness month was set up by the Stress Management Society back in 1992 to raise public awareness of the causes and cures of modern stress. Stress is seen by many as one of the great public health challenges of our time and something which can have a significant impact on our mental and physical health and wellbeing.
The Society found in a recent survey that 65% of adults in the UK feel more stressed since March 2020. Uncontrolled stress can have an effect on our sleep and digestive health, can increase blood pressure and exacerbate anxiety and depression, as well as having a weakening effect on our immune systems.
Workplace wellbeing has increasingly become a key area of focus for organisations in recent years and rightly so. By focusing on creating positive working environments where individuals can feel supported in managing stress, employers can enable increased employee engagement, better organisational performance and most importantly they can help combat mental health challenges.
There are various ways organisations can support their employees when it comes to trying to prevent work-related stress and provide support but here are 5 to start with:
Identifying Stresses
Inevitably we will all get stressed at one point or another – sometimes it is unavoidable as workloads peak and trough. In order to effectively begin to combat stress we first need to be able to identify when individuals are suffering and to consider the potential sources.
Common sources of stress found in research by the World Health Organisation (source) shows that work which places excessive demands and pressures and is over and above an employee's knowledge and abilities, where there is little opportunity to exercise control and no support from others, is the most stressful type of work. For some it can also be schedules/rotas and team relationships as well as organisational changes.
Although there is no specific employment law that governs work-related stress itself, protection and guidance for employers and employees comes from wider regulations – the Health & Safety Act, and Working Time Regulations for example. The HSE does however offer guidelines as to how workplaces can identify and help manage those stressors that can trigger work-related stress – https://www.hse.gov.uk/pubns/indg424.pdfb
Leadership Training
Organisations can enable leaders to support their employees by establishing clear internal policies, providing suitable training in spotting the signs of stress and to empower managers to have the confidence to make the first steps to help team members
Managers can assist by employing tactics for workload management in terms of prioritising within their teams; introducing electronic planning tools such as asana.com; and distributing difficult or time-consuming tasks fairly among the team.
Encouraging Work/Life Balance
So what can organisations do to encourage a better work/life balance amongst their teams? A company's culture and values are more often than not an important contributing factor to the wellbeing of its employees.
Encouraging staff to establish boundaries is vital in reducing any cause of stress before it occurs and small changes can have a massive impact – advising people to not check emails out of work time, or suggesting going for a walk on lunch breaks in the fresh air. Managers across your organisation need to encourage breaks and ensure there's not a culture where things like this are discouraged. Some businesses offer relaxing break out areas with cushions and vending machines whereas others offer cycle tracks, sports courts, climbing walls and even slides! Whilst that may not be in everyone's budget, it's worth thinking about what your organisation could implement in order to encourage breaks that will give staff a sanctuary away from day to day stresses.
Employee Value Proposition
Ensure your business is putting in place preventative measures to avoid stress in the workplace as well as offering solutions for those team members that it does affect.
Offering a wellbeing package as part of your company benefits that is adaptable and supports individuals within the whole business is one way to do this. There is no 'one size fits all' when it comes to staff wellbeing and as a result it's best to offer a wide range of sources of support. For example, our business offers health insurance via a local provider which enables staff to take advantage of the particular benefits that will help them the most - health insurance covers alternative therapies such as acupuncture and reiki, access to 24 hour counselling as well as traditional consultations for wellbeing such as physio, optical and dental benefits. Your team will more than likely have very different financial and emotional needs depending on many factors such as age, gender, location, working hours/pattern etc. The more engaging and inclusive the benefits package the better you can support wellbeing and stress management for everyone within your organisation.
Communication Channels
Internally there are a lot of solutions you can provide to encourage support. Buddy systems are a great way to link up a new starter in your organisation with an existing employee that they can turn to for all those small, niggling questions and allows 'buddies' protected time to check on each other regularly. Regular catch ups individually as well as in team forums are essential to enable people to talk about their day and raise any issues early. Proactively asking for feedback and suggestions from employees either via an online survey management system or an anonymous form submittal through HR offers people another opportunity to bring forward any particular stresses, and offers managers a chance to spot signals of work-related stress at an early stage. Formal reviews on performance that occur on a regular and structured basis are also a chance for employees to highlight any potential causes of stress as well as for managers to check workloads and offer support.
Here are links to some useful resources if you would like further advice on the subject:
*This content is not intended to be a substitute for professional medical advice, diagnosis, or treatment. The content is purely our opinion based on being a business with a wealth of experience in dealing with people and getting a general insight into their lives and behaviour on a daily basis. Always seek the advice of your G.P. or other qualified health provider with any questions you may have regarding a medical condition.