Latest edition of Change Makers magazine is out now!
Published: 15th February 2021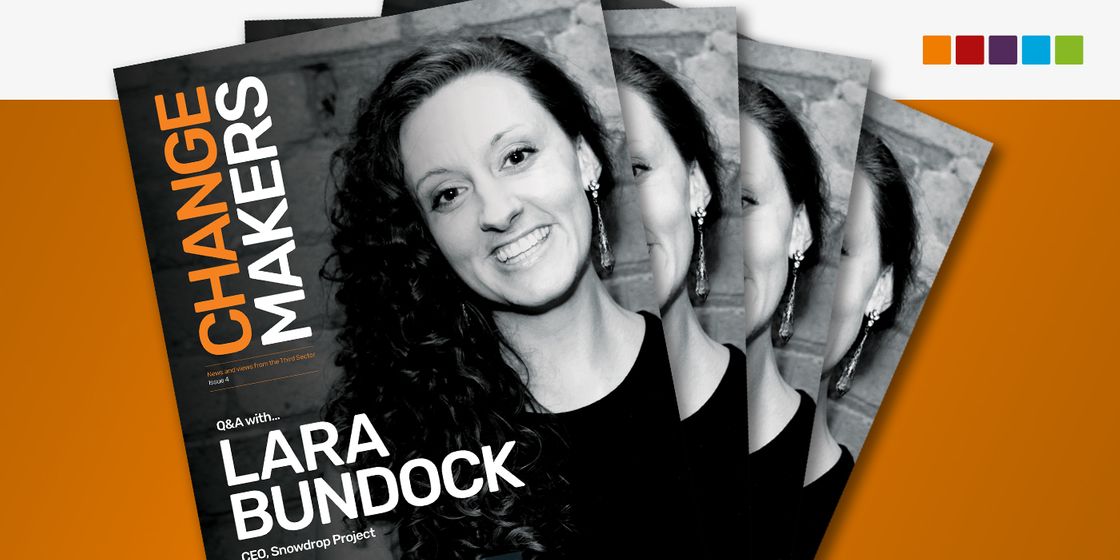 We are delighted to share with you our latest edition of our Change Makers magazine.
In this edition we have the privilege of catching up with Lara Bundock, CEO and founder of the Snowdrop Project, a Sheffield based charity that provides long-term support to empower survivors of human trafficking to move on from their past.
We also speak to Mark Skipper DL, Chief Executive of Northern Ballet, who talks us through his career to date and the current challenges facing the entertainment industry.
Samantha Dixon, CEO of Weston Park Cancer Charity, gives us a run through of the work the Charity does in and around Sheffield region, as well as an insight into her career highlights.
​We also look at why Charities and Not-For-Profits should champion cognitive diversity and discuss how different people absorb information and solve problems in differing ways – and how this can be a great asset to any organisation. Also featured is a handy guide to 'How To Tell a Story Effectively – Seven Need to Know Tips'. Storytelling is central to the reasons why individuals choose to donate time, effort or money to a charity or not-for-profit so honing this skill when generating marketing & PR content is vital for this industry.
And finally, Lee Bloomfield, Chief Executive of Manningham Housing Association tells us how Covid-19 has affected the housing association sector.
Download your copy from the Publications section on our website: https://www.brewsterpartners.co.uk/publications/change-makers