How to help ensure your employees don't suffer from burnout
Published: 4th November 2020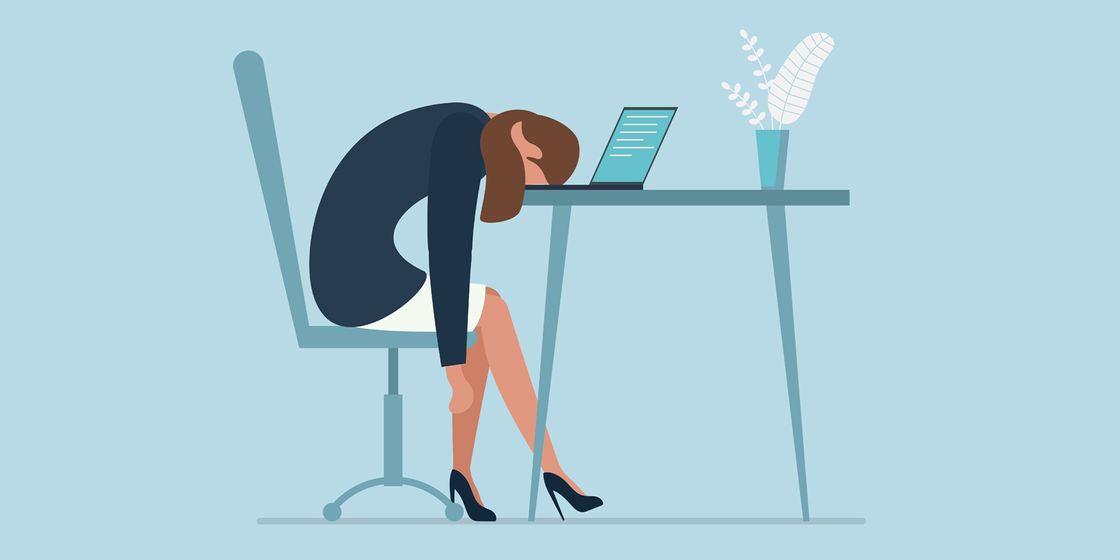 With World Mental Health Day taking place last month, we've been thinking more than ever about employee health and wellbeing and the importance of leaders doing everything in their power to ensure the best mental health support for their team.
One thing that keeps cropping up in these turbulent times is employee burnout. Burnout is when someone experiences extreme emotional, mental and physical exhaustion. They'll likely be feeling unmotivated, unproductive, detached, disengaged and overwhelmed.
Unsurprisingly, having an employee suffer from burnout can have a massive effect on your organisation. Productivity levels will dive, and your employee will need support and help in order to overcome this.
In order to help ensure employees don't suffer from burnout, there are some steps leaders can take:
Communicate clearly and frequently
If you're not communicating with employees (especially those who are working from home), it'll be impossible to know how they're feeling and whether they're showing any of the telltale symptoms of burnout.
Communication is a big part of workplace culture and can play a big role in mitigating burnout. By staying connected to employees and regularly communicating, you're able to create a supportive culture so that employees feel they can talk to you if they need to.
By communicating regularly, you'll also be better placed to keep an eye on whether there are any conflicts in the workplace, any issues employees are facing, what the general morale and motivation levels are like and everything else. Being aware and on top of these things means you're better placed to take action swiftly when necessary and things won't slip by unnoticed.
Get serious about mental health
In this day and age, it's frustrating that some people still aren't serious about mental health and ensuring people are aware of their own mental health and of those around them. If you demonstrate awareness in your organisation about the importance of good mental health and discuss this openly, employees will feel more comfortable if they are struggling and need to open up about it to someone.
For example, if an employee is feeling burnt out, they may require some time off to recharge and get into a better headspace. If they feel able to approach their manager or leader to discuss this, it makes the entire process easier and less stressful for the employee.
If your organisation doesn't already, setting up processes that are ready whenever an employee approaches you saying they are struggling with their mental health is crucial. This should also be communicated clearly to everyone so that everyone knows what to do and expect in this instance.
Show employees they are valued
Giving positive feedback, recognising achievements, celebrating wins and showing employees they are valued and respected plays a massive part in reducing the risk of burnout. Burnout can often come when employees feel their efforts are not valued and are taken for granted, so by showing your appreciation individuals will feel as though their work is making a real difference.
Show your appreciation by simply saying thank you, providing great feedback, or reward particularly good achievements with paid time off, extra break times or anything else your employees will enjoy.
Support your employees against burnout by making mental health a priority, showing employees that they and their work are valued and respected and by communicating regularly and keeping abreast of workplace culture. By doing all of these things, your employees will be less likely to suffer burnout and your organisation won't have to deal with the negative impact this can have – increased turnover of staff, reduced productivity levels, poor workplace culture and more.