Here comes the sun
Published: 11th May 2018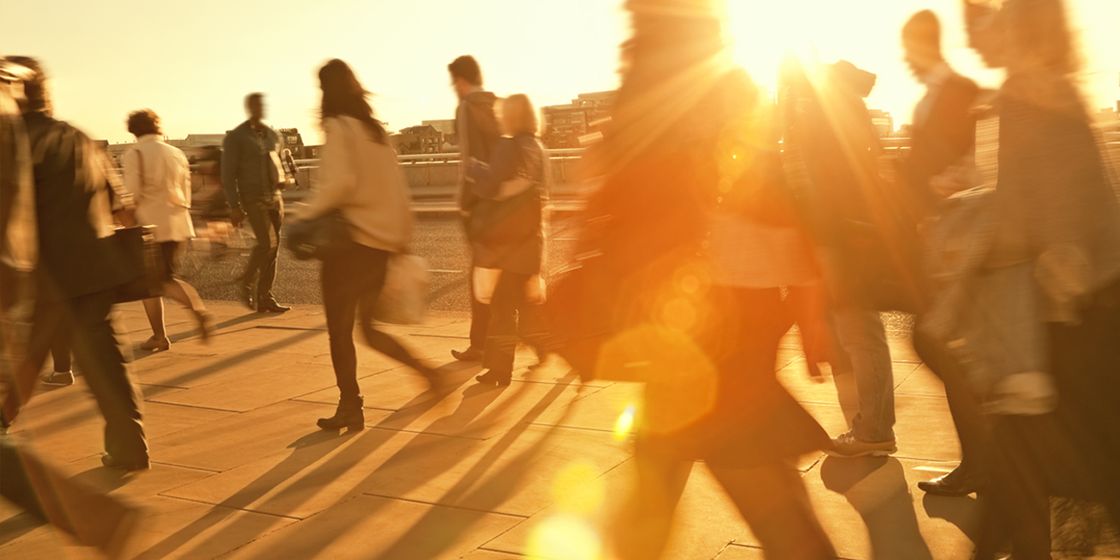 This May Day, the country finally experienced some sunshine. Not just any sunshine, but bank holiday sunshine. Three days of that holiday feeling, with everyone around the country reconnecting with family and friends to eat, drink, and really remember how good it is not just to feel the warmth of the sun on your face, but to have that little bit of extra time away from work. How often have you heard your employees (and yourself) say, upon return to work and making that first bleary-eyed coffee of the day, "I wish every weekend lasted 3 days"? Or when asked how your weekend was you respond "They're just never long enough"? The answer is, undoubtedly, a lot.
We would, of course, all like to spend more time with our loved ones or pursuing personal interests. But it's times like these that employers really need to consider the steps they are taking to ensure they are keeping their employees fully engaged, and reviewing the real working lives of their staff to make sure there is enough balance, support, reward and incentive to keep them coming back to work after every sunny bank holiday. The CIPD have recently published a UK Working Lives Report, reviewing what a 'good quality' job is, how to measure what that is, and how UK employees are currently feeling about their working lives based on responses from over 6000 people. They broke down the elements of a 'quality job' down into 7 different elements:
Pay and benefits (pay, benefits, pensions and rewards)
Terms of Employment (contract type, job security and development opportunities)
Job design and the nature of work (workload, qualifications and skills, empowerment and meaningful work)
Social support and cohesion (relationships at work, psychological safety)
Voice and representation (people management and opportunities to have a voice)
Health and wellbeing (positive and negative impacts of work on physical health)
Work-life balance (commuting time, how work encroaches on personal time, provision for flexible working)
The findings of this report are mixed, with some really positive results including the reported 91% of employees who feel that have good relationships with their colleagues (and 80% feeling they have a good relationship with their manager), but also some fairly concerning revelations including that almost half of respondents felt that their jobs fail to provide decent career development. Other findings showed that 3 in 10 workers believe they have consistently unmanageable workloads which, linked with the 36% of employees who feel like they are not payed appropriately for the work that they do, suggests that there are a large number of organisations out there who need to assess the true quality of the jobs they are asking people to do.
Unfulfilled and underpaid employees with no clear path to progression will inevitably have low morale, low productivity, and will most likely be keeping an eye on alternative opportunities out there. But there are absolutely things you can do to ensure this is not occurring throughout your workforce:
Take an anonymous staff survey – ask your staff questions about how they honestly feel about their environment, their work relationships, and their pay and progression opportunities. Understanding how they really feel will help you develop new strategies to appropriately manage the situation and take steps to address it.
Utilise those positive relationships with your employees and strike up open and honest conversations about what they want from their job, and how you can help them manage their workload. Just be mindful that you approach this in the right way, without coming across as patronising.
Assess your HR processes, look at your organisational structure, and find ways to develop and progress your employees where possible. If this doesn't feel possible, look at how you can develop your employees' skills so that they can broaden their job description to include new and interesting tasks.
Taking stock of the roles you are asking people to fulfil, understanding where your pitfalls are, and communicating effectively and consistently with your staff will help keep your employees coming back to work, no matter how sunny it may seem outside.
Nigel Brewster
Partner