Guest blog – Emily Roberts, Accountancy & Finance Consultant
Published: 17th May 2021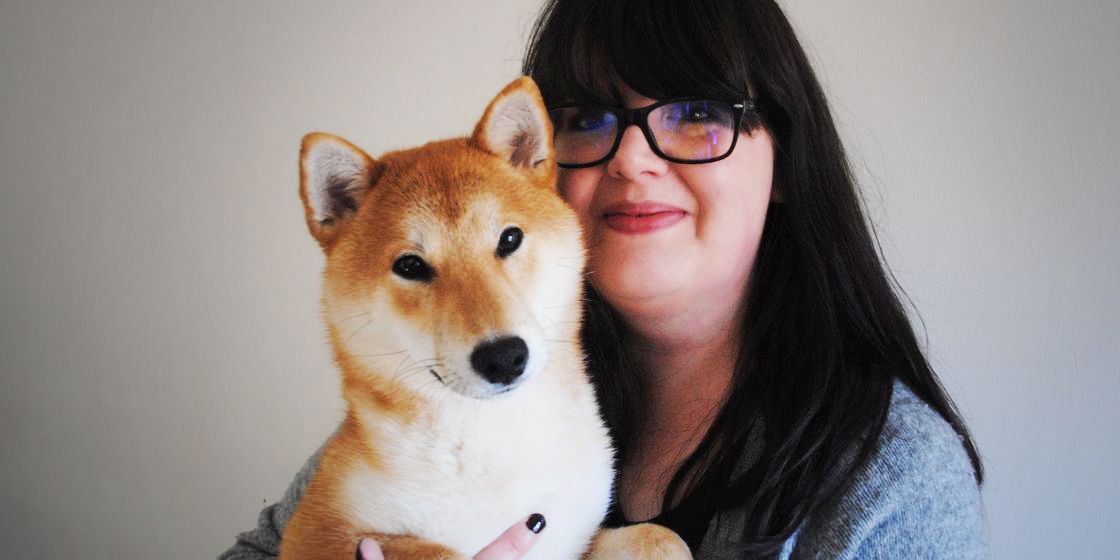 Whenever I tell people that my boyfriend and I have an 8 month old puppy, I prepare myself for the standard groans. Anyone can do the maths and work out that at 8 months old, we must have got him smack bang in the middle of lockdown last year, and I'm sure we've all seen the stories of dog rescues filling up with unwanted puppies now everything is starting to return to normality.
Thankfully, we're not one of that number, and we are absolutely not going to be. For starters, we went into owning a dog both having previous experience, and knowing we were in it for the long haul. The right puppy just happened to be born in lockdown! But we knew it was going to be difficult, especially with the way the world has been for the last 12 months – our puppy has grown up having me around 24/7, and adjusting to days on his own is going to be hard.
The main factor that has made it not only feasible for us to have a puppy, but easy really in many ways, is the introduction of hybrid working at Brewster Partners. Like many businesses the world over, we've come to the realisation that a hybrid of working from home and working in the office has it's many benefits, and I'm sure Pepper, our Shiba Inu, can vouch for at least one of those!
Being able to work from home a couple of days a week is going to mean that he has far less time alone, he's far less distressed (and far less likely to destroy my furniture, which is always a plus!)
It also means I'm more productive – he's a great stress reliever on those tougher days. Who can say, on a stressful day, that they don't feel a little bit better for a quick cuddle with a puppy or getting out for a walk when things get tough?!
In addition to the benefits it has brought to being puppy owners, there are all the other benefits – two days a week, I have no distractions, no commute, and more time to get work done. Plus more time to enjoy my evening when work finishes, with no commute back home. If you'd asked me going into lockdown if I wanted to work from home, I probably would have instantly said no – I like being in an office, I like being around people. Equally, during lockdown I have realised I couldn't want to work from home full time - the benefits of being in an office environment sharing ideas with my team simply can't be replicated virtually (also the novelty quickly wore off for me, as I'm sure it did for others). But a hybrid working environment seems like a perfect balance to me, and I think we'll see a lot of improvements in staff wellbeing, productivity, communication, and maybe even pet ownership as a result of it!
Emily Roberts - Accountancy & Finance Recruitment Consultant
eroberts@brewsterpartners.co.uk
07858518489