Good Work?
Published: 2nd August 2017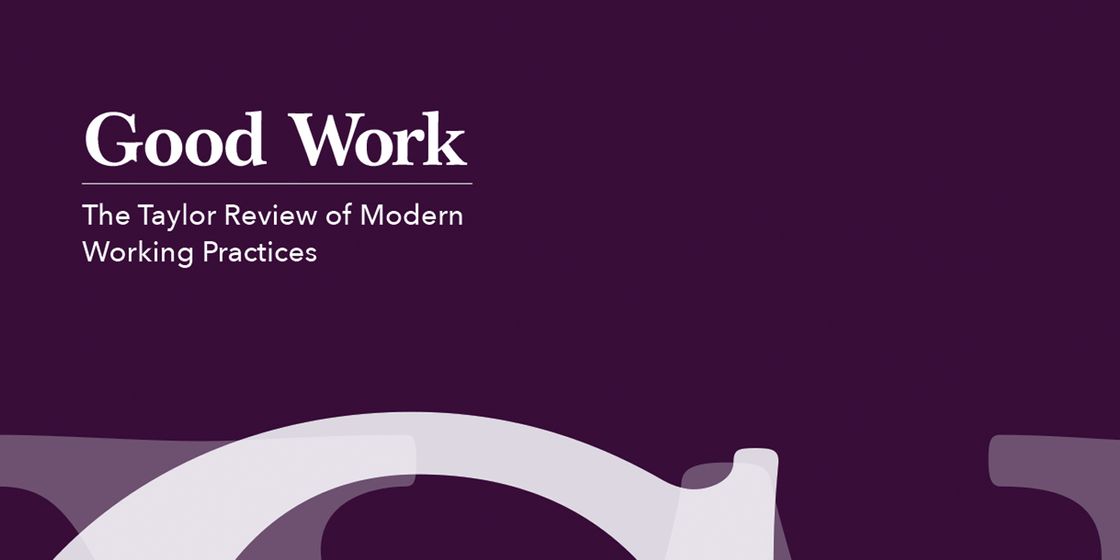 July 2017 saw the launch of the much-anticipated 'Taylor Review of Modern Working Practices', setting out recommendations on changes to employment law and practices to improve both the quality and fairness of employment. Some commentators claim that the report misses an opportunity and its recommendations are not clear enough – but in raising the profile of this issue, it is still very welcome.
Taylor calls on Government to create better jobs, as well as more jobs: good work should become an accepted national ambition. The UK economy has performed well in terms of creating jobs since the recessionary period, and our own region has fared similarly well, with over 37,000 new jobs being created in the last two years alone. However, I completely support the long overdue focus on not just creating jobs, but creating good jobs.
The high levels of employment in the country should not be taken for granted, and in our city region the recent successes in business growth and inward investment obviously needs to continue. But my view is that the quality of work in Sheffield and the wider region deserves as much attention as the quantity. I'm sure I'm not alone in this view.
Most of the business owners that I speak to are clear that good work is in the interest of good business. They are also aware that with good work can come dignity and a sense of self-worth. Additionally it can promote good mental and physical health. Indeed, the experience of work should provide us all with the opportunity to fulfil our own needs and potential in ways that suit our personal circumstances throughout different times in our lives.
A key part of the discussion around quality work is flexibility. Flexible working can help employers access the talents and skills of those for whom nine-to-five doesn't work – and having been in the recruitment industry for nearly 20 years, I am very sensitive to the need to preserve the UK's labour market flexibility.
In the UK, as in our own city region, full time, permanent roles remain the most common form of employment. But some surveys indicate that 48% of the employment population in the UK are not in full time or permanent work. One-sided flexibility, where workers have no guarantee of hours or reward for their flexibility, or are forced into self-employment or zero hours contracts simply doesn't create high quality work.
Technology is undoubtedly impacting on the world of work. We know it's more important than ever to prepare our future generations and those returning to employment for a workplace that is shaped by an ever increasingly digital environment. At the same time as seizing technological opportunities, shouldn't we be mindful of making working lives better? Surely one of the questions technological advancements in the workplace should be posing is: can we take away drudgery and leave intact the human contact and creativity that machines can't provide? Or are we actually doing the exact opposite?
Our city region's economy shows some significant strengths, but we need to balance flexibility and high levels of employment with the desire to create work that is good. There needs to be much more analysis and debate as to whether the quality of work is improving or worsening overall, and for which groups, and in what ways. In the meantime, Sheffield and the wider region should commit not only to increasing employment, but also to championing better work and working lives for everyone.
Nigel Brewster, Partner, Brewster Pratap Recruitment Group, Sheffield City Region LEP Vice Chair.