Feeling Blessed
Published: 25th October 2018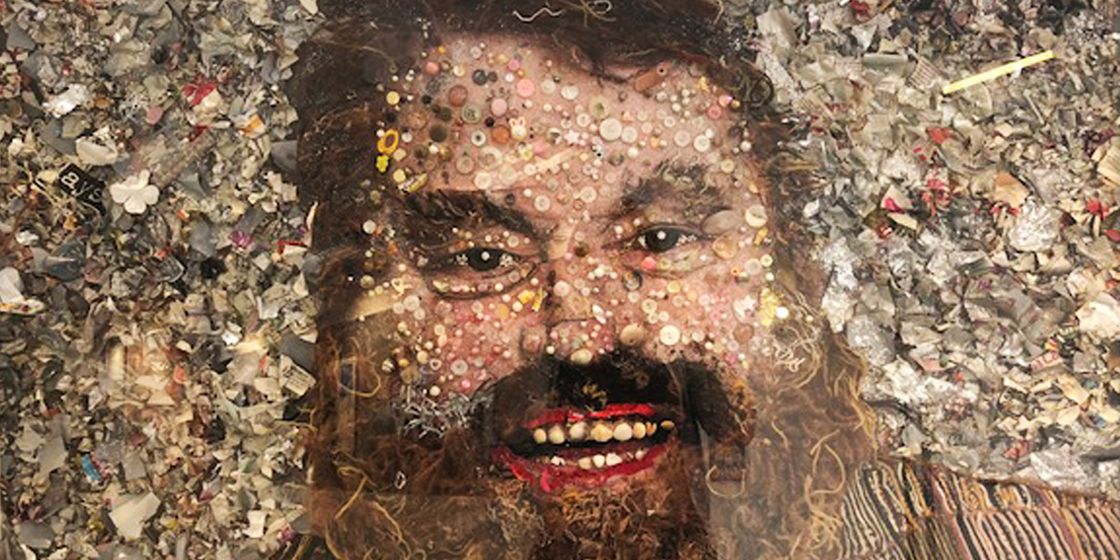 As part of our support for South Yorkshire Community Foundation, we 'won' this portrait of the celebrated actor Brian Blessed, created by autistic adults in conjunction with the charity Artistic Spectrum. The artwork is made up from various household items, including toys, coins, and sweet wrappers as well as more traditional collaging materials. It has now taken pride of place in our Sheffield Office reception.
Artistic Spectrum are not for profit organisation working primarily with adults & children with autism spectrum disorders. They also work with children and adults with other developmental disorders, physical and mental disabilities. Artistic Spectrum offer a welcoming, supportive environment to enable people to discover their creativity and also deliver outreach projects at schools and in residential care settings throughout South Yorkshire, Hull and East Yorkshire. Recent projects have included "Famous Faces", a long-term collage project which has so far been exhibited in London, Hull, Doncaster and Nottingham.
Artistic Spectrum was founded by Emma Wilson. Emma is a graduate of the renowned Falmouth University (Ceramics), is a former Guardian Designer Of The Year and is a Fellow of the Royal Society of Arts. She began her career as a designer and has been published in magazines including Elle Decoration, Marie Claire and the Guardian and Observer. Emma began working with people with autism in London in 2003 and over the next 10 years developed her unique approach to art as therapy using a wide variety of materials. She founded Artistic Spectrum with the intention of bringing her highly successful approach to as many people as possible, and we are absolutely delighted to support such a fantastic organisation.
To view more of the amazing award-winning art created by Artistic Spectrum please click on the link: www.artistic-spectrum.org