East Midlands Finance Leaders Magazine Issue 2 – out now!
Published: 4th September 2020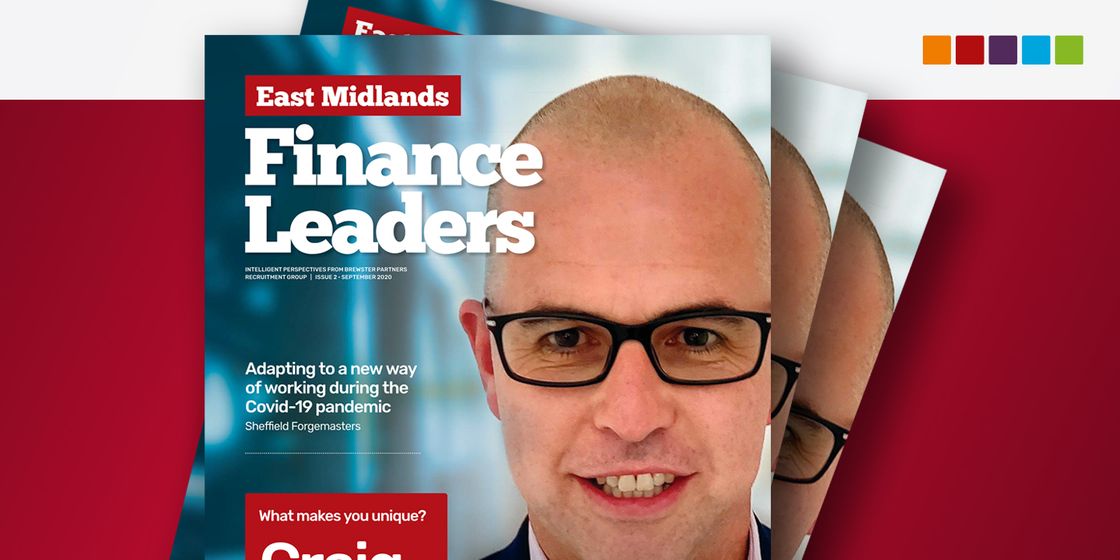 We are delighted to publish the latest edition of East Midlands Finance Leaders.
East Midlands Finance Leaders is our publication produced for senior finance professionals across the East Midlands region and includes features from prominent individuals within our network and content on topical issues.
This edition includes contributions by Stephen Hammell, Chief Financial Officer at Sheffield Forgemasters, who discusses adapting to a new way of working during the Covid-19 pandemic, Glenn Bemment, Regional Director for the North at Lloyds Bank Commercial Banking who talks about the road to recovery and how Yorkshire is paving its way back after the pandemic and we also get an insight in the role of Finance during a global pandemic by Gavin Hodgson-Silke, Global Director, FP&A and Commercial Finance at Farnell.
We also have a 'What Makes You Unique' Q&A interview with Craig Tellwright, Head Of Financial Services at Yusen Logistics (UK) Ltd, whilst Elaine Owen FCII MBA, Senior Vice President, Risk Solutions discusses the impact of COVID-19 on D&O and Financial Lines Insurances.
Finally, Leighton Thomas, Recruitment Consultant at Brewster Partners, examines how the recruitment industry is adjusting to recent challenges and how it is adapting to change.
We hope you find this latest edition both interesting and insightful, and as, ever if you have any feedback or would like to be featured in our next publication, please don't hesitate to get in touch.
To read our latest edition, simply click here to access it via the publications section on our website.