Class of 2020
Published: 2nd November 2020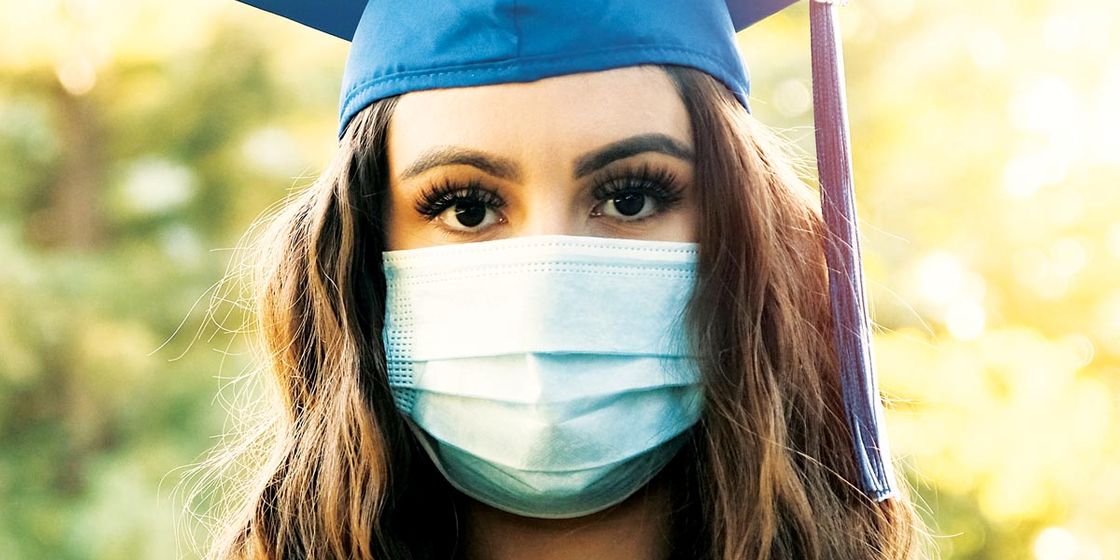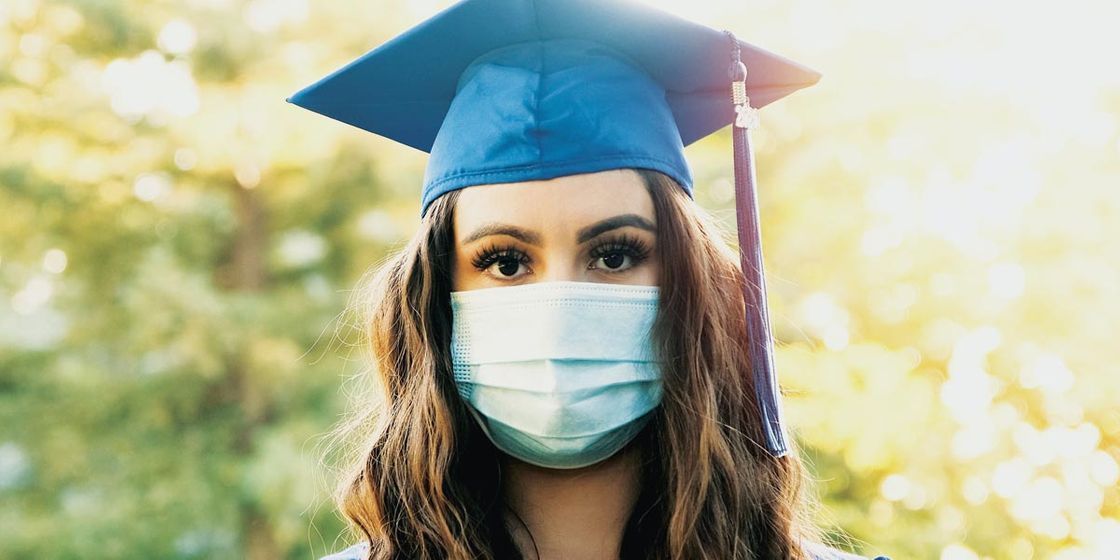 What impact is Covid-19 having on the Graduates of 2020 as they enter the job market - by Victoria Abotorabi, Senior Recruitment Consultant at Brewster Partners
Graduates are a vital part of the UK's workforce and bring an immense amount of benefit to organisations across the country. Their ideas, innovation, enthusiasm and drive can make a huge difference as well as being a cost effective recruit.
When an employer looks to recruit a graduate, they have the opportunity to secure an employee who they can mould into their organisational culture and be part of what the business needs from their employees.
Graduates are used to learning and continually developing new skills, so they often welcome change, in environments where priorities are constantly shifting. It takes an employer much less time to train a graduate, thus the financial return they can bring to a bottom line is much quicker. There are a number of valuable skills which meet the needs of employers, presentation, communication, problem-solving and analysis.
Graduates are the future lifeblood of many organisations, so I thought I would explore what impact Covid-19 is having on the Graduates of 2020 as they enter the job market?
According to the Institute of Student Employers (ISE), many firms have scaled down their recruitment of entry-level staff and more than a quarter of businesses are reducing the number of graduates that they hire this year.
Routes into graduate jobs have also been affected. Short-term work such as internships and placements will be reduced by almost a third, say the ISE, and 68% of firms have cancelled work experience and taster opportunities. As a result, almost 40% of students are now worried they won't be able to get a job at all.
A survey by Prospects on the effects of Covid-19 on graduate recruitment has revealed that out of the 1,202 final-year university students who responded: 26.1% lost their work placement/internship, 29.2% lost their job, and 28.2% had their job offer deferred or cancelled.
At Brewster Partners we have certainly noticed in 2020 that there has been an increase of Graduates in the Yorkshire Market. Candidates with first class academics and placement year experience, are experiencing difficulties in securing a role. These candidates who normally secure roles with ease are now struggling with their job search in the new climate.
Interview with Dean Benn on 30th September
Dean graduated from Leeds University during the midst of the pandemic, and had previously worked a year long placement at BDO. We hear his views on how the pandemic has impacted his search and the support he and others like him have received during this time.
How have you found the job search as graduate of 2020?
Challenging, especially with the added pressure of the pandemic. Since I started my job search, I've signed up with a few agencies and had interviews with each one of them. They all felt the same way in that the graduate job market search at the moment is difficult due to lockdowns and general uncertainties. This is resulting in a reluctance by companies to recruit graduate however this has not stopped me from contacting companies to promote my interest in any graduate jobs they may have available. It's a roll of the dice strategy but it seems to have worked as I have been invited to interviews doing it this way.
What support have you received from University?
Sadly, I have had very little in the way of help from University. Usually there would be numerous events being held to help support graduates into the workplace but due to COVID this is not possible so there has been no events taking place or people to contact for help with the job search. When I have managed to contact the University, they reply with a very generic response of where to find jobs to kick start my career. Another difficulty has been that although I have received my certificates, I have not had my graduation ceremony as it has all been put on hold
How has the Covid-19 pandemic impacted your job search?
This pandemic hit at a very crucial time of my final year. We went in to lockdown in March which cut off all the job events and stopped the university introducing myself and other graduates to recruiters, thus stopping the transition from student to worker that had happened in previous years. The main impact is the arm's length approach taken by companies and recruiters due to the lockdown restrictions. I have felt this impact the most at interviews where you miss out on that person to person connection you make at the interview stage. I find it much more difficult to make your case over the computer due to connection issues and not being able to meet face-to-face. I'm off the opinion that it is near impossible to make an accurate judgement on an individual's character over a computer screen.
How have you been approaching your job search?
I have approached my search in a very positive and flexible manner knowing that the current situation is very different to what previous graduates have been through. I started with looking for very specific areas that I knew I wanted to pursue, but as time as passed, I have gained more understanding how recruitment works and have therefore widened my job search to cover more general types of job in the industries I want to work in.
What are your career aspirations?
In the short term I would like to continue in an opportunity that provides all-round experience in accounting as I thoroughly enjoyed this with training towards either ACCA or ICAEW that will push me to that next level. For the long term, I would like to work my way up through a company to more senior levels and depending on the type of company hopefully make my way to the most senior level role.
So, how can Graduates get hired during the pandemic?
Utilising the careers service through their University
Most of the Universities have switched their services to online – they have really ramped up this service to support students offering career hubs, virtual careers fairs, CV writing and interview preparation services
Using Technology to network and seek out opportunities
LinkedIn and other digital platforms can help to raise their profiles, to network with potential employers and to seek out opportunities.
Register with recruitment agencies and build relationships with recruiters
Working with a recruitment agency Graduates will gain insight, advice and tips about future applications from their recruitment consultant. A recruiter will also be in a great position to provide ongoing support through the application process. At Brewster Partners, we utilise our network of clients to seek out the most suitable vacancies for our graduate candidates, we offer free CV advice and fresh interview tips.
Being more flexible in their job search
Look to taking on temporary roles within finance teams to gain work experience. If this is not possible graduates should further broaden job search to include roles not relevant to their chosen Accountancy career as gaining work experience is proving essential.
What can employers do?
By partnering with Universities and their careers services
Employers can develop online strategies to directly reach and target graduates
Changing and adapting to a virtual recruitment process
We have found that the employers have responded to the change in the employment market with agility. They have shifted face to face meetings to a digital recruitment and selection processes, from online assessment centres to virtual interviews. Graduates have adapted rapidly to these changes in the recruitment process.
Employers can look to offer paid internships and placement
Internships and placements are not only of value to the employee they can also be of massive value to the employer too. Internships can really help with productivity allowing full time employees to focus on core business tasks. As well as bringing fresh ideas to the business, interims can really benefit from a mentorship opportunity and business are more likely to hire an intern who has performed well in placement. Interns play a key role in talent acquisition and workforce planning.
What is the future for the Graduates of 2020?
This situation is temporary and whilst everyone is anticipating that it may last longer than expected, businesses are already planning for the time when it is over. Many employers are continuing their recruitment as planned and Graduates will feature hugely in those plans.
A survey by Prospects on the effects of Covid-19 on graduate recruitment has revealed that out of the 1,202 final-year university students who responded:
26.1% lost their work placement/internship
29.2% lost their job
28.2% had their job offer deferred or cancelled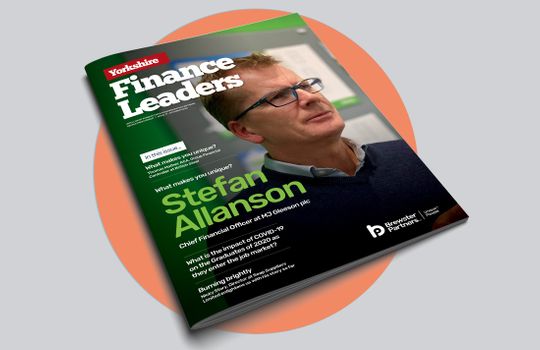 This article is featured in Yorkshire Finance Leaders Magazine Issue 17
Share