How important is social media in your career?
Published: 18th April 2019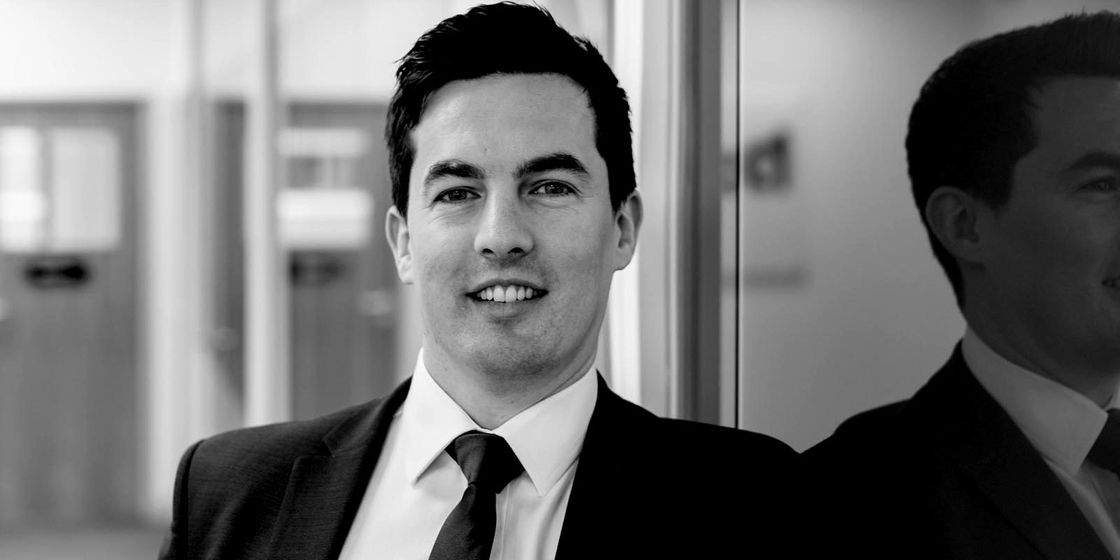 With social media being more prevalent than ever, it is important that both employees and employers are aware of how social media can influence the recruitment process. Chris Burns, Client Director at Brewster Partners Recruitment Group, tells us more.
In years gone by, the only way potential employers could decide on a candidate's suitability for certain positions and their business would be reviewing an applicant's CV or making a judgement via the interview process. However in the current social media age there are many other platforms now available for employees to demonstrate their skills, experience and most importantly their personal brand.
Applying for a role used to be quite a simple process. A candidate would apply for a job, if suitable they would be invited for an interview, and then, if they had the experience and skills, they would be offered the position. Now, there is an extra layer of involvement which social media plays in this process that candidates need to take into account when applying for a position.
Social media plays a key role for both the applicant and also the potential employer. For the applicant, social media platforms such as LinkedIn & Twitter allow individuals to build a personal brand and create profiles whilst connecting with people across the globe. The ability to personalise content on your own profile page also allows applicants the ability to add context and content to their skill set.
With over 80% of adults owning a mobile device on which they can browse, post and share content 24/7, it has never been so easy for an employer to do their own research on potential employees. It is worth bearing in mind that anything posted on the internet is visible for anyone online, particularly if you have a public profile. Some posts, likes or comments made may shape the perception a potential employer has of you, so it is worth being mindful of what you post and who might see it.
Employers want to hire individuals who are professional and respectful to others. Of course everyone is free to upload and share content however, it is worth considering that this activity might form the first impression a potential employer makes of you before you've even met them.
LinkedIn is one of the most powerful tools in the marketplace and there are certainly ways in which it can benefit your career. LinkedIn has been around longer than Facebook or Twitter, and has an unlimited supply of network connections and job opportunities.
Why is LinkedIn important?
Hiring managers and recruiters use LinkedIn on a daily basis
Your LinkedIn Profile is an opportunity to highlight your skill set
Keeping track of your professional network
Connecting with senior personnel within your profession gives you an opportunity to understand how to build on your experience to get to their levels
Key tips on how to ensure your LinkedIn profile stands out:
Spend time to ensure you complete all parts of your LinkedIn profile.
Make sure you have a professional, up-to-date photo (remember it's a professional network platform and not Facebook). Your photo should reflect your brand, you can be laughing or striking a pose, however make sure it's a high quality photo.
Ensure all your responsibilities and job roles are up-to-date.
Education: Put any qualifications on your profile – this also applies to those currently studying.
Show your achievements: Think about action words, accomplishments or certain projects you've led and don't be afraid to shout about them
Rewrite your headline and highlight your personal brand
Connect with your colleagues, peers and senior individuals within your industry
Join relevant groups: When thinking about desired industries its worth joining groups which reflect them
Ensure you ask for recommendations: A couple every month would soon build up this side of your profile
Connect with your colleagues – this will help increase your outreach
If you are actively looking for a specific new role then ensure that you use words in your profile that would be on the job description for the role you're after
Customise your LinkedIn URL as it becomes much easier to then publicise
Ensure you have the right endorsements and skills on your profile
Treat your LinkedIn Profile like your CV: highlight what you've done, how well you did and what impact this had on the business
LinkedIn is effectively a very large job board where job seekers can search for roles by locations or keywords and, even if you aren't hugely active on the market, you can set up alerts to keep you informed of certain career opportunities.
Nowadays using LinkedIn is a key element of being a fully-fledged professional in most industries. Having a well thought out profile which matches your CV in terms of skill sets, qualifications and experience is crucial. Profiles are likely to be viewed by both potential employers and also recruiters, so being mindful that the type of content you are sharing with a professional network is really important and, as such, can either further or limit career advancement.