CBI Apprenticeship Levy: One Year On event sponsored by Brewster Pratap
Published: 1st June 2018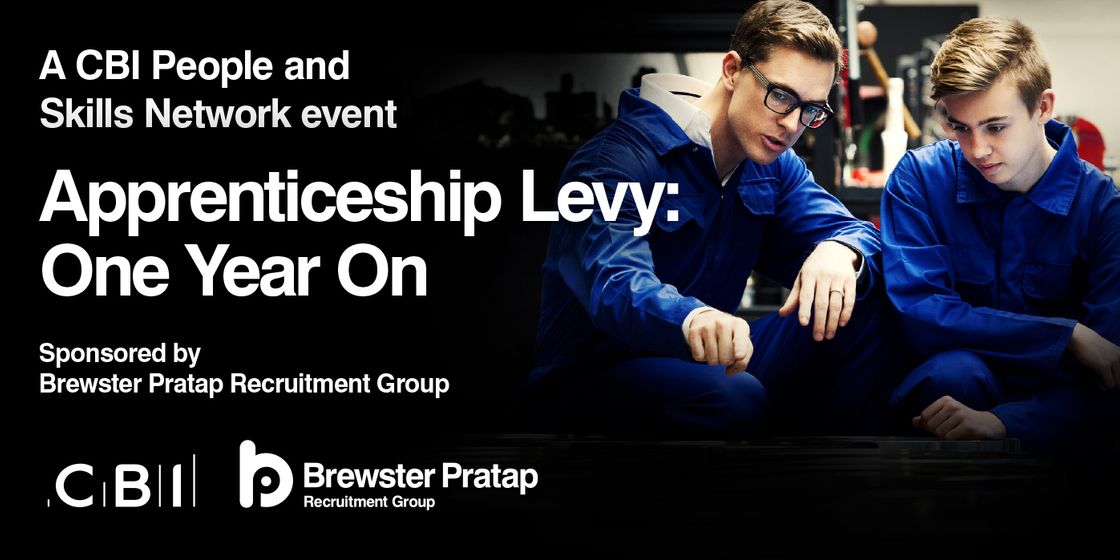 Brewster Pratap Recruitment Group are absolutely delighted to be supporting the next CBI People and Skills Network which will take place on 26 June 2018. You will notice that the name of the network has changed slightly from the previous HR Forums, but the themes and content will still reflect the main challenges faced by HR professionals. Through a mix of shared learning and discussion, the People & Skills Network will address the key HR challenges and opportunities affecting business in the Yorkshire & the Humber region. Join us to forge new connections, gain thought-provoking insights and celebrate business success.
Date: 26 June 2018
Time: 09.00 – 11.00
Venue: The Bessemer Suite, Advanced Manufacturing Park, Rotherham, S60 5WG
This session will focus on the Apprenticeship Levy one year on.
Announced in 2015, the Apprenticeship Levy aims to fund three million apprenticeships in the UK by 2020. A year on from its launch, this session will review the latest intelligence, discuss feedback on how the system is working, hear case studies from both providers and employers on how they are approaching it and provide the chance for you and other CBI members to ensure our ongoing lobbying work is driving towards the correct outcomes.
This interactive session will be led by Ed Richardson, Senior Policy Adviser, Education and Skills.
Register your attendance HERE
Your attendance and contribution at this session will be highly valued.
For more information, please contact Angie Gault on 0113 264 4242; or email angela.gault@cbi.org.uk
If you are unable to attend this session, and would like to send another senior executive in your place, please let us know. Space is limited, so early registration is highly recommended.