Brewster Pratap Recruitment Group wins Sheffield City Region Award for SME Business of the Year
Published: 8th July 2016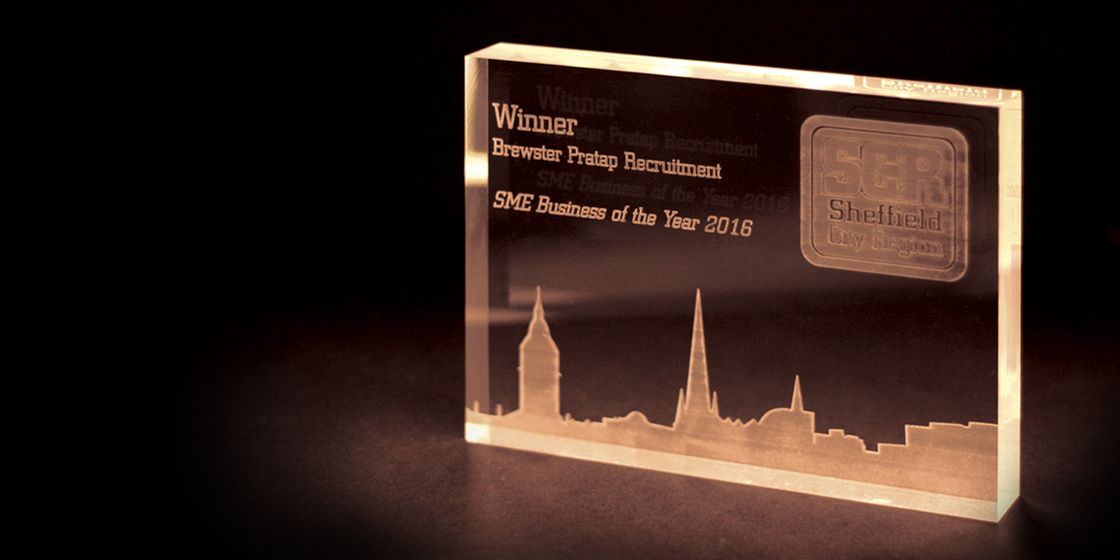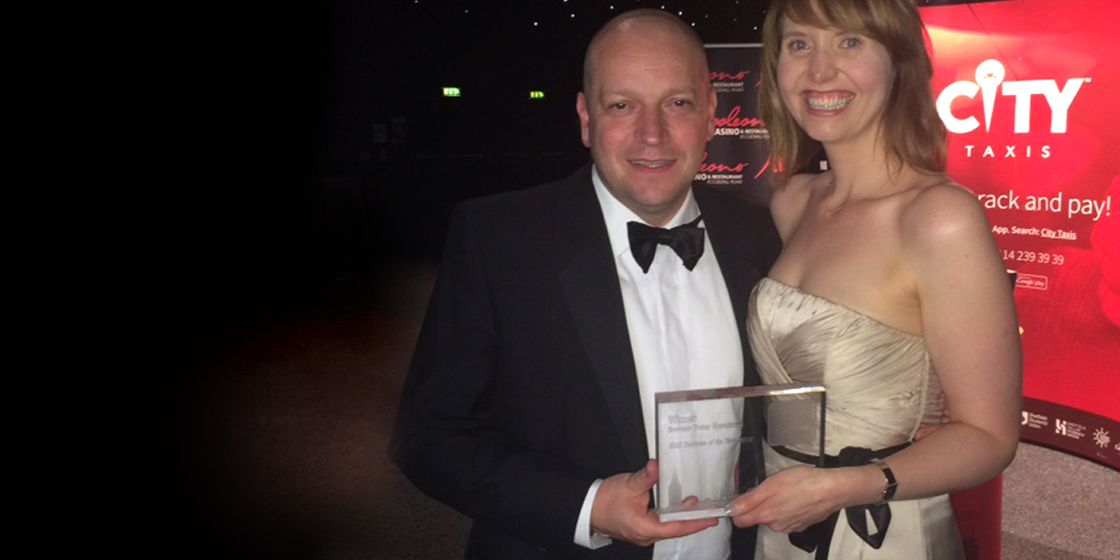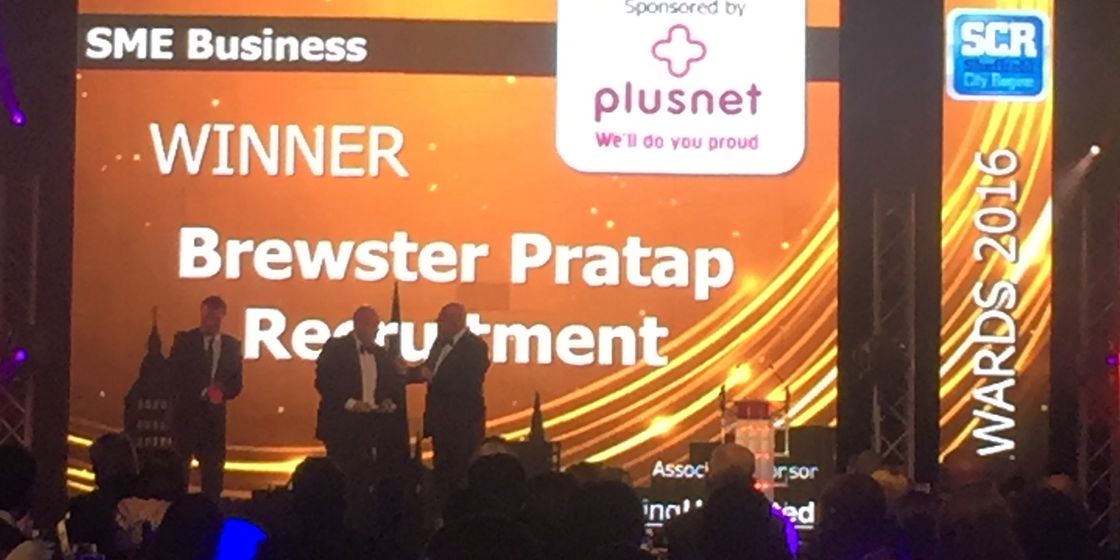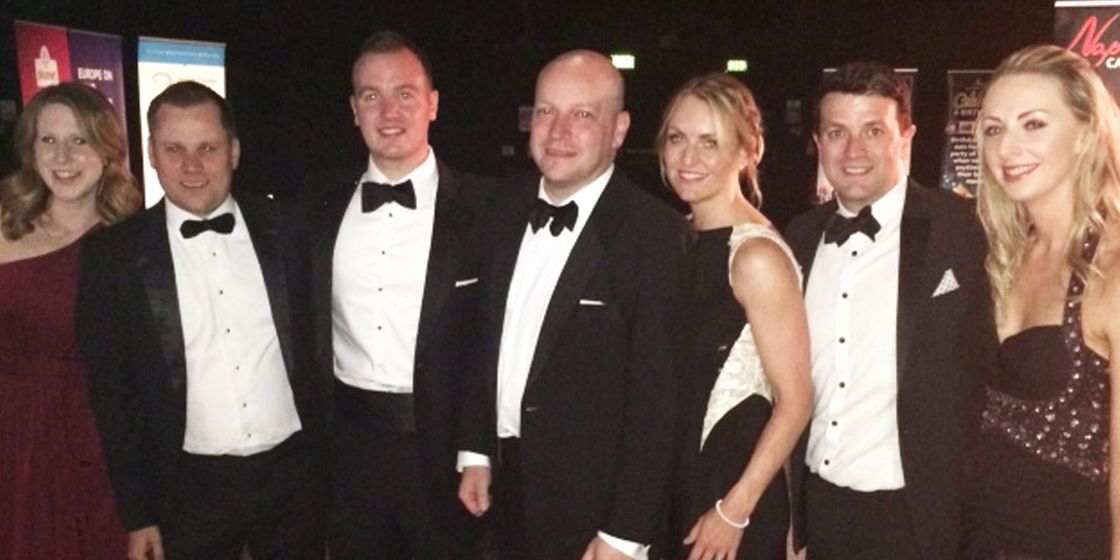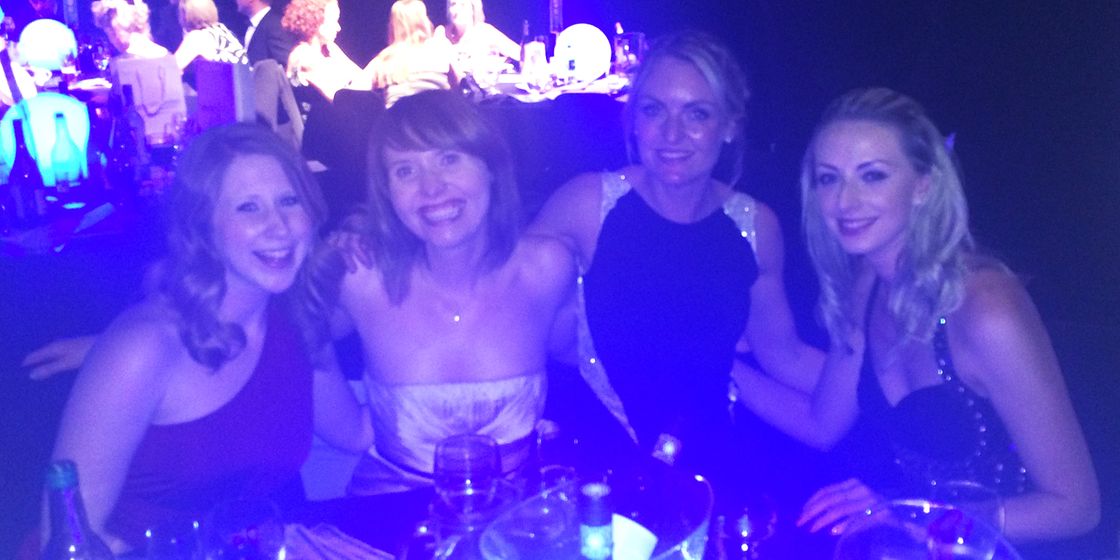 Brewster Pratap Recruitment Group has picked up another prestigious award, 'SME Business of the Year', at the SCR Business Awards, which were held last night (7th July 2016). The award was presented to Nigel Brewster on behalf of the Brewster Pratap team at the ceremony held at Magna in Rotherham.
The black tie event honoured 13 companies and individuals judged to be the first among winners' from the five biggest business awards in the region. Hundreds of the most prominent individuals from the business community attended, including heads of Chambers of Commerce, industry leaders and senior figures from headline sponsors Learning Unlimited, part of the Chesterfield Group. Sir Nigel Knowles, chair of the Sheffield City Region and global ambassador for law firm DLA Piper was the guest speaker.
The SME Business of the Year Award, sponsored by Plusnet, was collected by Nigel Brewster. Commented Nigel "This award means a great deal to the whole team at Brewster Pratap who have worked tirelessly over the last five years to create a thriving and forward thinking business. We're delighted to receive it, as it recognises the hard work and commitment of our staff and is testament to the genuine hard work and grit that they demonstrate day after day, week after week".
The award is the second that we have won within the last year and will sit perfectly next to our Medium Sized Business of the Year Award we won at the Doncaster Chamber Awards in December 2015.