Brewster Pratap looks to 2014 with genuine optimism
Published: 10th February 2014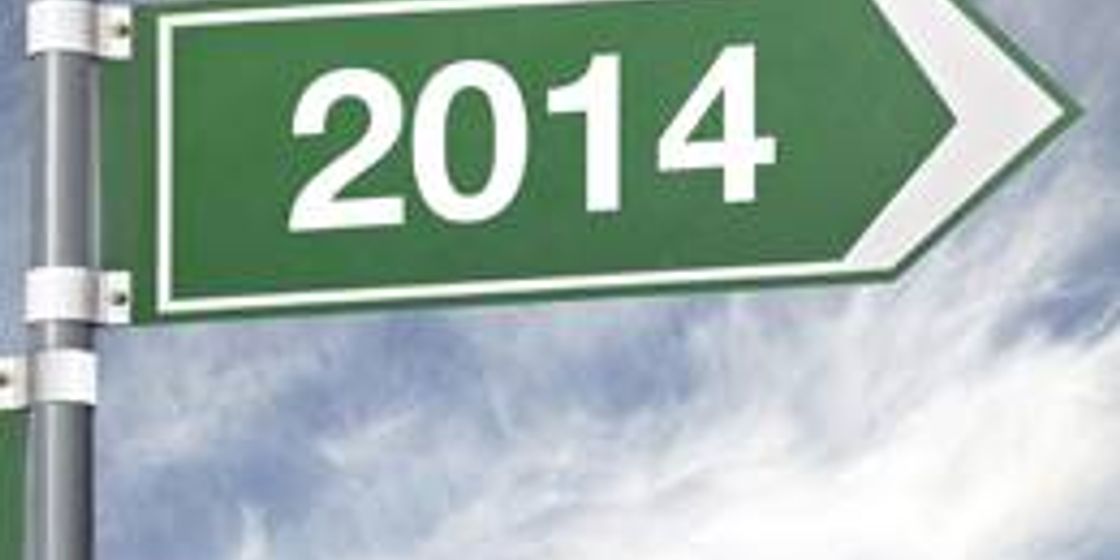 If January 2012 heralded a new year of 'cautious optimism' and January 2013 brought 'signs of an increase in market confidence' , I am still lacking a phrase to coin January 2014 for now. Without doubt, there are the clearest signs yet of a positive change in market conditions and it now appears to be a time for 'actions, not words'. We, like a number of other recruitment companies are in the thick of investing heavily in our consultant team and infrastructure to capitalise on all of the opportunities that face us.
I have always believed in listening to my gut-feeling but rarely acting upon it without the existence of other evidence to support the decision. The gut-feeling of our partner and consultant team is that the recruitment market is improving considerably, but what is the other evidence to support this and to give us the confidence to plan a higher than 75% increase in our staff overhead this year?
THE JOB MARKET
The number of vacancies registered by our business increased quarter-on-quarter in each period of 2013.

Perhaps more importantly than the first point, the number of vacancies filled increased at an even higher rate. This is an indicator of several things, none less than the fact that employers are not simply testing the water to see who may be out there, they are actually recruiting.

Grant Thornton's recent survey shows the UK as the 7th most optimistic nation globally. Our businesses are optimistic about sales and profits, fuelling an increased spend in both R&D and fixed assets. However, the same survey said the highest factor in curtailing this growth was a shortage of skilled workers and the right talent. Almost 1 in 4 businesses in their survey said this was a major factor. This challenge should make every recruitment business sit up and take note of the opportunity and their role in fuelling a sustained recovery.
THE CANDIDATE MARKET
Large sections of the UK economy are still a long way from being fixed, so there are still challenges facing many candidates in securing their next job opportunity. However, there are a number of facts that reflect the improving market:
We have seen a major change in the proportion of applicants per vacancy, who are currently in a permanent role. This has moved from 52% to 65% in the space of the past 12 months. This reflects a lower number of those unemployed but perhaps more materially, an increased level of confidence and ambition from those candidates in permanent work.

A staggering fact is that 19% of our candidates received a counter-offer from their current employer when they resigned in 2013. (I suspect that for many of those line managers facing a similar resignation in 2009, one of their first emotions will have been some pleasure at seeing the payroll reduce rather than aiming for retention)

A chilling fact for some of employers is that only 2% of those candidates receiving a counter-offer decided to accept it and reject the new opportunity – a sign of growing candidate confidence and conviction in our clients to secure their services of their new hire through an efficient recruitment process and a well-considered offer stage.
I believe that we are at a turning point in the recruitment market from being job-driven (which has existed for the past 5 years) to being candidate-driven from some point during 2013 and into the current year. Having operated in similar market conditions at the end of the 1990s, during the .com boom, and in the middle section of the past decade, I have noted the following results;
There is an increased proportion in the number of hires made by recruitment agencies over adverts and in-house recruiters, as richer resources and deeper networks are needed to find the candidates of the right quality and suitability.

Standards in the recruitment industry improve as consultants are forced to go the extra mile to find the right candidate for their client.

Many companies will be faced with making a decision on who to hire after seeing a smaller number of candidates and CVs. In the past 6 weeks, I have completed on two different Finance Director campaigns where the companies have interviewed two candidates in another case and just one in the other. This does not reflect the total number of candidates, as in each case there were over 100 considered, but shows that there were a reduced number of candidates of an ideal fit in terms of skills and interpersonal traits.

Those recruitment businesses with the right level of ambition and belief in their standards are facing an excellent opportunity to grow and to succeed.
We have just produced our review on salaries and trends in the accountancy & finance sector (which is available on our website). I look forward to sharing some observations from that in our next blog at the end of February.
Nik Pratap
Partner
Brewster Pratap Recruitment Group
3rd February 2014