Brewster Pratap continue to expand with three new recruits in April
Published: 13th April 2017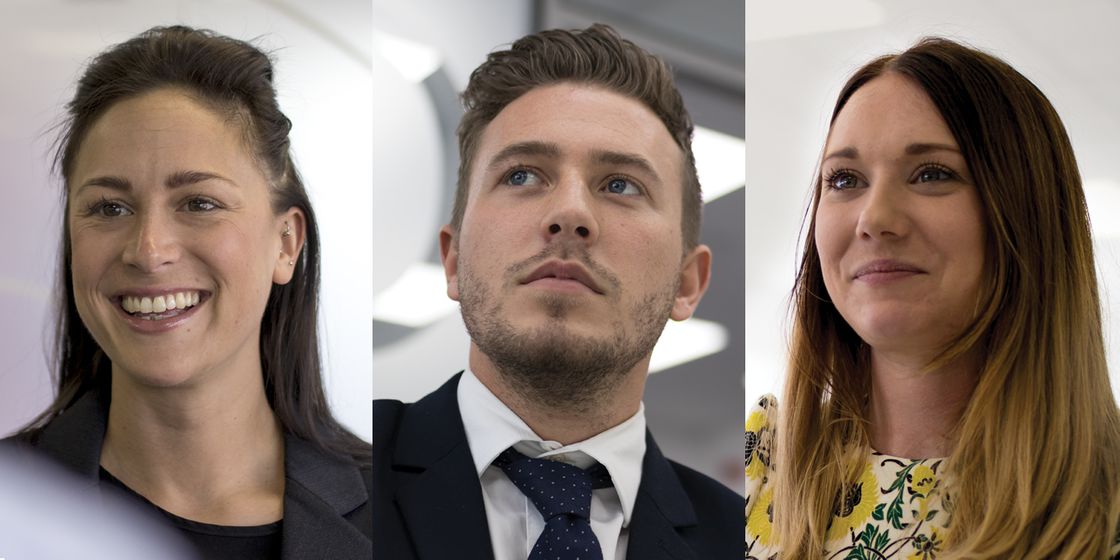 We are delighted to continue the growth of our business through the appointments of Max Johnson, Amy Wood and Connie Hall.
Max joins our Leeds office in our Professional Support division. He already has two years' experience of working in the recruitment sector across West Yorkshire.
Amy has six years of recruitment experience in the education sector. She will join our Sheffield office and work closely with Caroline Asomaning on specialising in the HR sector across South Yorkshire and North Derbyshire.
Connie has just relocated to Sheffield from Essex. She has four years' experience and joins our Sheffield office to manage all of the administrative support for the team there.
Commenting on the new appointments, Nik Pratap said, "We are delighted to welcome Max, Amy and Connie to our business, there are so many opportunities in our market and the need to bolster our team to support our candidates and clients is ever increasing. All three have made a positive impression during their induction period and we look forward to seeing the impact they will make."