Brewster Pratap Conquering The Hill for Ashgate Hospice
Published: 11th April 2016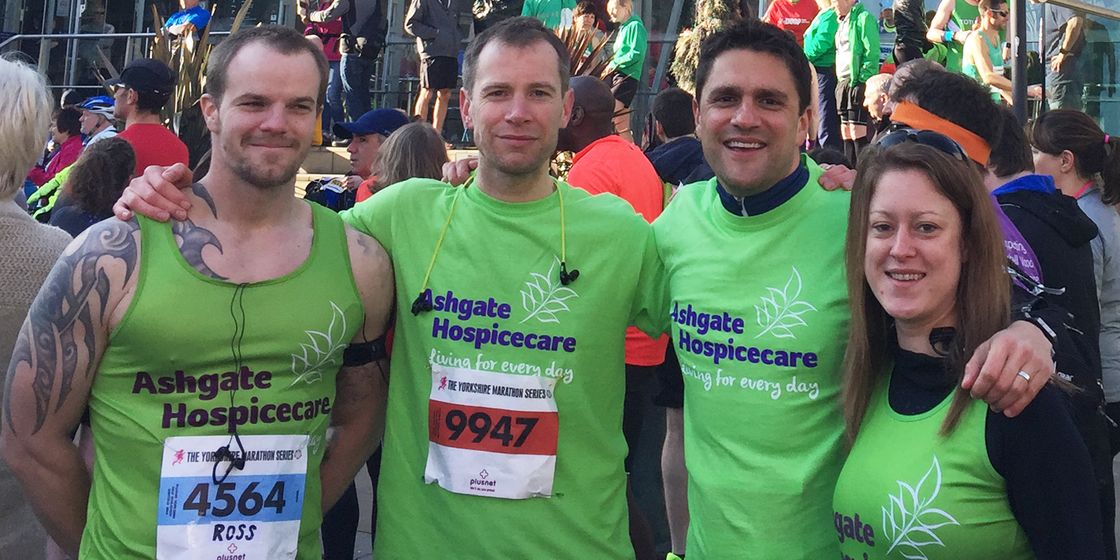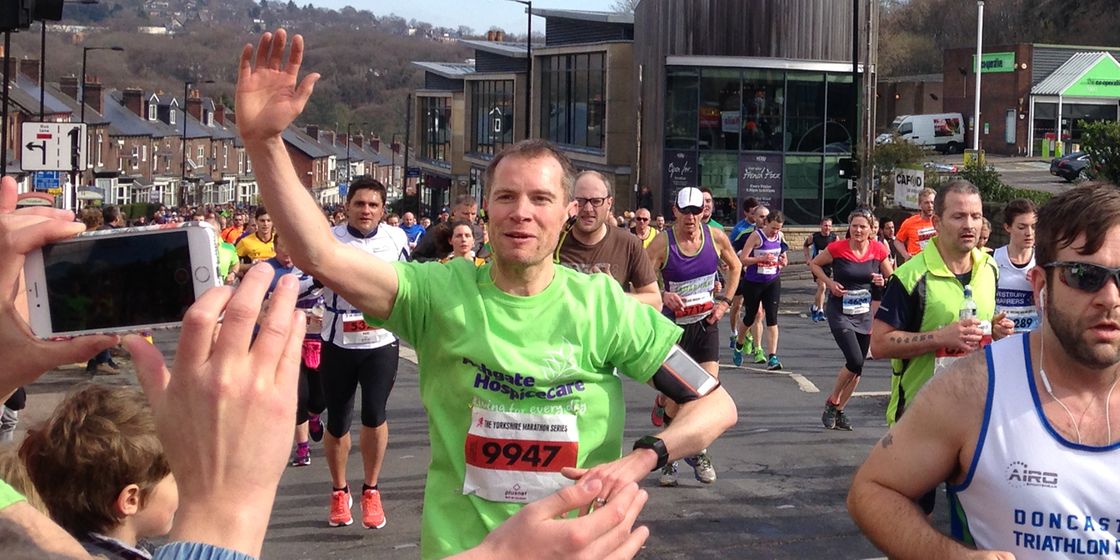 Sunday 10th April marked Brewster Pratap's first event in partnership with our 2016 charity partner Ashgate Hospicecare. Our newly formed Brewster Pratap Running Team set out on the country's most challenging and beautiful city-13.1 mile course, the PlusNet Yorkshire Half Marathon. Thanks to their efforts and the generosity of our sponsors, we are very proud to announce that, at the time writing, our runners had raised a wonderful total of £1,282.37
On race morning the weather was fantastic and views across the magnificent countryside were well worth the 6-mile climb up out of Sheffield. All four of our team beat the hill and completed the course in the following times:
Nik Pratap | 1:52:48
Gemma License-Smith | 2:22:49
Brendon Smith-Westergaard | 1:44:16
Ross Draper* | 2:08:09
*Regretfully, on the Friday before the race, Emma Draper was forced to withdraw on medical grounds only for her husband to step into her shoes (or at least pin her number on his Ashgate Hospicecare vest). Ross had never run anything approaching this distance before, nor had he trained for the run, but somehow turned up and put in an amazing performance. What is more, he raised a huge amount of additional sponsorship in the 48 hours leading up to the event before running the hilliest of half marathon courses in an incredible time.
Although the £1,000 target has been achieved, the webpage for donations is still open and we would of course welcome any further contributions at https://www.justgiving.com/company/BrewsterPratap
Finally, we would like to take the opportunity to thank everyone who has generously made a contribution to this excellent charity.