Brewster Pratap Business and Office Support 2016 salary report available now
Published: 24th March 2016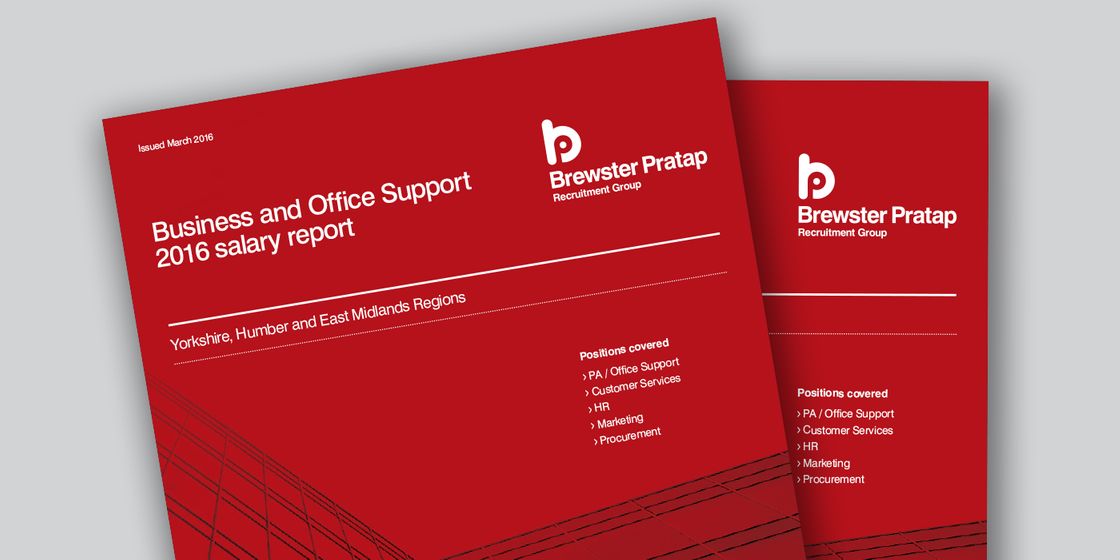 Brewster Pratap Recruitment Group are pleased to announce the release of our Business and Office Support Salary Survey for 2016.
This is the third year we have produced a report covering salaries across support roles, however this is the first time that we have combined the information into one concise report to include HR, PA/Office Support, Customer Services, Marketing and Procurement positions.
We have analysed more data than ever before to provide insights into both hiring and candidate trends across office and business support disciplines. As part of this we have added a number of sections that cover some of the most frequently asked questions from our clients. Our systems allow us to provide analysis, overview of trends and more specific insights in response to client requirements.
To read more about the trends and challenges that face the Business and Office Support sector, please click here to access our publications library.