Brewster Partners Recruitment Group take part in the 12th annual Master Cutlers Challenge
Published: 14th February 2019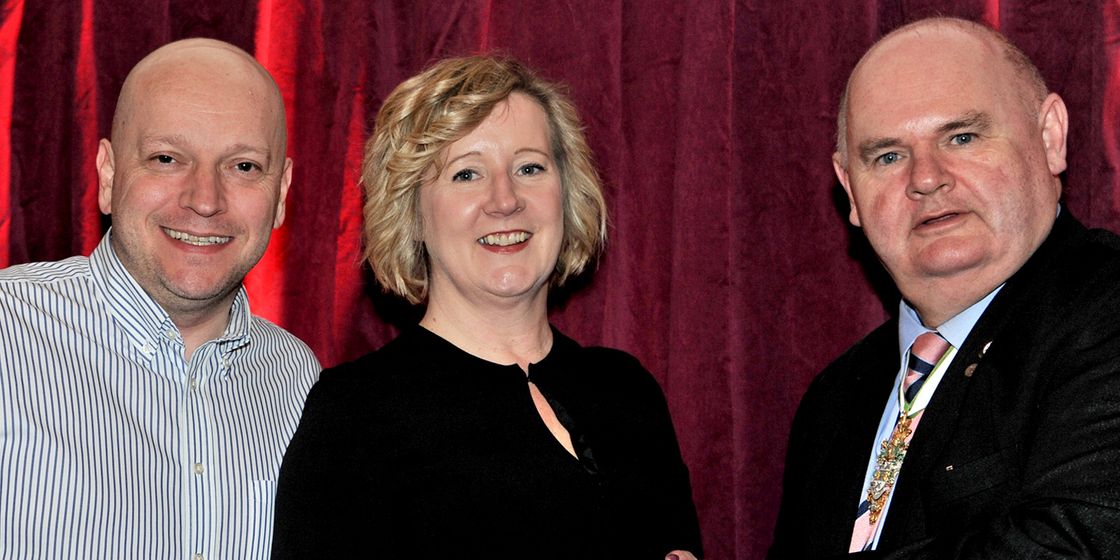 On Friday 8th February 2019, Brewster Partners Nigel Brewster and Paula Barber took part in the launch of the 12th annual Master Cutler's Challenge (a now legendary event) to help raise money for two very worthwhile local charities, St Luke's Hospice and Rotherham Hospice.
Sheffield's 380th Master Cutler, Nick Cragg spoke more about the event and the impact that it has on the local community; "The focus of the Challenge will be on the hospices' community programmes, taking their outstanding work out into the wider community and enabling them to support so many more patients and their families".
But what does the Challenge involve? Starting with just £50 investment, teams have to use their entrepreneurial and teamwork skills (all strictly legal and above board of course) to make as much money as they can for the two chosen charities. In the past there has been everything from leg waxing to hitchhiking!
The Master Cutler's Challenge has become an annual tradition that has seen hundreds of teams come together to raise over £1 million. Not only is it a great and unique way to raise money for the two charities, but it is also a great way of bringing together South Yorkshire's business community.
This year, the Challenge saw over 30 businesses across the Yorkshire area come together to launch the event. Nigel and Paula are brainstorming some fundraising ideas this month, so we will keep you updated on the Challenge that we decide to do.