Brewster Partners launches charity volunteer day
Published: 11th March 2019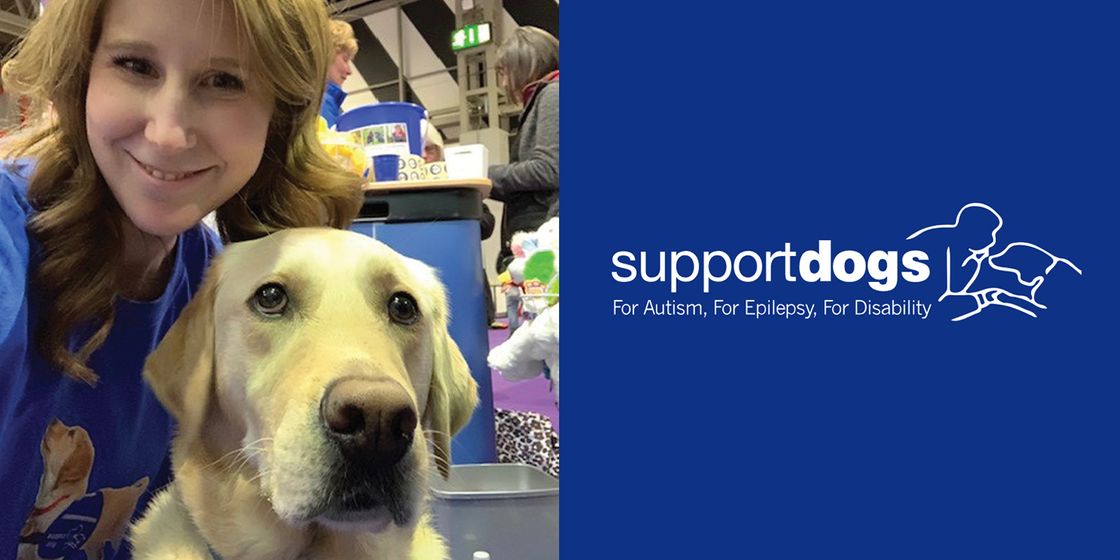 Throughout 2019, each member of the Brewster Partners team has committed to completing a day of volunteering for a charity or cause of their choice. This gives our team the opportunity to use one of their working days (for free), step away from their desks, and give something back to people and organisations in our region that are in need of help and support.
Our first volunteering day was completed by Brewster Partners Operations Manager, Victoria Long, who went along to world famous Crufts competition at the Birmingham NEC on Thursday to help local charity Support Dogs raise funds for the fantastic work they do supporting people in the region facing challenges with physical and learning disabilities. Victoria Long commented on the day:
"When it came to choosing where to volunteer, it really was an easy decision. Support Dogs are such an incredible charity, and to spend the day chatting to people they have helped directly really was an eye-opener. The dogs go through a rigorous 18 month training plan, to hopefully then be assigned to one of their three programmes – Autism Assistance, Disability Assistance, or Seizure Alert. Once they are given a programme, they are expertly matched to a client based on the specific support the client needs, but also on their personalities. The life-changing effect these amazingly clever dogs have on the families they assist is invaluable.
"One client I spoke to said her young autistic son refused to leave the house until their support dog came along, and now he has the confidence to go outside, play, and always has his trusted dog by his side whenever he becomes overwhelmed or frightened. This has given his family so much more freedom to lead a normal life, which is something I think a lot of us can take for granted. Another client I spoke to has regular epileptic seizures, and her support dog is able let her know up to 25 minutes before a seizure is going to start, allowing her to inform the people around her and get to a safe place in time, ensuring she doesn't come to any harm as a result of her seizures.
"At Crufts we spent the day talking to hundreds of people about the work Support Dogs do, selling some (very cute) merchandise, and running a tombola to raise funds. The size and scale of the event was way beyond what I'd expected, and spending the day around some of the kindest people I've ever met, and a LOT of wagging tails, was absolutely fantastic."
If you would like to learn more about Support Dogs, or make a donation, please head to www.supportdogs.org.uk