Brewster Partners are now Official Club Doncaster Partners
Published: 14th October 2019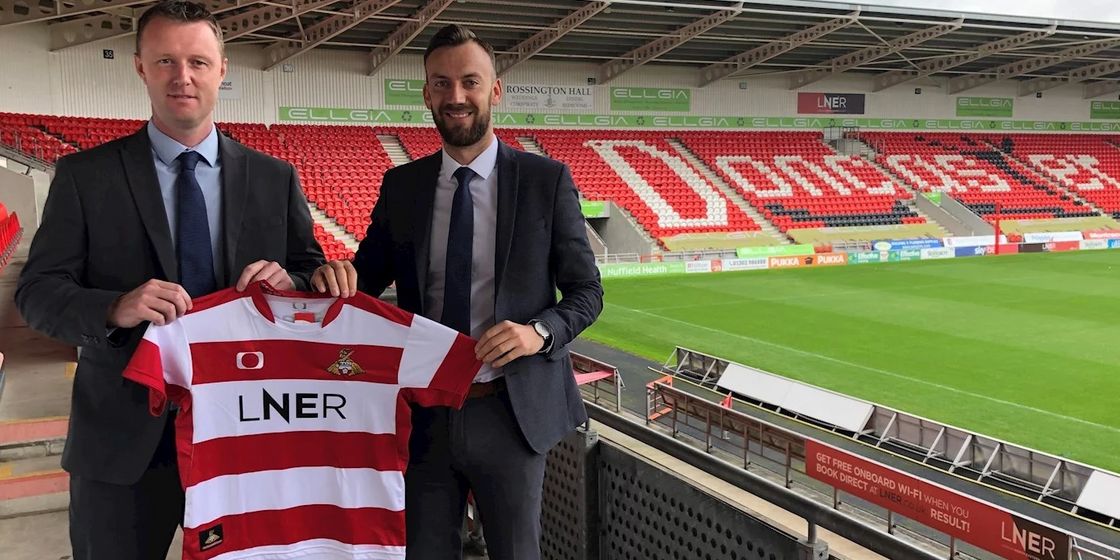 Brewster Partners Recruitment Group recently became a Club Doncaster Bronze Member joining 55 other companies utilising their partnership scheme.
The recruitment group began on July 4 2011 and has since grown to provide recruitment services covering Charity and Not-for-Profit, Accountancy and Finance, Leadership and Management Search, and Office Support and Technical across Yorkshire, Humber and the East Midlands.
Neil Edwards, Client Manager, who heads the Brewster McBride Leadership and Management Search team, said: "We're really excited to be teaming up with Club Doncaster. Since our company began in 2011, we've grown exponentially, but we've made sure we have never forgotten our roots. We still support local charities, team up with local businesses, and attend local events, and that's something we'll carry on doing, regardless of our size or status. We're thrilled to be one of the 56 Official Partners of Club Doncaster."
Club Doncaster head of commercial Jon Warburton commented: "Becoming an Official Partner of Club Doncaster presents an excellent opportunity to help support the community, forge links with other businesses, and engage with sectors they might not otherwise reach. We currently work with 57 partners and we're pleased to welcome Brewster Partners to our ever growing network of people.
"Over the last 18 months especially, we have seen a lot of our partners link up to work with each other, so this is a really exciting time to be involved and we can't wait for Brewster Partners to be part of it."
You can find more information about becoming an Official Partner with Club Doncaster by contacting the team on 01302 764665 / commercial@clubdoncaster.co.uk