Better... stronger... faster!
Published: 9th March 2021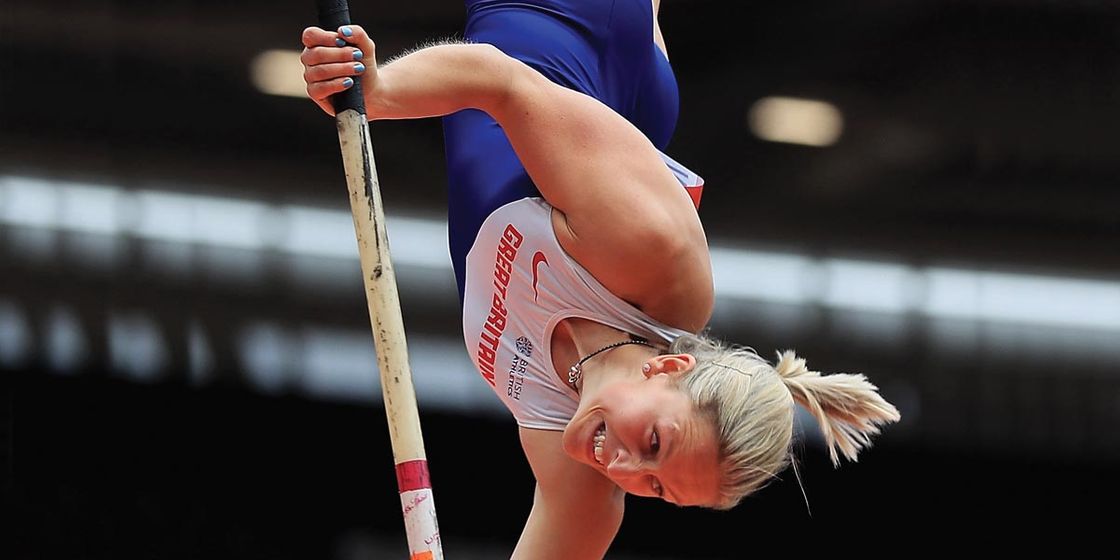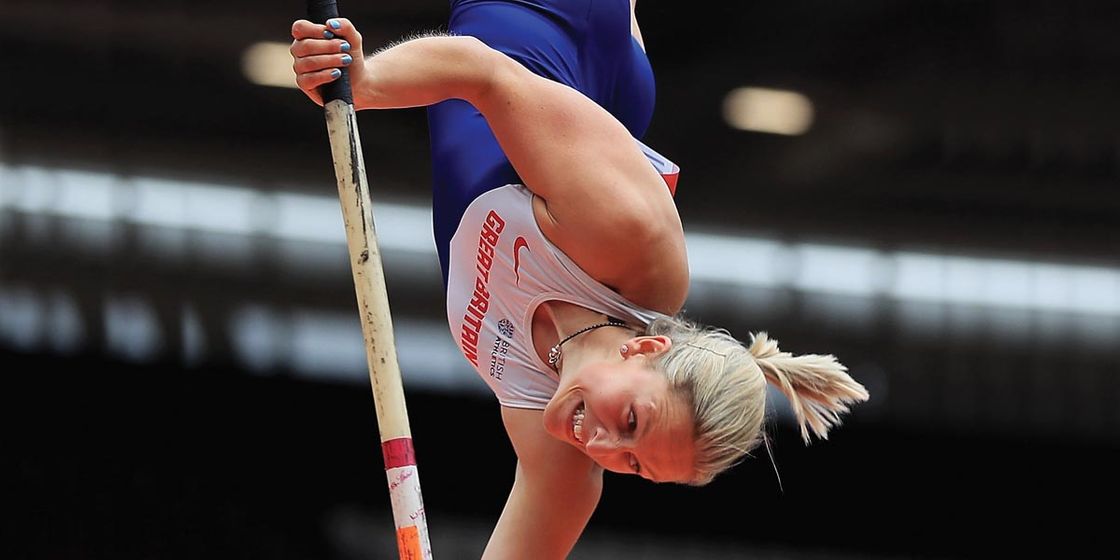 The role data plays in performance at British Athletics
In 2019, British Athletics commenced a ground-breaking partnership with industry experts PricewaterhouseCoopers (PwC) to improve how the Olympic and Paralympic World Class Programmes work with performance data and analytics.
This unique combination of the globally regarded professional services organisation and elite Olympic and Paralympic sport saw PwC join forces with athletics to work on the British Athletics World Class Programmes (UK Sport's National Lottery-funded initiative) as the Official Data Intelligence Partner.
The aim of the partnership was to improve the support and value delivered to coaches and athletes through the provision of enhanced information and insights. Through data acquisition and modelling to reporting, visualisation and advanced analytics, the purpose was to help generate insights not previously possible from the full range of data sources available to the programmes.
UP delves deeper into this innovative initiative to understand how the data-rich sport of athletics is able to draw upon the expertise of PwC in order to support athletes and coaches in their preparations for the Tokyo 2021 Olympic and Paralympic Games and beyond.
Alex Cooke
Data Intelligence Partner - PwC UK
Can you tell us a little bit more around your role at PwC and your involvement with British Athletics?
I'm a partner in our technology and data analytics practice. I help lead a team of 350 practitioners that cover everything from data privacy and governance to business intelligence and advanced analytics. We operate across all market sectors and have a wide range of capabilities from strategy through to technology implementation and managed services. I am also the leader of our data intelligence partnership with the British Athletics World Class Programme which sits under UKA.
What specific expertise and skills is PwC helping British Athletics with?
When we first started working with Tommy Yule, Director of Performance Support and Neil Black, former Performance Director in 2017, the initial request was to review the way they were looking after and using data. They felt there were a lot of opportunities and some risks in the way data was being managed at the time, so we started with a short burst of strategy work. We pulled together an inventory of all their different data sources, together with an assessment of how well the data was being collected, stored, managed, and utilised.
A key finding was the lack of data integration across the different parts of the world class programme. Much of the data was also semi-structured or unstructured, which meant it was difficult to combine and too much time was being spent preparing data rather than gleaning insights from it. These barriers made it so much harder from a support and coaching perspective to use data effectively. We communicated with the practitioners and coaches and asked what they would be able to do if we could close the gap and bring all the data in line around a single view of the athlete. That light bulb moment demonstrated the value at stake in performance terms and Tommy set about a transformational strategy to improve the way they collected, managed & leveraged data to help improve performance.
As we structured the partnership we conducted research across a number of professional and Olympic sports. It was clear that in every single sport there are different levels of maturity in data analytics, but not one single sport has a fully integrated performance analytics architecture and operating model.
Everything that followed in our engagement with British Athletics has been geared towards a future whereby we can leverage data details across the broadest set of dimensions in understanding the effectiveness of the range of training, therapy and lifestyle interventions that can be made.
This represents a major evolution for British Athletics and the way it brings visibility to what makes the biggest performance difference.
How has the relationship developed since you started working together?
It's a genuine partnership. We have a very healthy respect for the skills, disciplines and experience that both sides of that partnership bring. We are utterly dependent on Tommy and the team to guide us on how best to deliver value to them. On the other hand they are totally dependent on us to provide the technology, data and transformation expertise to be able to do that. There's a degree of symbiosis there and it's great when it happens in my line of work. We've been lucky that Tommy has been ever present through a lot of change within the organisation so they are now really strong data practitioners in their own right and can guide us better. We also know a lot more now about athletics than we ever did before although I've yet to make that count in my own running!
As partners we can see the legacy that we've created. It's instantiated, there's a technology platform that's full of data that's integrated, that is now reaching backwards into some of the pathway programmes, as well as looking forward to Tokyo and Paris with the current world class programme athletes. When I talked to Joanna Coates (CEO, British Athletics) about how she wants to be able to support grassroots athletics, and the stars of the future, her goal is to have championship participants in every event by 2032. That's now a very real opportunity because the platform capabilities and reporting and analytics that we've created can apply at any level. It's just a matter of focus and of organising around the sport to be able to do that.
What are your hopes for the partnership leading into Tokyo this year, and the Paris Olympics in 2024?
As Neil Black used to say, "what have you done today to help us win more medals in more events?" He set me that challenge. I look forward to the partnership helping our athletes to win more medals in more events and if that's in Tokyo, fantastic, we've got some really bright medal chances.
If we've been able to support that by a fraction of a percent, that will have been worthwhile for those athletes, for the programme, and for the country, who are in much need of a bit of joy right now.
However, the real opportunity now for British Athletics is to build from where they are. The great thing about data is, rather like a good wine, if you look after it, it becomes better over time. Insights are easier to glean. In some data sources we have millions of data points, but for some we've just started the journey to collect what's necessary to build the complete picture. That's the same in all sports. The needle will continue to shift in understanding the impacts of specific training regimes, therapies and lifestyle interventions as we continue the journey so the prospects for Paris and beyond are truly exciting.
Are PwC looking to work with more sporting organisations in a similar way?
I was keen to make sure we established ourselves in the industry and had stopped to understand the specifics of sports and performance data before we went much further. We've done that now and have a leading edge platform with an experienced team, so yes, we are keen to move onwards. We've had very interesting conversations in the world of football that we are pursuing. The benefit of professional sport is that the commercial aspects allow you to make progress more quickly. My passion lies in supporting the range of Olympic sports though, where budgets are tighter, but the values align well with PwC's core purpose. There are enormous opportunities for the sports themselves and we can definitely help. PwC exists to build trust in society and help solve important problems and whilst sporting excellence perhaps isn't an important problem in the grand scheme of things, it adds a lot of joy to people's lives. Being successful as a nation, as national teams, but also at a club level is really important to a lot of our population, so yes, we will push on and help with that.
Tommy Yule
Head of Performance Support - British Athletics
As a former international athlete yourself, what does you role as Director of Performance Support at British Athletics involve?
The main part of my role is overseeing the support that the world class programme offers to athletes. This is generally made of sports science and medicine support and within that we've got about 11 different disciplines.
There are disciplines such as physiology, psychology, strength, conditioning, nutrition, and data analytics, then within medicine, there's Doctors therapies of physiotherapy, osteopath and soft tissue. We have around 25 staff members or contractors that are working regularly within those disciplines and my role is about managing and leading that. We've got approximately 115 athletes on the world class programme, and as they are all based in different locations it's not a centralised programme. We have athletes that are located in different parts of the UK, Europe and the US, and it's my responsibility to lead the support to make sure that we're applying ourselves in a way that's aligned with the performance needs of those athletes and the British Athletics World Class Programme performance strategy.
Working with PwC, are you developing a new approach in the way you manage your athletes early level?
I don't think we're developing a new approach to manage athletes, what we're doing is developing new capability that allows us to manage more effectively, and to interact and engage with them more effectively than what we would otherwise be able to do. Before PwC, most of the data was stored on staffs' hard drives, or was sitting with individuals so there was no easy quick and way to access and leverage the value from that. If a coach had a performance question, or if there were decisions that needed to be made, it was very inefficient. More often than not, you wouldn't be accessing the information, because you might have not have known it existed. Our approach to how we work with athletes is not going to change – it is athlete centred, and it's driven by them and their coach.
From a programme perspective, we have head coaches on both the Olympic and Paralympic sides and it's about our engagement with them and how we create value with them, athletes and their personal coaches in areas that are important to athletes. Our performance, and our ability to do that should be enhanced through the efforts with PwC as we lay a better foundation to manage data.
What are the benefits as an organisation to be a little bit more data driven?
Within performance there is a lot of decision making and having data can support decisions that are made. Data is facts that you can utilise but it is imperative to remember that it's not the answer and that it is still people making the decisions. We're now in a position where data can be weaved into that decision making process and it enables us to get insight about performance and each athlete more quickly and efficiently. This allows the coach, support staff and management to see all the information on a day to day basis and as a result they're using that much more organically in their engagement with each other.
The ability to provide information quicker, and to have data that's integrated across different disciplines means that we're more efficient, and hopefully more effective with how we're working with athletes and coaches.
Do you think that approach will see their athletes being more successful and winning more medals?
I think it will contribute to that but it's not the only thing. I think it's like everything that we're doing, if we can do everything slightly better, then ultimately, that's the goal. As an example, some of our data and dashboards that we've developed are about race tactics in middle distance events and although the coaches will already have a lot of insight, this may make them more aware of something they've not seen before or prioritised or they may see it in a way that just helps them think differently about it. It also allows them to easily access and view race data.
As a result the next time they debrief, give feedback, or think about their athlete, their training design may be slightly different to what it would be otherwise and hopefully that difference is something that's more effective and more in line with what it's going to take for their athlete to progress.
Do you feel other sports could benefit from working with an organisation like PwC?
I think there is a readiness in sport for it but because of the diversity in athletics and sport, you've got some people that are ready, and others who aren't. If you're collecting lots of data then yes, I certainly think you can benefit from this, because it's going to enhance your decision making process through being better able to leverage more value from it. The work that PwC have done with us would be invaluable across many sports, and I think the methodology that we're applying is something that is applicable for any sport. One of the things we spend a lot of time doing is in the background ensuring the data and data sets are good before jumping into analytics. Often the data is not good enough, and if the data isn't aligned, or is incomplete, there's a risk that the output is misleading.
We've been doing a lot of work in the background to clean, align, structure and integrate data sets and through this we have laid the foundations to continually to develop our data solutions. That's been the approach and that's where PwC have been invaluable because it is something we would have never had the capability or capacity to do on our own.
Scott Simpson
NPI Senior Coach Pole Vault – British Athletics
Can you talk us through your current role at British Athletics?
I've been working for British Athletics since the summer of 2018 as the National Performance Institute Senior Coach for pole vault. I primarily work with athletes on the World Class Programme (WCP) trying to deliver global medals at the Olympic Games and World Championships.
Alongside that I work to support the development pathway for talent through the UK, ensuring that the structure is in place to feed the WCP. I also help to manage other field event athletes on the WCP. 80% of my time is spent coaching, trying to help athletes achieve their potential and ultimately win global medals.
As a coach, how much did you work with data before you started working with PwC?
I worked with data a fair amount but that was due to my own preferences as I am quite 'data heavy' in my coaching approach. If you were to look at my personality profiling you would see that I have a very information-driven / objective approach to things and that is also reflected in my academic background.
Over a long period of time I've collected a lot of data whilst I've been working in the field with athletes and therefore had a lot of data I was sitting on. This came with limitations however, as the data I collected was stored in many different places and formats, with some being digital and others manual. This data needed an investment of time to be pulled together in order for it to make sense so that meaningful conclusions could be taken from it, and that was what was missing.
How have the team at PwC integrated with you and the athletes you coach?
It's been a very interesting journey but they've been amazing. The leader of the team, Alex, has built brilliant relationships with both Holly and myself. They have taken a lot of the work that Holly and I have done over the past 10 years and have digitised the data, putting it all into one place and then begun to dissect it and draw some interesting conclusions from it.
They've been amazing to work with, and I've really enjoyed the journey. Although they have had interaction with the rest of Holly's team, I've been the main interface to bridge that gap between the conclusions that are drawn and then how we can actually implement and apply those with Holly in practice.
How have PwC used the data you have collected to help with Holly's programme?
There's two ways in which we have utilised what PwC have done for us. Firstly, PwC helped us develop an app which Holly can use daily. Prior to this I was asking Holly to fill out a questionnaire and I was collating the data from that into a spreadsheet, but now she can input that directly into the app and from that we can collect more data. I can view this in real time, and the graphical display from the app makes it much easier to read the data. From this I can make informed decisions on a day to day basis. We create programmes for weeks and months ahead, but dependent on a number of factors these need tweaking daily, and the app really allows us to refine the programme in that way.
Secondly, PwC have collated all the historic data and put this all in one place making it much more accessible. This has enabled us to ask questions and receive informed responses that can show correlations in terms of what Holly may need. For instance, I can look up what injuries Holly has had previously, and then see if there are any correlations in the build up to each incident, whether it is a combination of exercises, or a certain type of training method. That has allowed me to avoid further pitfalls, and I have been able to change the programme so that Holly has essentially remained injury free for an extensive period of time. We can also look at correlations and trends from times Holly has performed at high levels and look into the training and exercises that were done around that time. This reinforces the coaching process that leads to high performance, but it has been more challenging to draw conclusions with this data, and is still a work in progress.
What has been the athlete's feedback and has this resulted in a competitive advantage in competition?
Holly has spoken positively about the app as it is far easier for her to use and the graphical representation of the data is much more appealing. The fact we can now draw relationships between injuries and the training that we have done, and therefore tweak the training to keep her healthier and less likely to get injured has given us real benefits.
In terms of a competitive arena it is much harder to quantify. I think the ability to acknowledge what we can do better in regards to training on a daily basis, and the fact we can now avoid injuries in preparation and competition phases definitely allows Holly to operate at a higher state of health and performance level all year round, and hopefully that will manifest itself in the competitive arena. However, I wouldn't say there is a direct correlation between the data that PwC are producing and her competition performance; it's more subtle than that. It allows us to train and prepare better and hopefully that will then produce a better competition performance.
Would all coaches benefit working with an organisation like PwC?
Largely I would say yes, but I think it's very much a coach by coach preference. I acknowledge that my love for data does make me somewhat biased. I choose to take the data and use it as another piece of information in my toolbox to help make decisions about what we should or shouldn't do. I know for a lot of coaches that is just not their preference and they like to focus more on what they see in the field and have a slightly different approach to these things. They might utilise observation and questioning more, and although I do use that method also, it's just that I now utilise the data alongside that.
I think as long as the data is simplified and the process is presented in a simple and useful way, then it can be hugely valuable not only to the coaches but to the wider team, whether that is the athlete, the governing body or the management team – both within athletics and across other sports as well.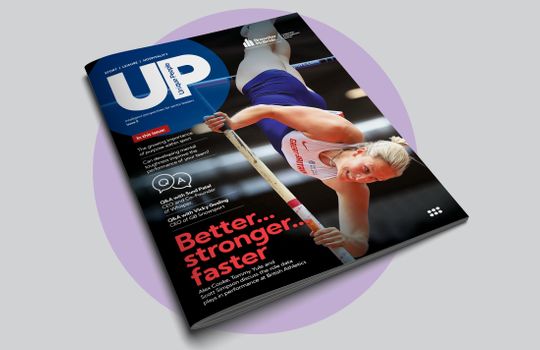 This article is featured in UP Magazine - Sports, Leisure & Hospitality Issue 5
Share