Back to the future with ebuyer.com
Published: 15th March 2020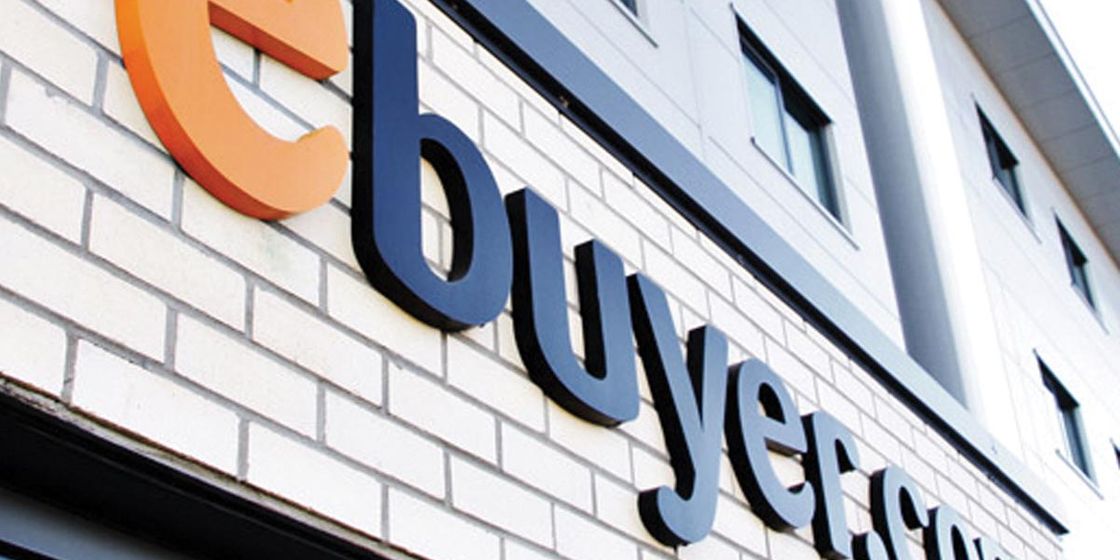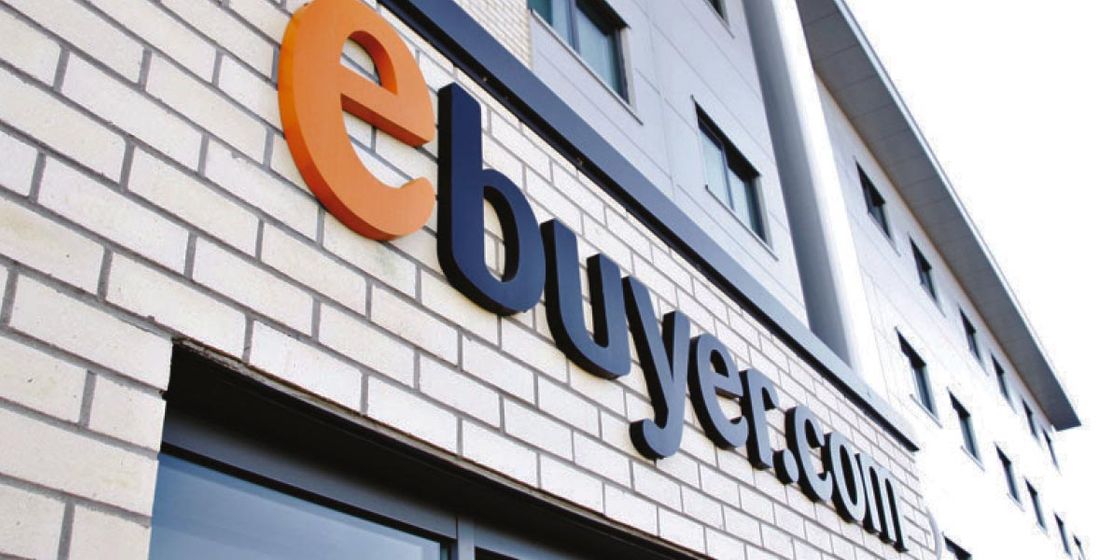 From small beginnings in a Sheffield garage twenty years ago, online tech retailer Ebuyer.com has grown into a company with a turnover of over £200 million.
But, as tech continues to develop at a furious pace, it's the traditional standards of providing outstanding customer care which is helping Ebuyer.com expand its customer-base and look to the future with optimism.
A recent Which? survey
In the 2019 Which? online shopping survey, Ebuyer.com achieved an 82% approval rating. This placed it above Amazon, Apple, Currys/PC World and eBay. The survey was based on a combination of: value-for-money, product range, ease of ordering, deliveries and product quality.
Add to this research conducted by the review site REEVOO, which reveals that 97% of customers would buy from Ebuyer again, and a pattern begins to emerge of a company which is bending over backwards to keep its customers happy – which is not always an easy task.
"Keeping customers happy is much more difficult than it seems," says Ebuyer, E-Commerce Director, Andy Roberts. "But we're working exceptionally hard to improve the company in all areas. For example, we're working closely with our partners to enhance our delivery service which features: a two-hour window and a text message prior to delivery. We also have a priority service for business customers which includes next-day delivery during business hours.
"We currently have well-over five million registered customers," continues Andy, "but the key part is getting them to re-engage with us as regularly as possible. We do this through a combination of creative marketing, combined with exclusive offers and having the right products at the best price."
The really important bit
Ebuyer provides all manner of tech; laptops, desktops, printers, software, storage, networking solutions and office security, to name a few. "But no matter what products people buy, customer support and after-sales service has become increasingly important," continues Andy, who joined Ebuyer back in 2005 after working in Management Information for medical supply company B. Braun.
Ebuyer Sales Director, Amber Smith, says that Ebuyer has grown its culture based on being friendly and extremely efficient. "There are no overseas call centres, no hours spent on hold and
no cold attitudes. We treat people how we'd like to be treated ourselves."
Amber joined Ebuyer as Sales Executive in 2007 and, after five years became Sales Manager for B2B. She was promoted to Sales Director in 2017. "In a large company like Ebuyer, it's really important to get quality staff and provide the necessary training to make them outstanding."
Moving forward
2019 saw the introduction of the Ebuyer Xenta range (of computer monitors and accessories), and the launch of the in-house PC building team. Lee Weymouth, who joined Ebuyer in 2004 and has worked his way up to be Commercial Director says, "Despite no official launch, advertising or promotional activity so far, they're selling really well, so we're very excited about the possibilities over the next twelve months. All products are made in the UK, utilising a highly-skilled workforce."
The gaming area was once again a huge area of growth for Ebuyer in 2019. It has increased its use of key influencers, utilised live streaming and formed outstanding partnerships with leading gaming brands.
Other new projects in the pipeline include the move in to Cloud storage, a new range of office furniture and Smart home products.
2020 news
January has already seen the launch of the new, in-house Content and PR team. E-Commerce Director, Andy Roberts, says, "As a fully-fledged creative agency, our new Content and PR team will produce bespoke marketing campaigns to help promote our own and vendor brands and businesses. The team includes specialists in animation, superior graphics, photography, journalism and copywriting.
"The in-house team provides everything needed to promote a product or brand externally. This includes great content and assets for our customers to use on their websites or for Ebuyer's own external marketing.
"New for 2020 is the launch of Ebuyer office furniture and we have already begun talks with corporate CCTV manufacturers to broaden the business security range."
The future
Led by Commercial Director, Lee Weymouth, a delegation from Ebuyer attended the annual Consumer Electronics Show (CES) in Las Vegas, in January 2020. The annual tech event is used by manufacturers to showcase their latest products, many of which will find a place on the virtual shelves at Ebuyer.com.
Speaking on his return from the event, Lee said: "The scale of the show is staggering and every year there are new innovations. From our point-of-view, the new smart-phones with their dual screens are an exciting concept and one which I'm sure will appeal to consumers.
"CES often provides a barometer to consumer trends and there certainly seems to be no slow down when it comes to people wanting the latest model of their favourite phone or laptop."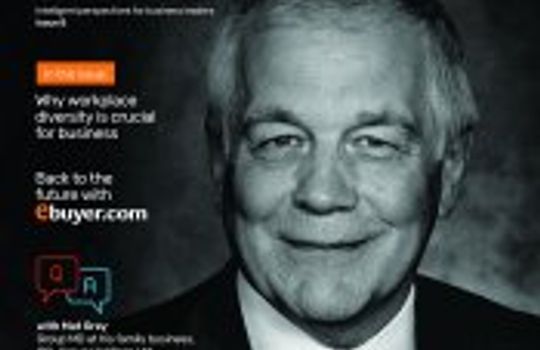 This article is featured in UP Magazine Issue 8
Share