Are you celebrating success at all levels of your organisation?
Published: 13th March 2020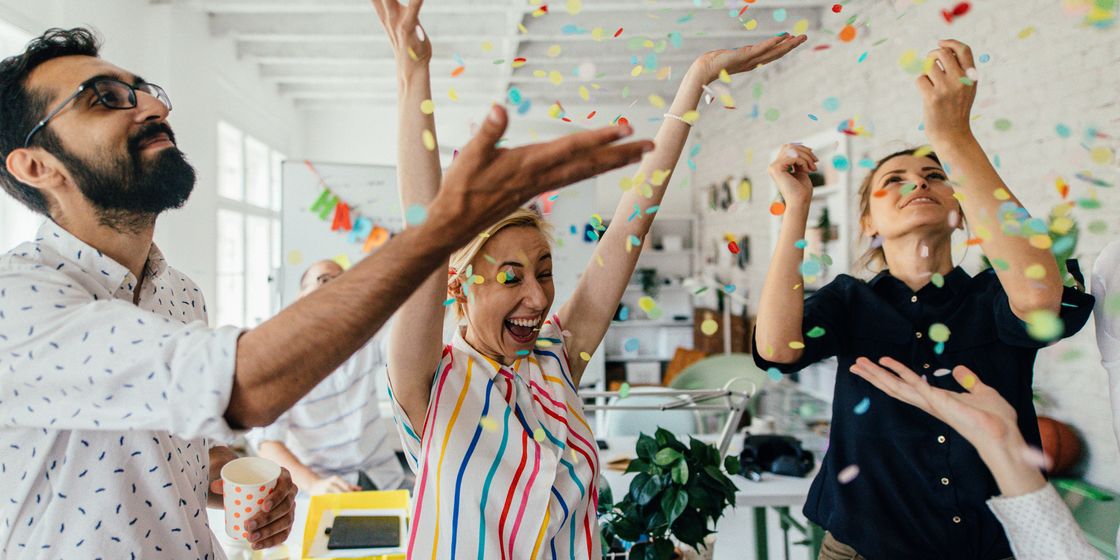 We're firm believers that success should be celebrated at all levels of an organisation, from entry level right up to the directors of the company.
Recognising and celebrating success is a powerful motivator for individuals and teams which shows appreciation for achievements and can boost self-esteem. By celebrating success at all levels, not just at management level, you're sending powerful messages to your team that you practice recognition for all and that your organisation is a great place to work within.
Celebrations don't always have to be huge, costly affairs and instead can be as simple as allowing your employees a two hour uninterrupted team lunch, a pizza party in the office or the opportunity to be let away a bit early on a Friday afternoon. Of course, larger successes should warrant larger celebrations, but small successes should certainly be recognised too. After all, every small step forward propels the overall success of your business.
By celebrating success at all levels of your business, you clearly demonstrate that your organisation values all of their employees in every department, from HR to accountancy and everyone in between. It displays that you appreciate their hard work and commitment to their roles. This will help to keep employees engaged and allow every member of the workforce to see that the company is working towards achieving its goals together and that they're involved in this success.