Accountants: Now is the time to seize new opportunities in business
Published: 1st June 2021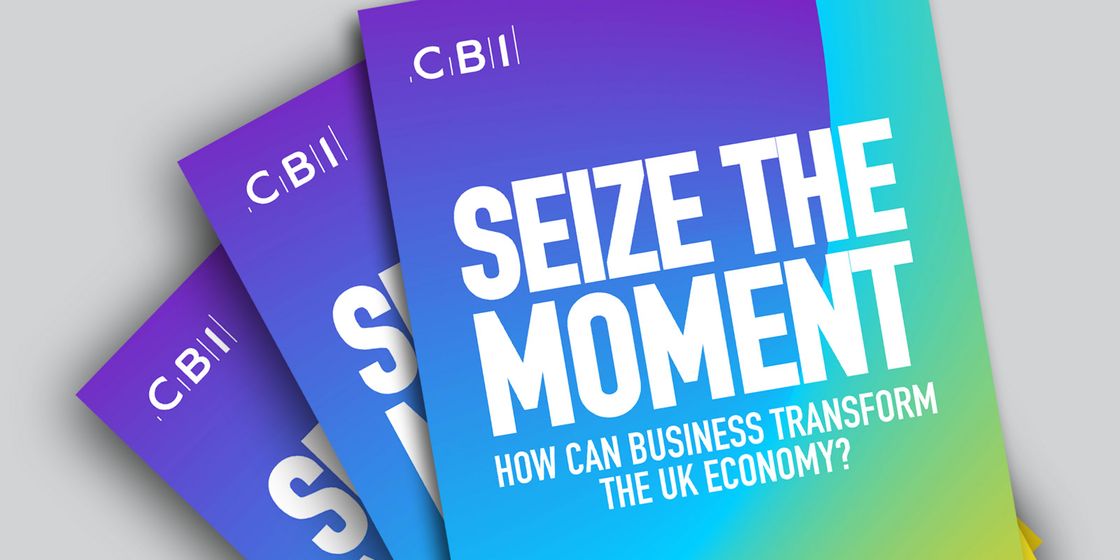 Now that the UK is moving into recovery mode and Brexit has finally taken place, UK accountants are looking at how to play their part in helping to build a fairer, greener, stronger UK economy.
The Confederation of British Industry recently released their 'Seize the Moment' report, which aims to establish a competitive, dynamic economy that is focused on the future and how everyone can play their part to unite as a nation and transform the UK economy for the decade to come [source].
CBI's strategy outlines six business-led opportunities that are within the UKs grasp to achieve by 2030 and which could be worth a whopping £700billion for the UK. These are:
A decarbonised economy working towards net-zero carbon emissions
An innovation economy with ground-breaking ideas and exciting new technologies adopted by all
A globalised economy trading with organisations all over the world
A strong regional economy
An inclusive economy that allows all talent to progress and reach their full potential
A healthier nation with more of a focus on wellbeing and economic growth
The report states that for these numbers to be achieved, UK businesses must work together with the UK government to level up and take advantage of the opportunities that are available now. It views 2021 as a "once-in-a-generation opportunity to unite and agree to transform the UK economy".
For Accountants, now is the time to put in the work towards achieving these so-called 'prizes'. As the CBI report states: "governments don't create jobs. Governments don't prepare people in the workplace for the skills of the future. Governments don't suddenly invent new decarbonisation technologies. That's what businesses do".
The report states that there could be as much as a £180billion uplift in GVA by the year 2030 if employers commit to health interventions both inside and outside of the workplace. This relies on further building on extra care initiatives introduced by organisations for their employees during the COVID-19 pandemic. Accountants, as well as all other businesses, should take the time now to ensure they put the right health and wellbeing processes and systems in place to future proof their businesses and keep their employees working and motivated.
Organisations can also look at how they can improve processes and reduce waste to keep the carbon footprint and carbon emissions of their organisation as low as possible. In doing so, they'll prove to stakeholders, customers and staff that they're aware of their environmental obligations and are actively working to reduce environmental impact. Importantly for Accountants, this will lead to tangible cost reductions, as well as the potential to reduce taxes and liability insurances, enhance company image and result in more clients and work too.
Looking at building the knowledge to ensure accountancy firms can take full advantage of overseas opportunities should also be strongly considered sooner rather than later and any existing knowledge built upon. The CBI report predicts that SMEs could add £20billion in export revenues in 2030 if they have the right knowledge to do so. Having Accountants who can advise, support and serve businesses in doing this will be a benefit to both the accountants, trading organisations and UK economy as a whole.
With regards to the adoption of new technology, this is something the accounting world has had to undertake in a major way to survive and continue to serve clients since the beginning of the pandemic and forced remote working. This is the time now for tech-savvy Accountants to continue to adopt and use new technology that will help them better serve their customers, develop their skills and do their job better, faster and in a more streamlined way.
The role of the traditional Accountant has now been left behind. Today's Accountant has the tools, resources, technical knowledge and skills to assist the UK in rebuilding the economy and following the path to prosperity. If finance professionals continue to work on building and expanding their skillset and developing themselves and their companies, they'll contribute greatly towards working for the goals outlined by the CBI.