A more flexible approach
Published: 14th July 2017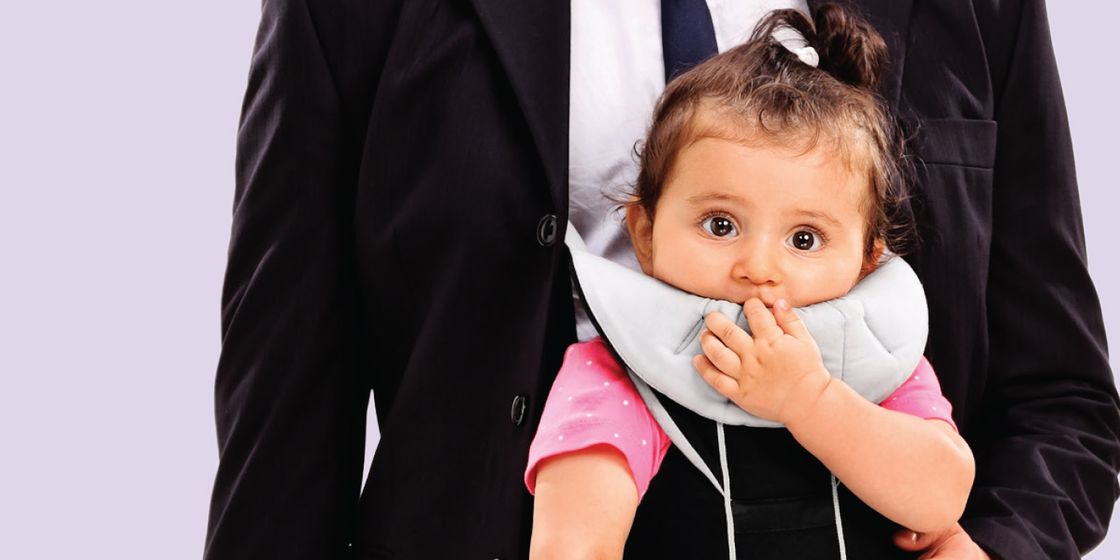 By Natalie Poskitt
Director, Brewster Pratap Recruitment Group
The office of National Statistics statistical bulletin: UK labour market: June 2017 reported that from February to April 2017, 74.8% of people aged from 16 to 64 were in work, the joint highest employment rate since comparable records began in 1971.
The Recruitment and Employment Confederation also reported in June that, as predicted, the recruitment industry has seen both permanent placements and temp billings accelerate, the strongest they have seen since March 2015. With the demand for staff reaching a 21-month peak and coupled with the sharpest drop in permanent candidate numbers since August 2015, recruitment consultants have never worked so hard for their fees.
So, with all of our clients wanting the same candidates, and good transactional /part qualified accountancy candidates having multiple interviews/job offers, what is making some roles stand head and shoulders above the rest?
After 15 years of working in the accountancy recruitment market in Yorkshire, salary, location, progression and company culture have always been standard candidate push/pull factors when they are considering a career move. In the last 6 months I have found a noticeable increase in people (and not just working mums) putting more emphasis on finding a role that allows for a better work/life balance. This flexibility from some of my clients is proving to be invaluable when looking to attract, and also retain good candidates in their business.
Ways to offer flexible working to your current and future employees that could fit in with your business requirements
Part-time work: working less than the normal hours, perhaps by working fewer days per week, or still working 5 days but reduced hours.
Flexi-time: choosing when to work (there's usually a core periods which employee have to be worked i.e. 10-12 or 2-4 and employees can accrue additional holiday time back in lieu)
Job sharing: sharing a job designed for one person with someone else
Staggered hours: different starting, break and finishing times for employees in the same workplace
Annualised hours: your hours are worked out over a year (often in set shifts with the employee deciding when to work the other hours)
Flexible start and finish times: similar to flexi-time where employees have to work the core hours but they still have to work the set number of hours a day and cannot accrue additional holiday in lieu
Compressed hours: working your agreed hours over fewer days
Home working: working from home
Term-time working: an employee remains on a permanent contract but can take paid/unpaid leave during school holidays
Sabbatical/career break: employees are allowed to take an extended period of time off, either paid or unpaid.
There are also many disadvantages to the employee and to employers when it comes to flexible working. If you are looking to implement it you need to ensure that key organisational challenges and objectives are addressed to make flexible working support your business. It is all well and good having it as a positive benefit for employees however, flexible working must also predominately operate to meet the needs of the business too. Illustrated below are a number of advantages and disadvantages for both parties.
Advantages
Advantages of flexible working for employees
Gives the employee flexibility to meet family needs, personal obligations, maintain fitness levels and manage other life responsibilities and commitments more conveniently.
Giving employees flexibility to work from home or allowing them to adjust their start and finish times will reduce employee commuting time and fuel costs.
Flexible hours means employees can avoid traffic and the stresses of commuting during rush hours which means they arrive at work in a better frame of mind than if they are regularly suffering stressful commutes.
An increased feeling of personal control over schedule and work environment. One reason people like to work for themselves is the control issue. By allowing employees to determine their own schedule and work environment you appeal to their entrepreneurial spirit – which can be good for your business.
Reduces employee burnout due to overload. Flexibility means employees can take a break when they need it without incurring the wrath of a boss.
Allows people to work when they accomplish most, feel freshest, and enjoy working. (e.g. starting in the office for example at 7.00am/8.00am but finishing earlier, or the opposite)
Depending on the flexible work schedule chosen, may decrease external childcare hours and costs. It needs to be clear that for all but a handful of jobs, working from home still requires child care.
Advantages of offering flexible working for employers
Increased employee morale, engagement and commitment
to the organisation.
Reduced absenteeism and tardiness.
Increased ability to recruit outstanding employees.
Reduced turnover of valued staff.
Allows people to work when they accomplish most,
feel freshest and enjoy working.
Extended hours of operation for departments
such as customer service.
Develops image as an employer of choice, assisting a business to achieve Investment in People status and could even assist in them being listed in the Time Top 100 employers to work for.
Disadvantages
Disadvantages of flexible working for employees
Like myself, employees who thrive in an office environment may find it difficult to work when their colleagues don't hold the same schedule. This is why many employers require core days and core hours during which everyone is in the office.
Working from home can often make neighbours and friends think you aren't actually working, thus causing problems with relationships. (Friends can become upset when you say you can't watch their child, or let the repairman into their houses – because, after all, you're home all day). On one occasion
I remember when I did work from home I had to have a rather difficult conversation with my neighbour who wanted to come in for a cuppa and a chat.
There is no clear delineation between work and home, so as an employee when do you actually 'switch off'? plus if your boss allows you the flexibility to go and collect your child at 3.00pm then the boss may not feel guilty about calling you at 9:30pm.
The disadvantages of flexible working for employers
To maintain a business culture and create a strong team, working environment teams still need to meet, which requires some set guidelines.
Some people take advantage of the flexibility and use that as
an invitation to work from home which really means watch Netflix with their email screen open. However, it would soon become apparent to a Manager if an employee was taking advantage.
Some Managers who are used to seeing when their staff members come to work, watching what staff do all day at work and, knowing when people leave for home, have trouble adjusting to the new management style which requires trust.
Office-orientated people sometimes view their work-at-home colleagues as slackers because they can't physically see their productivity.
Compressed work weeks can make client handovers complicated – clients expect service 5 days a week during business hours and can be fussy when an employee isn't in on Friday, for example.
Jobs that require customer-facing responsibilities only allow certain types of flexitime. Whole days working from home are not an option. Employers struggle with fairness when only certain employees can work remotely, or are offered certain hours as departments need to be staffed during customer operating times.