5 Top Tips for virtual onboarding
Published: 9th August 2021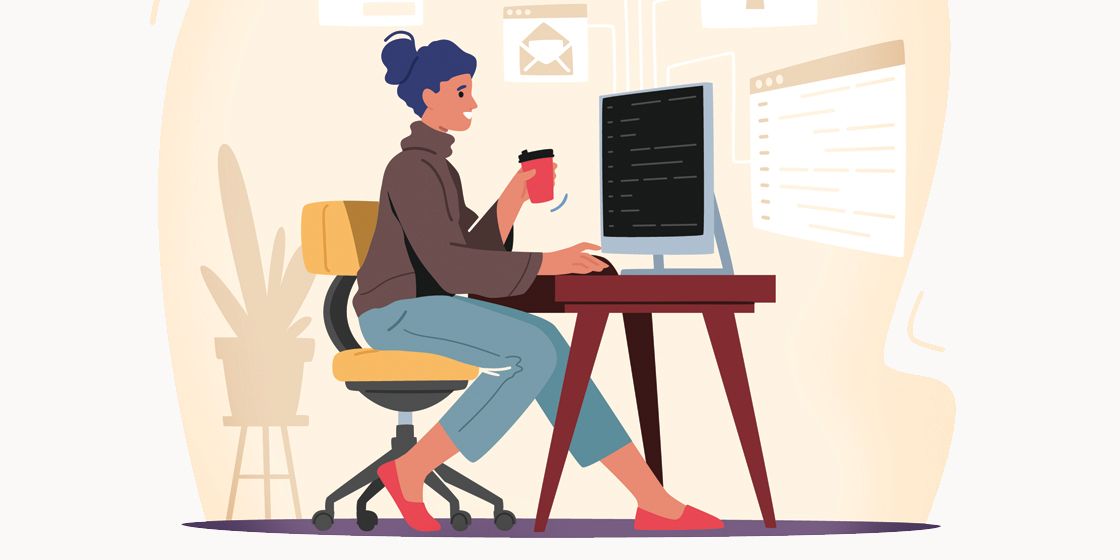 Although many businesses are now returning to the office, there are thousands of companies who are continuing with working from home and offering flexible working options going forward to some or all of their employees. This means virtual onboarding is something that will be permanent for those organisations who choose to go down this route, rather than it being a temporary measure during lockdown.
Let's take a look at steps to take to ensure the virtual onboarding process can be as successful as possible…
1. Ensure New Employees Have Everything They Need from Day One
It sounds obvious, but it's vital that new employees have absolutely everything they need to do their job right from the very beginning. This includes the right technology and equipment, access codes for programmes, login information for emails and anything else they might need.
If an employee begins work and doesn't have everything they need, can't access the internal system or encounters some other related issue it will immediately give them a bad first impression and doesn't demonstrate that they are being welcomed to the team fully right from the start.
2. Create a Slick Welcome Package
Putting together a welcome package for new employees that shows you care and that they are welcomed is a great idea. The welcome package should deliver key communications, safety protocols and provide any information they'll need to prepare and equip them in their role. Have a copy of the employee handbook and any other essential paperwork and information included within the pack too. A personal welcome letter from the hiring manager, CEO or line manager can also add a nice touch.
You can also include swag items and desk essentials like a branded mug, branded notebooks and pens, and even branded facemasks and other PPE for when your new employee does have to visit the office.
3. Designate a Point of Contact
One thing many people worry about when starting a new position is who they can ask questions of when they're unsure about something or need a little bit of help. Designating a point of contact for new hires to get in touch with whenever they have any questions or need something during their first few days and weeks is a good way to combat this. Having a meeting set up with this person right at the start of the first day to open lines of communication and create rapport also helps.
It's also crucial to give the new employee details about who they should contact if they have technical issues when they begin their new role. If their computer or laptop doesn't work, their password won't give them access or their software won't open they need to know exactly who to contact for a swift resolution.
4. Put Together a Schedule for the First Week
Joining any new company can be daunting, but it can be especially nerve-wracking when doing so from home and not knowing what your days and weeks will look like. Creating a clear work schedule for new starts will help to ensure they're not sitting at their desk wondering what they should be doing.
Include things like virtual team meetings, calls with managers and leaders, some tasks to complete, expectations and regular check-ins all within the first week. This keeps your new start busy and won't leave them feeling like a spare part with nothing to do.
5. Introduce Company Culture
Of course company culture has been a part of every touchpoint with the new hire, from their first view of the job listing to their formal acceptance of the role, but now is the time to ensure company culture shines.
It's undoubtedly more difficult to make remote hires part of organisational culture, but ensuring they're immersed and surrounded by clear values and mission is imperative.
Taking clear and specific steps to ensuring a virtual onboarding process is as good as it can possibly be can be the difference between new employees feeling valued, welcomed and excited about their new role and them feeling as though they've been forgotten and aren't a respected member of a team. Getting it right is a must for engaged, happy new starts who slot into their new role perfectly.