5 Charity and Not-for-Profit trends to look out for in 2021
Published: 18th January 2021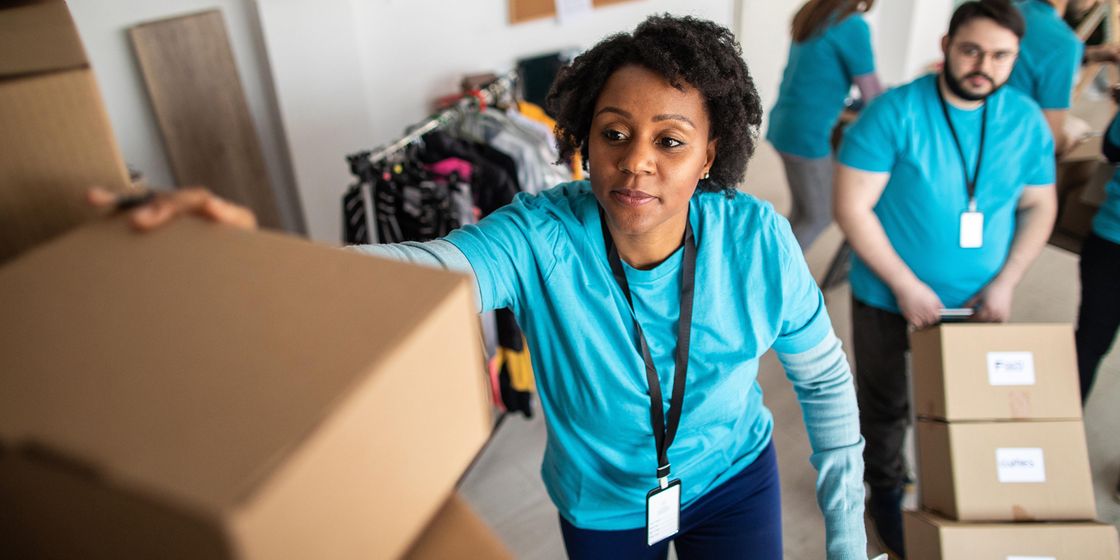 The Coronavirus pandemic meant that 2020 brought with it a lot of challenges for charities and not-for-profits and all had to show massive amounts of resilience, agility and innovation in order to get through this. It's now the beginning of 2021 and as the UK faces another period of lockdown, charities and not-for-profits are looking ahead to the rest of the year and what it means for them.
These are the trends we expect to see…

1. Different ways of giving and volunteering
How individuals donate to charities has changed massively due to the pandemic. Many people have been giving in more creative ways in order to give back to their communities and if not-for-profits want to take advantage of this they need to make it easier for supporters to support their mission in different ways.
Instead of giving monetary support, many people have instead been donating time and skills to charities and not-for-profits. This is thought to be partly due to people having more free time because they may have been placed on furlough, or due to working from home and not having to commute etc.
Many organisations have made it easier for individuals to volunteer virtually, meaning people are able to offer their skills digitally so people aren't held back by geographical or physical limitations that come with traditional forms of volunteering. It's also thought that digital forms of volunteering are more attractive to Millennials and Generation Z who are digitally native.
2. 'Days' become more popular
Throughout 2020, having a specific day or days set aside to highlight causes and encourage donations became more popular than ever and we believe this will continue in 2020.
The popularity of virtual events and days unsurprisingly increased massively in 2020 due to the pandemic and looks set to grow even further in 2021 and beyond. Audiences now want and expect access to virtual events that shows charities and not-for-profits being relevant, inspiring and informative.
3. Donation 'Subscriptions'
More people now seem to prefer the idea of giving small amounts regularly over giving a larger amount once a year for example. This means regular giving subscriptions are on the rise and charities and not-for-profits should take the necessary steps to ensure they're able to set this type of giving up and receive money in this way.
4. More digital than ever before
Charities and not-for-profits who weren't already digitally savvy were forced to become so in 2020 due to the pandemic and physical locations being closed due to various lockdowns. Now, this switch to digital will continue and will seriously benefit organisations who have embraced digital and have the right technology and informed staff who know how to use it.
One of the major reasons this move to become increasingly digital will benefit charities and not-for-profits is because the oldest of so-called Generation Z are turning 25 this year, which the is prime age to target donors and have them become loyal to a charity for years to come. Generation Z grew up with the internet and all things digital there for the entirety of their lives and are digital natives who prefer this form of communication to more traditional forms.
This means charities and not-for-profits need to embrace digital donations, communicating with volunteers, donors and potential donors through digital forms such as email and various different social media platforms and more.
5. Showing a human side
Volunteers, donors and supporters want to feel connected to charities and not-for-profits and one of the most authentic ways to create this connection is by organisations showing their human side.
This might mean sharing stories of people who have been helped by the charity or not-for-profit (where appropriate), showing behind the scenes snippets of day to day life for volunteers, showing the impact of donations and gifts in kind and much more. Organisations who invest time and effort into showing the human side of their work will reach audiences on a deeper level and create stronger and more long-lasting connections and hopefully attract supporters for life.
For charities and not-for-profits to thrive and be able to fulfil their mission and purpose, these are just some of the trends for 2021 and beyond that are worth investing time, money and effort into. Engaging sponsors, volunteers and donors is always a challenge, but by doing so, charities and not-for-profits can build meaningful, lasting relationships and help those in need.