2021, our continued commitment to support you and your business
Published: 5th January 2021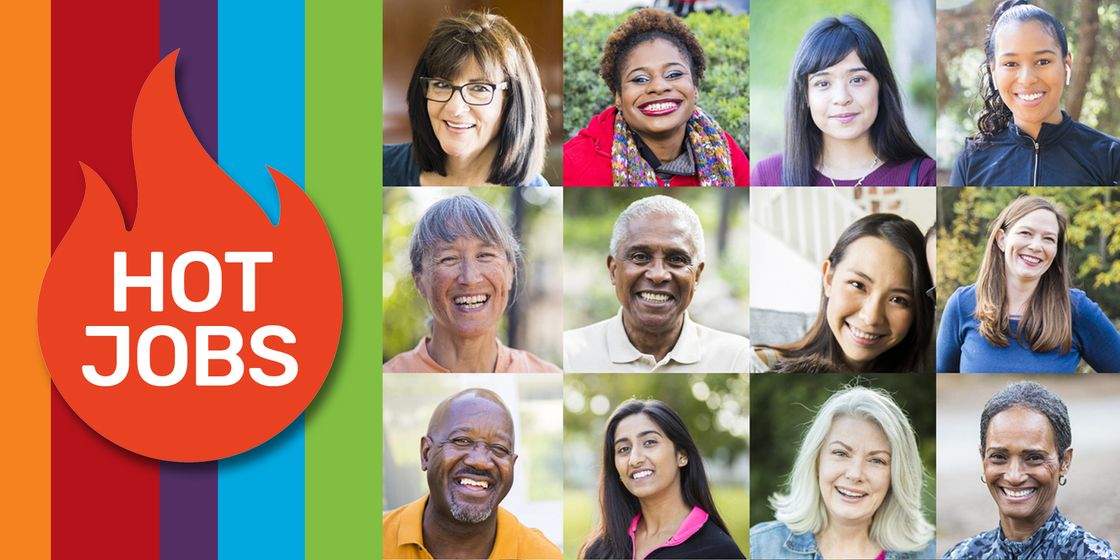 From all of us at Brewster Partners, we want to send you the warmest of wishes for a Happy New Year.
At Brewster Partners, we will continue with our commitment to support all existing, new and prospective clients and candidates to the very best of our ability. 2020 was undoubtedly an unprecedented year, full of challenge and unexpected turbulence which unfortunately we haven't yet seen the back of.
What remains clear, is that there are still exceptional organisations and talented individuals contributing to our regional marketplaces that we are proud to be working with and supporting.
Here are just some of the exciting live opportunities we are delighted to be working on:

Head of Finance – Huddersfield - £70,000 - £90,000 + Benefits
An expanding IT business in the Huddersfield area is currently searching for a Head of Finance.
The Head of Finance will be a key member of the senior leadership team and be tasked with driving change and seeking commercial opportunities, as well as running the finance function.
This would be an ideal role for Financial Controller / Finance Manager looking to take a step up into a more strategic role.

Chief Financial Officer – West Midlands – Manufacturing - £100,000 - £120,000 + Car + Bonus
A profitable manufacturing SME in the West Midlands is seeking to appoint a new Chief Financial Officer. The business is at an exciting stage in its growth journey, as it has achieved recent success due to an expanded product range and has ambitious plans for further growth.
The business has experienced year on year growth in revenues, and the Chief Financial Officer will be presented with an excellent career opportunity to join a business with a very bright future.

Software Developer – Full Stack, C# /.NET Core £40,000 - £55,000 (Remote Working)
We are proud to be exclusive partners to an exciting company who are transitioning to become a leading digital psychological healthcare provider.
The new team will be responsible for the development of the micro-service based service layer along with web based applications.
If you have experience with C# / .NET Core, REST API's, HTML5 and MVC.NET please get in touch today.

Lead PHP Developer - £45,000 (Remote Working)
Our client, a successful privately owned Ecommerce company are looking to hire 2 new Lead PHP developers to work on some exciting new projects.
The company has grown from strength to strength and the IT team are at the forefront of their growth.
If you have a high level of commercial experience working with PHP7 and MySQL and experience with frameworks such as Symfony, Laravel or Zend then please get in touch today.

Internal Recruitment Coordinator - Sheffield - Manufacturing - up to £25,000
The Internal Recruitment Coordinator will be responsible for a range of duties to effectively deliver a successful recruitment and on-boarding process.
You will bring a creative flair to the role, supporting hiring managers in attracting a range of candidates across various skill sets.
Drawing on your previous experience within recruitment, talent acquisition, training and on-boarding, you will be confident in your ability to successfully work alongside the HRD and the wider business to successfully complete the project.
This role will allow you to co-ordinate, facilitate and be accountable for a wide range of activities and so we are looking for someone who is ambitious, dedicated and driven to succeed and develop.

HR Administrator - Doncaster - Manufacturing - £23,000
You will be responsible for supporting the HRBP's across two locations, providing administration across several areas and teams. This is a fast paced role so excellent organisation and prioritisation skills are essential Supporting the HRBP's across two sites on all aspects of HR including:
Processes and procedures
Recruitment
Basic employment law
Understanding and implementing policies and procedures

Paralegal within Real Estate - Sheffield - up to £30,000
Brewster Partners are working with a dedicated, international law firm in Sheffield in their search for two experienced Paralegals to join their Real Estate team.
Assistant Paralegals may also apply. Applicants may also be considered to work in the Manchester branch. Our client offer the possibility of a training contract following successful applications during career progression.
Experienced Real Estate Paralegal
Degree in Law or equivalent qualification is preferred, alternatively, you may be working towards CILEX (Chartered Institute of Legal Executives) Strong academic background Enthusiastic with high attention to detail Ability to manage a large workload

Purchase Ledger Assistant – Rotherham - £21,000
Brewster Partners are currently recruiting for a Purchase Ledger for a fast growing business based in Rotherham. We are keen to speak to candidates who has Purchaser Ledger experience and keen to continue their development. You will be working within a small finance team and reporting to the Management Accountant.

Accounts Senior – Goole - £24,000-£30,000
Brewster Partners are currently recruiting for an established, professional firm of accountants in the Goole area who have a reputation for staff retention. This is a rare opportunity for career progression within a business looking to expand and grow. The business are looking for an ambitious ACCA or ACA part / qualified accountant with at least 3 years Accountancy Practice experience.

Temporary Payroller – Leeds - £15-£18ph
Brewster Partners are working a with a thriving business based in the South Leeds area. They require an experienced, driven and hands-on Payroller to join the team on a temporary basis.
If you are available for an immediate start and looking for a temporary role then this could be an ideal opportunity for you.

Interim
The interim team have seen a continued increase for the demand of candidates across all sectors and levels, and anticipate this will only continue throughout 2021. Brewster Partners Interim division are recruiting a high volume of roles supporting projects, covering unforeseen circumstances and bridging any permanent recruitment gaps; and would be keen to speak with you as a client or candidate if you require support in any of these areas.
Our experienced and highly skilled teams of market specialists have always had the ability to provide our full range of services and solutions from home, so rest assured our service will continue.
Whatever it takes, we're committed to helping support your businesses and careers throughout 2021 and beyond.