Chief Executive
Location: Bury
Salary: £highly competitive + benefits
Reference: MC / 14687
Type: Permanent
Sector: Other Charity & Not-for-Profit, Charity & Not-for-Profit
Deadline: 30/07/2021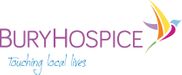 ---
The company
Brewster Partners are delighted to be working with Bury Hospice, in support of their appointment of Chief Executive.
Operating since 1991, Bury Hospice provides end of life (EOL) care to local residents. This invaluable service has the opportunity to be expanded and further shaped to meet the needs of local residents and wider stakeholders and so the Trustee Board believe now is the time to reset the scale of ambition for the Hospice and the care it provides. In appointing a new Chief Executive they wish to begin a step change in the impact they make across the whole of the community in the belief that they can genuinely do more.
With this in mind, we are now looking for an experienced leader with proven experience of not just creative thinking and crafting new and innovative solutions, but also with solid proof of executing strategic plans to drive change and ultimately improve outcomes.
The job
We are looking to attract an individual who can demonstrate an understanding of (and commitment to) the broader objectives and challenges facing the provision of health and social care services. Whilst applicants might not have direct experience of working in the sector they must have a high degree of empathy for and dedication to the work of hospices.
Alternatively we are also interested in considering candidates with previous experience of operating and leading the delivery of a service alongside a diverse range of providers and stakeholders.
Additionally, a critical success factor will be the ability to transform Bury Hospice into not only being the 'go to' place for strategic input on the subject of EOL care in its broadest sense, but also to play a full role as true partner to a range of institutions across Bury. With this in mind, a genuine commitment to our role in 'place' is an essential criteria and although the successful applicant may well not come from within the local community, they will understand and appreciate this key deliverable.
In short, the new Chief Executive will play a key role in resetting and reshaping the scale of ambition both internally and externally and so we are looking to identify an individual who can become genuinely excited about exploring, shaping and delivering the additional ways in which the Hospice can provide much needed support in the community.
The person
The successful applicant will be comfortable initiating and completing change projects and will demonstrate a collaborative leadership style as a skilled communicator, with high levels of emotional intelligence. As well as being capable of building trust and respect internally in the support and mentoring of a team, they will also have the skills and experience to build mutually beneficial relationships across a range of external stakeholders.
The benefits
£ highly competitive + benefits
If you feel you meet the required criteria and you are interested in taking on this opportunity, please apply ASAP by sending your CV and supporting statement outlining suitability for the role and the value your expertise will add to the Trustee Board to Mark Croston at mcroston@brewsterpartners.co.uk. The closing date for applications will be 30th July 2021.
Please note any direct applications, or applications via other recruitment agencies, will be sent directly to Brewster Partners.
Contact
Mark Croston
Associate Client Director
Brewster Partners Recruitment Group
Applications
To apply for this job, please send your CV to the email above or to info@brewsterpartners.co.uk quoting "Vacancy: Chief Executive, Reference: MC / 14687". Thank you for your interest.
Share