Financial Controller
Location: Chesterfield, Derbyshire
Salary: £Salary dependent on experience
Reference: CB / 15079
Type: Permanent
Sector: Accountancy & Finance, Senior Finance
Deadline: 22/11/2021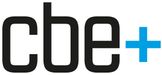 ---
The company
Brewster Partners are delighted to be exclusively partnering with CBE+, a multi-discipline engineering company nr. Chesterfield. CBE+ was launched in 2019 to bring together four distinct businesses and they have achieved major success since becoming a single entity just 2 years ago. The business has achieved AS9100 certification, which is the highly recognised quality mark for suppliers to the aerospace industry.
CBE+'s capabilities include, but are not limited to, precision engineering, electroless nickel plating, gear manufacture and metal testing. Each service can be provided independently, or their customers work with them to combine the group's multiple capabilities and create tailored, integrated supply chain solutions.
The job
CBE+ are seeking a talented and ambitious Financial Controller to join them at an exciting time for the business as it undergoes a number of positive business growth initiatives. The Financial Controller will have the potential to develop into a Finance Director within the business, and will be offered full support and mentoring from an experienced management team.
The key responsibilities of this role will include:
Preparation of monthly management accounts for analytical review and presentation to the board for the Group business units
Facilitate the Year end statutory accounts process with external auditors and advisors
Carry out cash management initiatives including the preparation of detailed rolling cash forecasts
Manage foreign currency translation with involvement in forecasting hedging & exchange rates
Preparation and analysis of Key Performance Reports for management
Drive Data extraction from the IT systems to validate and actions to improve key financial performance
Analysis of variances from Standard Costs including Labour & Overhead recoveries, implementing project costing and margin review analysis to ensure maximising profitability
Monthly validation of Stock & WIP valuations including provisions and reject stock
Implement and maintain a robust Internal Controls framework
Oversee the IT function, ensuring the ERP system offers maximum benefit to the wider business
Support other areas of the business include HR, Health and Safety and Quality
Act as a responsible leader in the business, taking ownership and accountability and championing the finance department across the business
The person
The ideal candidate credentials for this role include:
Qualified Accountant who has demonstrated financial leadership
Experience within the manufacturing or engineering industries would be strongly preferred
High levels of business acumen, drive and determination
Excellent communicator who is willing to be visible across the business
This is an exceptional opportunity for an ambitious Financial Controller to work closely with a very highly regarded CEO and management team, and the role represents a significant career development opportunity for anyone looking to secure a Finance Director role with a business with significant growth potential in the coming years.
If you would like to be considered for this opportunity please contact Chris Burns by sending your CV to cburns@brewsterpartners.co.uk or call him on 07792 268 602.
The benefits
£Salary dependent on experience
Please Note: Any CVs sent directly to CBE+ either by direct applicants or other agencies will be forwarded onto Brewster Partners.
Contact
Chris Burns
Client Director
Brewster Partners Recruitment Group
Applications
To apply for this job, please send your CV to the email above or to info@brewsterpartners.co.uk quoting "Vacancy: Financial Controller, Reference: CB / 15079". Thank you for your interest.
Share