Head of Finance : Litton Property Group : Bakewell
Location: Bakewell, Derbyshire
Salary: £40,000 - £50,000 pa + Pension & Corporate Benefits
Reference: CB \ BBBH13908
Job Type: Permanent
Sector: Accountancy Support
Closing date: 01/05/2021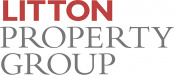 The company
Brewster Partners are delighted to be working in partnership with Litton Property Group on an exclusive and retained basis to appoint their new Head of Finance. Litton Property Group, who are based in the heart of Derbyshire Dales in Bakewell, are an established, property development and investment group which has been trading for almost 30 years. They are experienced developers, specialising in the retail and leisure, regeneration, and business use sectors. They have a diverse portfolio which is made up of retained developments and sites acquired for long term redevelopment or asset management. All properties are managed in house.
They have ambitious plans to continue to grow within their market and have proven to be resilient throughout the Covid-19 period. They have a clear growth strategy that delivers high quality developments to their occupiers and have a clear vision to build on their reputation as one of the leading developers within the region.
As Head of Finance, you will manage a small financial team as well as all financial aspects of the group and provide support and assistance to the directors of the company form a commercial perspective. The overall reach and remit of the role is very wide ranging which will require a hands-on approach and a keen understanding of the strategic direction of the business.
The job
Reporting to the MD and Directors, you will be required to manage and drive improvements in systems, processes and controls, enhancing financial reporting and planning, budgeting, and forecasting. You will have need a strong understanding of technical concepts but will have proven business management and development experience.

Key duties include but not limited to:
Ensure timely production of monthly/quarterly management accounts including investigation of variances and KPI analysis
Liaise with the Property Management Surveyor on all financial aspects of the let portfolio
Ensure all financial controls are adhered to and identify areas for potential operational efficiencies and improvements
Manage debtors/creditors and ensure all payment terms are adhered to
Full responsibility for payroll, bonus scheme, pension
Produce financial and capital budgets for current and next financial years
Year-end financial statements & associated Tax packs, timely and accurate VAT returns
Responsibility for supervision and completion of balance sheet accounts reconciliation, P&L analysis
Design and implement robust and meaningful analysis / commercial commentary of month end reporting
Manage cash flow statements and budgets
Oversee a small accounts team
Undertake any ad hoc duties as requested by directors as and when they arise
Undertake company secretary duties where applicable.
The person
We are looking a fully Qualified Accountant, with a proven track record in a finance leadership in a role, ideally within a SME environment. Alternatively, if you are currently working in practice and looking to join a SME as no.1 in finance then the business is equally open to these types of candidates.

You will be hands on and happy to get into the detail but also have the ability to contribute at Board level offering your strategic and commercial acumen. You will demonstrate the ability to positively communicate with colleagues, customers and external bodies in order to form and maintain good working relationships.

Excellent communication, presentation and interpersonal skills are essential with the ability to present to the Board. You will be open, engaging and have a good level of team management. The ideal candidate will demonstrate good attention to detail showing logical decision making and prompt delivery to deadlines.
The benefits
Competitive salary on offer for the right candidate
You will likely be on a current salary between £40/50k
Fantastic working environment with opportunity to progress within the business
Great culture, profitable and stable business with ambitious growth plans
Opportunity to create own stamp on the finance department
25 days holiday plus benefits
Career growth prospects
If you are interested in this opportunity, and you feel you have the required skills and experience to take on this role, please contact Christopher Burns at Brewster Partners.
Please note: Any direct applications or applications via other recruitment firms will be forwarded directly to Brewster Partners
Contact
Chris Burns
Client Director
Brewster Partners Recruitment Group
T: 0114 399 0590
M: 07792 268 602
E: cburns@brewsterpartners.co.uk
Applications
To apply for this job, please send your CV to the email above or to info@brewsterpartners.co.uk quoting "Vacancy: Head of Finance : Litton Property Group : Bakewell, Reference: CB \ BBBH13908". Thank you for your interest.