Technical Product Manager
Location: Wirral, England
Salary: £50,000 - £55,000 pa + Car + Bonus + Benefits
Reference: PS / TPM9812
Job Type: Permanent
Sector: Manufacturing
Closing date: 05/05/2020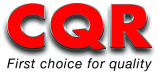 The company
Are you an innovator? An ideas person? An Engineer who is passionate about developing products?
Brewster Partners Recruitment Group are delighted to be working on a retained basis with CQR Security Limited, (part of the OSL Group) in an exciting new phase for the business, as they look to recruit a Technical Product Manager- in what is a newly created position for the business.
CQR Security Limited is a leading UK manufacturer of detection devices, sounders and cabling for the intrusion and access control markets who sell through national and international distribution.
Following the appointment of a new Managing Director and in line with exciting growth plans for the next 2-3 years, the position of Technical Product Manager is the first new appointment and will be integral to the business as they look to modernise their product portfolio and improve their product offering to customers.
As a member of the Senior Management Team, you'll work with the Managing Director to achieve the company goal to deliver more products, faster which will involve having responsibility for the full technical product development cycle.
The job
Managing a small team of 2 and working closely with the global sales team, the key responsibilities of this role will include:
Developing and implementing a clear technical product strategy for the business within the Intruder, Fire and Access sectors
Identifying new products through assessment, development and implementation
Managing the product life cycle ensuring that on an ongoing basis the product portfolio and it's support most precisely match the needs of the diverse global markets served by CQR
Offering technical product support of the product portfolio to sales, marketing, distributors and end users
You'll be directly involved with:
Identifying new product opportunities by understanding and interpreting customer needs
Development of new product engineering design briefs
Revision of existing product designs
Championing and process ownership of new product introductions
Ensuring all components and products meet legal standards
Evaluation of product component costs on an on-going basis
Ongoing analysis of technical data to ensure product groups are continually reviewed for improvement or expansion opportunities
Liaising with Global Sales Team to make strategic decisions on bringing products to end of life
The person
This role is absolutely essential for the future growth plans of the business and they are looking for an ambitious Technical Product Manager at the top of their game.
To be considered for this role, you'll need:
A degree level qualification in a relevant Electronics Engineering discipline
A number of years proven Technical Product Management experience so you're able to assess new product opportunities, support in creation of business cases and liaise with customers.
Strong relevant experience in engineering and product development.
Ability to manage electronic design changes and updates
Experience in management of 3rd party manufacturing and product development
Experience in PCB design, electronics design and 2D/3D CAD manipulation
Ability to interpret and work with detailed engineering drawings
The benefits
This is an exceptional opportunity to join an already successful and profitable business with a loyal customer base as they embark on the next chapter of their journey.
The role is incredibly important to the business and will allow you the freedom to help shape the future direction of the company product range.
The business will offer a competitive starting salary, car, bonus and other benefits.
Some UK and International travel will be required.
Please note that all direct and recruitment company applications will be forward on to Brewster Partners to be included in the shortlist if suitable.
Contact
Pete Shillito
Client Director
Brewster Partners Recruitment Group
T: 0114 399 0590
M: 07792 268 685
E: pshillito@brewsterpartners.co.uk
Applications
To apply for this job, please send your CV to the email above or to info@brewsterpartners.co.uk quoting "Vacancy: Technical Product Manager, Reference: PS / TPM9812". Thank you for your interest.