Operations Director
Location: Sheffield, South Yorkshire
Salary: £70,000 pa + Bonus and Benefits
Reference: PS / ODPCL90812
Job Type: Permanent
Sector: Manufacturing
Closing date: 13/02/2020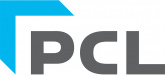 The company
Brewster Partners are delighted to be working as retained recruitment partner to Pneumatic Components Limited (PCL) as they look to recruit an Operations Director, in what will be a newly created role for the business.
PCL has been manufacturing and supplying tyre inflation and compressed air products since 1938 and is recognised as the global market leader in the design and manufacture of tyre inflation, air line accessories and compressed air products for industrial, petrol forecourt and automotive markets.
Sheffield based and proudly carrying the "Made in Sheffield" mark of quality and excellence, the business are looking for a high calibre Operations Director with a strong background in manufacturing.
The job
The Operations Director will form part of the senior leadership team, will create and execute operations and procurement strategy for the business, plan and deliver new product development initiatives and maximise efficiency and productivity throughout the company.
Reporting to the Managing Director, this is a key role for the business in line with their plans and strategy for 2020 and beyond.
Responsibilities of this position will include:
Setting strategic goals for manufacture, assembly and warehousing of existing, new and pipeline products
Oversee all aspects of the factory including warehousing, machine shop, assembly, engineering, maintenance and procurement
Effectively manage the NPD process form start to finish
Devising strategies to ensure delivery of projects, reviewing current operations, identifying and implementing process improvements to improve performance
Providing leadership, nurture a culture of positive behaviours, open communication and collaboration cross functionally
Establishing and develop business, team goals and long-term operational plans
Operating a Continuous Improvement programme by developing the 5 S principles and reduce waste
Managing a small team of 5 Direct reports and 50+ indirect
The person
The business are looking for a high calibre operations professional who has:
Degree standard of education in either Engineering, Production or Mechanical related subject.
Extensive senior operations experience within an SME manufacturing environment.
Experience of developing and manufacturing new products.
Experience of implementing Continuous Improvement/Lean manufacturing procedures and activities.
Knowledge of data analysis and business performance measures.
Cross functional experience of managing Mechanical and Electronic design/engineering teams.
The benefits
This is an exciting new position working for a leading SME manufacturing business in their field who have exciting plans for 2020 and beyond and want an Operations Director in place to develop the team and help achieve company objectives.
Contact
Pete Shillito
Client Director
Brewster Partners Recruitment Group
T: 0114 399 0590
M: 07792 268 685
E: pshillito@brewsterpartners.co.uk
Applications
To apply for this job, please send your CV to the email above or to info@brewsterpartners.co.uk quoting "Vacancy: Operations Director, Reference: PS / ODPCL90812". Thank you for your interest.