Group Financial Controller - TES Global - Sheffield
Location: Sheffield, South Yorkshire
Salary: £Competitive
Reference: RC / 1905-51
Job Type: Permanent
Sector: Senior Finance
Closing date: 08/06/2019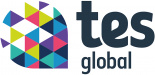 The company
Brewster Partners are delighted to be working with TES Global, a forward thinking, fast paced PE backed education services business in Sheffield, in support of their appointment of a Group Financial Controller.
TES Global are at the forefront of digital innovation with a strong emphasis on software and technology. With an international footprint, the business has ambitious growth aspirations and an acquisitive agenda to ensure the group continues to evolve and diversify.
Creating a positive working environment and promoting an engaging and inclusive workforce are central to TES Global's core values. This appointment is critical to the next phase of their growth and development as they look to strengthen their presence in Sheffield.
The job
The Group Financial Controller is a key member of the senior management team and will be expected to play an integral role in the development of the Group strategy. Key duties will include:
Leadership of the group central finance team and overseeing the monthly and quarterly financial reporting, as well as AP and AR teams
Managing relationships with 3rd party advisors including group insurance policies and pension providers
Analysis and interpretation of performance data and forecast results, and preparation of subsequent trend analysis
Acting as a deputy to the CFO and performing the role of a leader in the business, ensuring the team are motivated and engaged, and ensuring external relationships are managed effectively
Project management of the centralisation of the accounting function, ensuring systems, processes and procedures are coherently aligned across the business and well documented
Ensuring effective controls are in place and accounting practices are aligned with relevant and up to date accounting standards
This is an excellent opportunity to join an exciting business in Sheffield that is continually evolving and looking to grow both organically and through acquisition. There are excellent prospects to develop and progress through the business.
The person
To be considered for this role, you should meet the following criteria:
High calibre finance leader with significant post-qualification experience in a financial leadership role
Ideally ACA Qualified from a leading accountancy practice, with substantial experience gained in industry (candidates with other qualifications will be considered)
Must have experience within a large complex business with a direct influence on leadership, change and development
Must be technically competent – although this is not a detailed technical role, candidates should have a background in technical accounting but have since progressed into a more influential, leadership role
Candidates with experience of centralisation or within a shared service environment would be highly desirable
If you are interested in this role and you feel you have the required candidate traits, please apply ASAP or email your CV to rchamberlain@brewsterpartners.co.uk confirming your interest. We look forward to hearing from you.
PLEASE NOTE ALL THIRD PARTY APPLICATIONS WILL BE SENT DIRECTLY TO BREWSTER PARTNERS
Contact
Richard Chamberlain
Director
Brewster Partners Recruitment Group
T: 0114 399 0590
M: 07773 256 098
E: rchamberlain@brewsterpartners.co.uk
Applications
To apply for this job, please send your CV to the email above or to info@brewsterpartners.co.uk quoting "Vacancy: Group Financial Controller - TES Global - Sheffield, Reference: RC / 1905-51". Thank you for your interest.